Tijuana dentist offering professional dental solutions
Save up to 75% getting your dental work done by a dentist in Mexico
Dentist in Tijuana Open! Read our update regarding COVID-19 safety measures and what to expect at your next appointment.
Welcome to the best dentist in

Tijuana

Our family of highly skilled dentists in Tijuana is happy to receive you with open arms! If you are looking to preserve or restore your smile, Trust Dental Care is the place where you can make it happen.

Experienced and only US licensed dentist working in Latin America, Dr. Serena Kurt is the leader of this advanced and modern dental office in Mexico. And ambassador and trainers' trainer of Sirona, the world's largest dental technology company.

For more than 23 years, our worldwide patients have made their smile dreams come true. Thanks to our state-of-the-art German dental technology, we can offer a wide range of services like all on 4 dental implants, single implants, CEREC one-visit dental crowns, and porcelain veneers; you'll find them all here.

So, start getting ready to show your new healthy, beautiful smile to the world and leave the rest in our hands!
Let Me Take Care of You With a Complimentary One-on-One
Popular Services For Dental Work In Mexico
In Trust Dental Care, your smile is our most important priority. You can expect high-quality results in every dental procedure.
Meet Our Team of Tijuana Dentists Specialists
With expertise and experience in a wide range of dental treatments, our dentists are prepared to make the smile of your dreams a reality.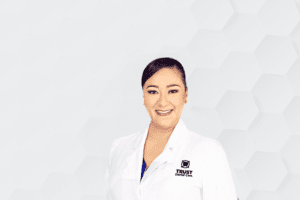 Serena Kurt, DDS
Cosmetic, Implant, All-on-4 Specialist and Only practicing  US licensed Dentist in Latin America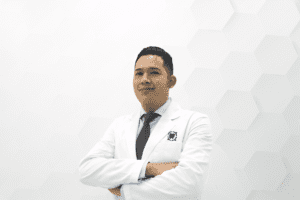 Valdemar Cruz, DDS
Cosmetic, Implant and All-on-4 Specialist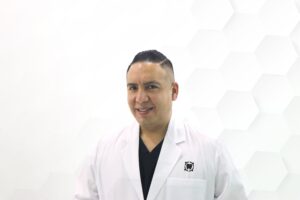 Carlos Hernández, DDS
 Cosmetic, Implant and All-on-4 Specialist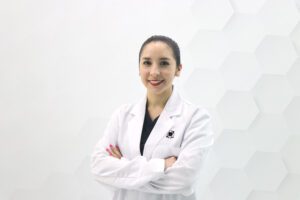 Karla Camacho, DDS
Cosmetic, Implant and All-on-4 Specialist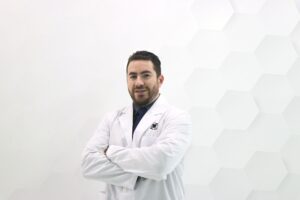 Miguel Rosales, DDS
Implant, All-on-4 and Oral Surgery Specialist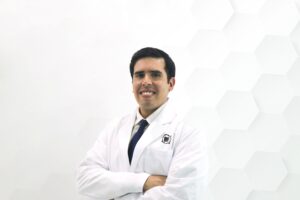 Erick Romo, DDS
Root Canal Specialist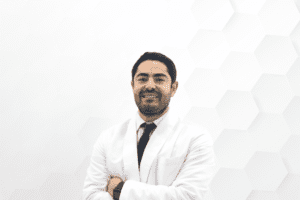 Cristian Barragán, DDS
Root Canal Specialist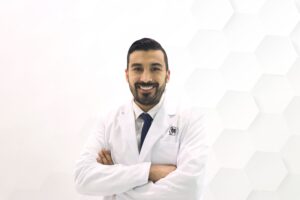 Carlos González, DDS
Root Canal Specialist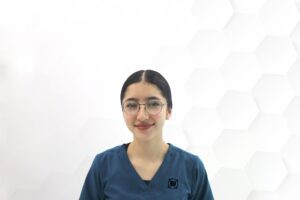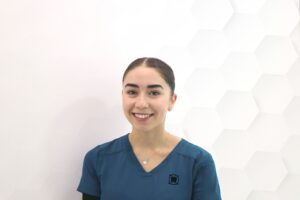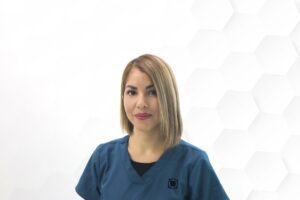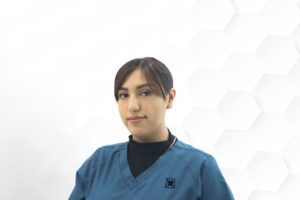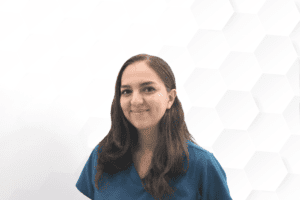 Meet Our Dental Office Tijuana
Our world-class facility is located in a tourist-friendly area of Tijuana, Mexico.
Our modern equipment and staff are all set to exceed your expectations.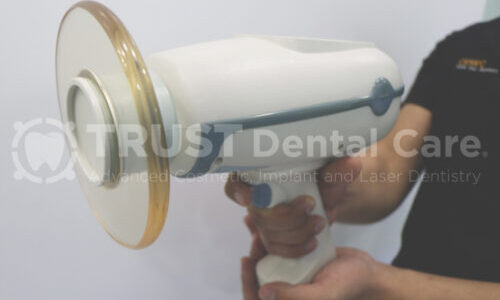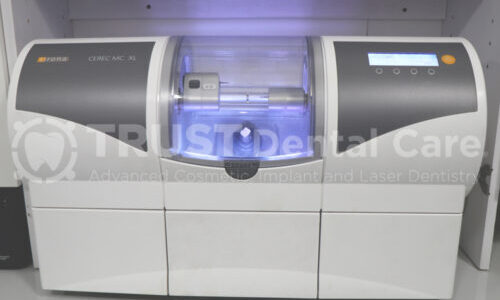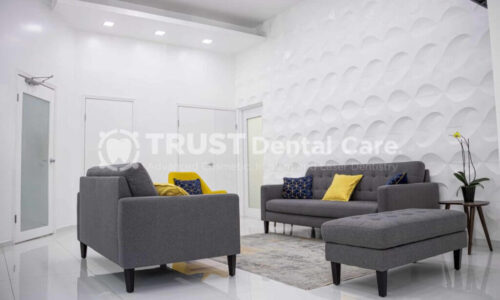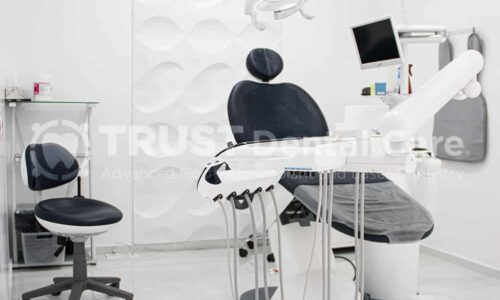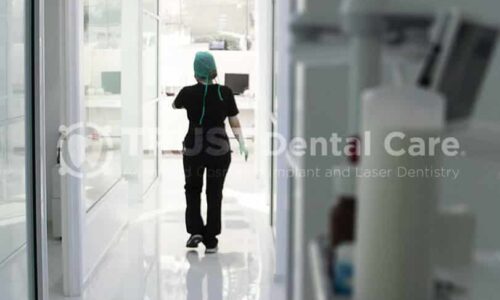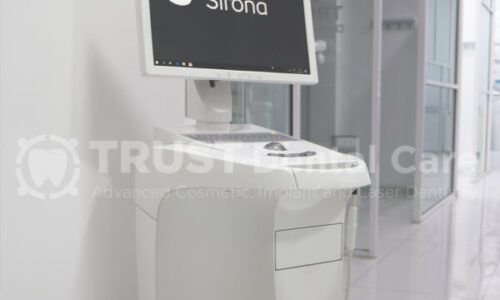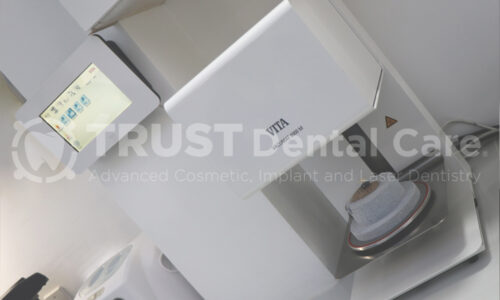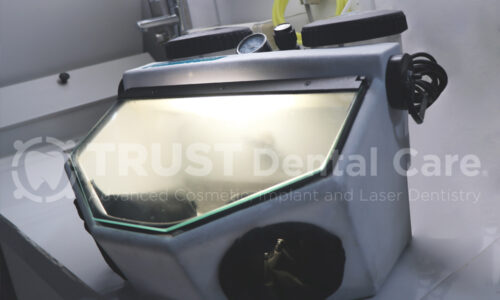 Grab your chance to make a positive change in your life!
This month take advantage of Trust Dental Care's promotion of 6 porcelain veneers for only $2,499!
Reviews From Our Satisfied Patients
We encourage you to see for yourself the countless of happy
reviews that have placed their trust in us.


Walked in greeted with a smile. The office manager was super nice he discussed payment plans if need be. Dr. Miranda made me feel comfortable.




But let me say how AMAZING. Dr. Cirenia was at calming me down in making me comfortable. I didn't feel a thing!!…I'm so happy I found this dentist.




This dental care, staff and Dr's are more than excellent. Very caring, kind, and just wonderful. I had done 2 root canals with crowns and 7 implants.

Your New Smile Is Just 3 Steps Away!
We want you to have a comfortable, pleasant experience. We'll always be at your disposal to attend to your needs.

STEP 1
---
Contact us at
(844) 848 7878, through social media, or fill out our contact form available here and book your appointment.

STEP 2

---
Come down to Tijuana
and give us a call about 5 minutes before you get to the pedestrian crossing border.
When you arrive at the meeting point, our private driver will pick you up and take you safely to your appointment in our sanitized VIP limousine service.

STEP 3
---
You made it!
Once in our dental office, get comfortable in our sitting area with wifi, fresh beverages, and TV until your Tijuana dentist is ready to see you.
Getting high-quality dental care has never been so easy!
How to Find the Best Dentist in Mexico?
We have extensive experience and knowledge in improving smiles. High-end technology, years of experience, and hundreds of happy patients can be the best reference to choose a dentist in mexico.
We have pioneered Sirona and CEREC Technology, laser treatments, and the most innovative dental techniques to provide patients with the most remarkable and esthetic results.
A Dentist in Tijuana offers an excellent alternative to the high prices of dental procedures in the United States, Canada, and even the U.K.
More people are traveling to get dental work in Mexico than ever before.
We are pleased to offer you the chance to have a healthy smile that you've always wanted and deserved.
We strive to make your experience at Trust Dental Care a comfortable and positive one that will leave you smiling brightly for many years to come.
Opening Hours
Monday: 9:00 am – 6:00 pm
Tuesday: 9:00 am – 6:00 pm
Wednesday: 9:00 am – 6:00 pm
Thursday: 9:00 am – 6:00 pm
Friday: 9:00 am – 6:00 pm
Saturday: 9:00 am – 2:00 pm
Sunday: Closed
Email
info@trustdentalcare.com
Phone
(844) 848 7878
Address
O.Gorman 10401
Zona Urbana Rio Tijuana 22010, Tijuana.
10 Reasons Why You Should Choose Trust Dental Care, Your Dentist In Tijuana
We know it might be a bit hard to find what you're looking for in a foreign city. To help you, Trust Dental Care has gathered some advantages you'll find at our dental office that you won't find anywhere else in Tijuana!
We believe everyone deserves the chance to have a beautiful, healthy smile. That's why we strive to offer only the best to our patients at affordable prices.
We understand the emotional, and physical damage oral health problems can bring into your life. But it's never too late to make a change and start living a fulfilling, happy life.
1.- Outstanding Beautiful Results on Your Smile
Trust Dental care is formed by an excellent team of dentists. We make sure that every single one of our patients walks out with a stunning smile. You can take a look at some of the reviews from our patients and hear their experiences by yourself. And while you're at it, we recommend checking out the before & after section, where you'll see the fantastic changes we've achieved. That smile you've always wanted can be yours, and we can make it happen!
2.- One Single-Visit Porcelain Dental Crowns
You would usually have to get three separate appointments in other dental offices so the dentists can make and install a dental crown.
But in Trust Dental Care, you can get this treatment in one single visit. That's right! Thanks to our modern 3D German technology and expertise from our Tijuana dentists, you can save time and money by getting your new crown in place in just one visit.
3.- Affordable High Quality Dentistry
Most of our patients don't have access to dental services in their cities because of how overpriced it tends to be. But with Trust Dental Care, you can save up to 75% on dental procedures. The costs of dental implants in Mexico start at $699, while in countries like the US, they can be $3,000 to $5,000. Can you imagine what you can buy with the money you'll save by getting dental work in Mexico?
4.- State-Of-The-Art Dental Technology
We are ready to meet your dental expectations by using the most modern and advanced 3D German technology in dentistry. These devices and machines allow us to work on patients with 0% margin error.
We can get 3D scans of your teeth to make a perfect custom-made restoration. We can also perform dental painless dental procedures to give you more comfort with Sirona Siodexis 4. Our VITA Easyshade allows us to match your new teeth to the perfect natural-looking shade you're looking for, ensuring the most beautiful high-quality results.
5.- Professional Experienced Staff
Our team of dentists in Tijuana is prepared and ready to create the smile you've been longing for all this time. Our dentists get training in the US and are the only US-licensed dentists practicing in Mexico. They have constant professional training and keep up with the latest dental advances and techniques. If you need a cleaning or a full-mouth restoration, Trust Dental Care is the right place to visit.
6.- VIP Limousine Service
We want to make this experience super enjoyable and comfortable for you. We offer a complimentary VIP limousine luxury service to pick you up from the border and take you safely to your appointment. There's no need to worry about transportation when visiting your dentist in Tijuana.
7.- Welcoming, Friendly Environment
When you arrive at our dental office, you're instantly a guest of honor in our house. We are happy to have you here, so you'll encounter the most efficient and friendly service. You or your family can take a seat and relax in our waiting area with free wifi, TV and something from our drinks area. Anything you need, do not hesitate to ask for our help!
8.- Financing Options
With Trust Dental Care, you don't have to worry about the cost. We work hard to make dental care available for everyone as much as possible, so our patients can often benefit from our fantastic discounts and promos. We try to do the best to create payment plans that work for you and your dental needs.
9.- Get the Best Deal on All on 4 Dental Implants In Tijuana, Mexico
You can take advantage of hotel nights courtesy of Trust Dental Care when you visit us for the all on 4 dental implant treatment. If you restore both top and bottom arches, we can take care of up to 4 nights at a 4-star hotel! You won't find this in any other dental office.
10.- Visit a City Full of Surprises
Tijuana is the home of delicious food, friendly people, and exciting places. While you get dental work done, you can enjoy all the wonders this city has to offer you, from the delicious tacos and craft beer to the beautiful beaches and vineyards. An adventure is waiting for you!
Trust Dental Care is the best dental office for you and your family. Contact us today and get the dental care you've always wanted!
6 Things Every Traveler Should Know Before Going To a Dentist in Tijuana, Mexico
It's safe. Unfortunately, there is a lot of misinformation when it comes to this subject, but let us assure you, this has radically changed in recent years.
We take care of you. As a dental tourist, we will treat you with the highest level of respect and attention. Furthermore, you won't be disappointed when you come to our dental office. We guarantee it!
You will work with a qualified dentist. This is something we can't help to worry about due to the amount of misinformation on this topic. Our dentist in Tijuana operates with a U.S. license. You will be taken care of by Dr. Cirenia Aparicio Miranda, the first and only dentist of Hispanic descent to be accredited by the AACD in all its history – she is a globally acclaimed dental practitioner and one of the top dentists in Mexico.
Great savings. Other dental tourism spots in the world aren't as cheap as Mexico, and you will also have the benefit of getting the highest quality work available in the market. How much will you save? We're talking up to 75% less on most dental treatments without sacrificing quality or comfort.
The dentist and the staff speak English. Yes, we speak English, and we will take care of any needs you may have to make your trip comfortable during your stay. In conclusion, language is not a problem.
It's a popular destination among seniors. Seniors often live on a fixed income and delay much needed dental treatment due to the high cost. This is why many seniors are choosing Mexico as their choice destination for taking care of their teeth as they age.
Dentist in Tijuana: Traveling Abroad for Dental Work Is a Fantastic Option
There are a lot of myths regarding dental tourism in Mexico. We want to take the opportunity to clear some of them up and tell you all the things that are happening south of the border. Remember, at Trust Dental Care we want you to make the best decision for your dental health needs, and that means an informed one.
Traveling abroad for dental work can be a fantastic option for anyone looking to save money on their dental bills, so here are a couple of things to consider when looking for a dentist in Mexico.
Millions of tourists from Canada, Europe, and the United States travel to Mexico for affordable and high-quality Dental Implants. Whether it's for recreational, business, or health-related reasons, traveling to this country has its perks.
Mexico offers some of the most beautiful beaches in the world. It's famous for a diverse culinary culture and rich indigenous history. Mexico is also famous for its traditional mariachi music and its welcoming attitude toward tourists.
Technology in Mexico is up to par with any business, in any major city. Mexico is mainly known for offering affordable dental care to those seeking affordable alternatives.
A cost-efficient procedure does not mean it's of bad quality, you need to keep this in mind, however, what matters is the dentist you got to. Choosing the right dentist is the main focus you should have. And Trust Dental Care is by far the best option in the country. We have highly trained dentists using the most advanced technology equipment for dental work in the world.