What are Dental Implants?
Dental Implants are a surgical fixture that is placed into the mouth and allowed to fuse with the bone over the span of a few months. Dental implants in Mexico are considered the high standard of care for replacement of missing teeth.
The dental implant acts as a replacement for the root of a missing tooth. In turn, this "artificial tooth root" serves to hold a replacement tooth or bridge. Dental implants are durable and do not become loose like dentures. They do not need support from surrounding teeth. This makes them a better alternative than other available options. Patients lose their teeth from disease, gingivitis, decay or injury. Whatever reason you lost your teeth, rest assured that your smile can be restored.
Surgery is required to receive dental implants; patients seeking them should be in good general and oral health. Our Tijuana dentist will affirm whether you are a good candidate for the surgery.
In certain cases, placing dental implants is difficult due to a lack of proper bone structure. In these cases, your dentist may suggest a sinus augmentation. A sinus lift is a procedure in which the sinus floor is raised and the bone is developed for implants to be placed. In other cases, a ridge modification may be performed. A ridge modification entails a lifting of the dental bridge. Defects are filled with bone or bone substitutes. Afterward, implants can be successfully placed.
How do Dental Implants Work?
Dental implants replace missing teeth, and the design of a dental implant is based on the structure of a natural tooth. A natural tooth is one piece commonly described as having two main parts:
First part is the crown that sits above the gums.
The second part is a root that sits securely in your jawbone.
A dental implant treatment may involve several pieces. However, it may also be described as having two main parts. One part is a restoration that is custom fabricated to match the shape of a natural tooth crown. The second part is the implant that replaces the function of a natural tooth root. Implants are made of titanium or titanium alloy. Unlike most materials, our body normally accepts titanium without infection.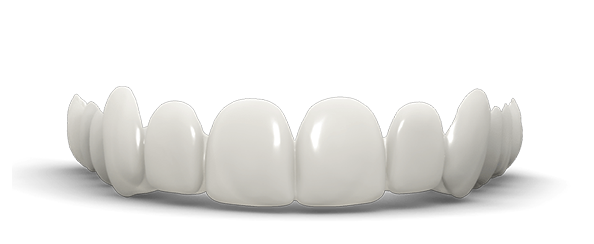 Am I a Candidate for Dental Implants?
If you are missing one or more teeth, you may want to consider dental implants. There are many benefits of dental implants, and they are the most long-lasting and effective solution to replace your missing teeth.Unfortunately, not everyone is an ideal candidate for dental implants.
If you're considering the possibility of tooth implants, make sure that you qualify in these first:
Have healthy teeth and gums.
Have sufficient bone density to support the dental implant.
Are committed to good oral hygiene.
Don't suffer from uncontrolled diabetes or autoimmune disorders.
Have not had treatment with cancer.
Willing to stop smoking during the dental implant process.
Understand that the process can take four to twelve months, and are willing to commit this amount of time to the dental implant procedure.
After the bone material is placed, it can take a full six months to heal. The implant is placed after the bone grafting site has healed. After the implant is placed it can take an additional six months to heal before the crown can be placed.
One of the most important criteria for dental implant candidacy is having sufficient bone structure in your jaw to accommodate the dental implant. If you lack sufficient jawbone density, the implant may not be able to withstand the extreme forces exerted by chewing and as a result, your implant may fail.
In some cases, you may be able to undergo a bone graft to restore sufficient bone density in your and height in your jaw. During this procedure, prepackaged sterile bone particulate is used, or occasionally, a piece of bone is taken from another region of your body and transplanted into your jaw. At your initial consultation, our dentists will tell you if a bone graft is necessary before undergoing the dental implant procedure.
What are the Benefits of Getting Dental Implants?
Durable and stable. lants are long-lasting replacement option for teeth that are missing or have been damaged beyond repair and are in need of extraction. Due to their many benefits, dental implants are considered the modern gold standard of tooth replacement.
A function like natural teeth. Strong and stable, a dental implant restores a lost tooth so that it looks, feels, fits and functions like a natural tooth when implanted by an experienced implant dentist.
Last a lifetime. When properly cared for, dental implants can last a lifetime, making them one of the best investments for long-term tooth replacement. Studies have reported that the long-term success rate of implants is over 95%.
Chewing and talking are made easy. Dental implants can help improve overall health. With strong, full functioning teeth, patients can expand their diets and eat healthier foods again, like nuts and fruits.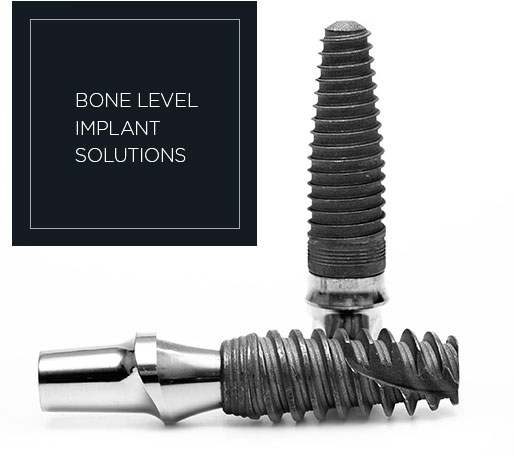 Affordable Dental Implant Cost in Mexico
The cost of dental implants varies greatly around the world, even though the brand name crowns and implants used are often the same. Many patients who are willing to do some research and board an airplane can save thousands of dollars on their dental implants in Mexico.
Dental Implants in Mexico are much more affordable than any other place, saving you up to 75% on the regular market price in the U.S., Canada or the U.K.
Using the most innovative technology available in dentistry today, we're able to meet the highest standards in implants and more. We use high-quality materials brought from germany.
Using Artificial Intelligence we're able to give you same day treatment, the best service and long lasting implants, at the best price.
Are Dental Implants in Mexico Safe?
Simply stated, yes! Dental implants in Tijuana are safe and effective. This is a procedure we have mastered with over 20 years of experience. Metals are used for dental and orthopedic implants because of their favorable mechanical properties, such as weight-to-strength ratio and good biological performance.
A dental implant is the strongest device available to support replacement teeth, and it allows your replacement teeth to feel, look and work naturally. In addition, dental implants are the only restoration method that stimulates your natural bone underneath the missing tooth.
As a result, careful planning is important to ensure that a patient is healthy enough to undergo oral surgery and heal properly. At Trust Dental Care, we have more than 20 years of experience, making our dental implants procedure painless, effective and long lasting.
Using the most advanced German Technology (Sirona CEREC MC XL) to create custom made dental implants, our materials are top quality guaranteed, making them last a lifetime. All of this in a painless, safe and satisfaction guaranteed environment.
What Materials Are Used for Dental Implants in Tijuana?
When looking for dental implants, you have to make sure the materials used are of the best quality available. At Trust Dental Care we specialize in two kinds, depending on your dental needs. For dental implants like crowns we use the following:
E-Max. Commonly used for aesthetic purposes, an E-Max crown gets made from all-ceramic materials. This kind of dental piece gets mostly recommended for the front teeth; they are strong, durable, and look exactly like natural teeth. This material is excellent for individual crowns, tooth bridges that do not require more than three units, and as an aesthetic renewal treatment.
Zirconia. This zirconium-made crown is incredibly resilient and can stand wear and tear. It also looks completely natural. These caps do not contain any metals and become modified correctly to the size, shape, and color of your teeth. Our one-of-a-kind Sironia Cerec® equipment made it possible for us to create a custom zirconia crown for you in just one day.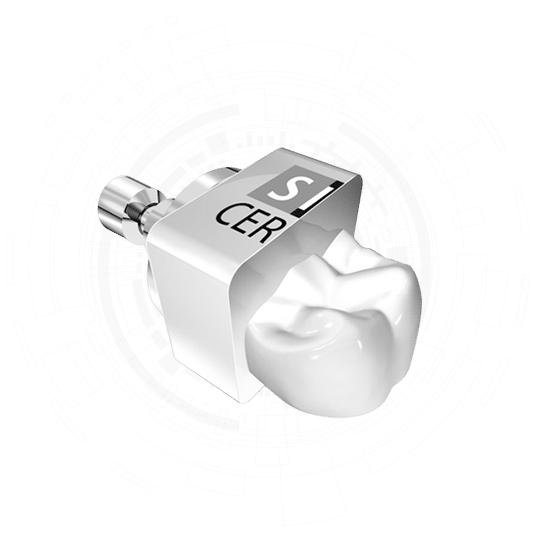 What is the Dental Implants Process?
Getting dental implants in Mexico is a fairly simple process that involves three steps:
Consultation. During the consultation and planning stage, the dental surgeon will visually examine the site in the mouth where a dental implant is will be considered as well as look at dental imaging studies (X-rays, panoramic films, and CT scans). At this time, the quality and quantity of jawbone are assessed to determine if more bone is required at the site.
Surgical Procedure. Once it has been established that a tooth implant can be placed in the desired location. The patient will return for surgical procedures for the dental implant. During all surgical procedure appointments, the patient is usually given a local anesthetic to numb:
The first stage of oral surgery often involves a tooth or teeth extraction. Often, the site of a dental implant still has an existing damaged tooth present. To prepare for placement of a dental implant; the tooth will need to be extracted.
More often than not, an "alveolar bone graft" is placed to achieve a solid base of bone for the implant. This site will be allowed to heal for two to six months. In the situation where an implant is to be placed in the maxilla (upper jaw) in the back or posterior region, sometimes the available amount of bone may be limited by the presence of the maxillary sinus (air-filled space found in the bones of the face).
"Sinus augmentation" or "sinus lift" is performed to raise the sinus floor and graft more bone into the sinus. Will make more bone available to support a teeth implant.
Once adequate, strong bone is present, the site is ready for the implant. At the implant placement appointment, the titanium post is placed into the bone with a special drill and tools. A "healing cap" is placed over the implant, the gum is stitched up, and the healing phase begins.
Healing Process. During this healing phase, a temporary denture can be made to replace missing teeth for esthetic purposes. Healing time depends greatly on the quality of bone present. Healing time is usually anywhere from two to six months. During this time, osseointegration should be taking place.
Meanwhile, care must be taken to avoid placing any force or stress on the dental implant as it heals. Follow-up appointments to check the surgical site. This is to ensure that no infection exists, and healing is taking place anxiety.
What Can I Expect After Dental Implant Surgery?
As noted earlier, you will likely experience some degree of discomfort after your surgery. Common symptoms may include the following:
Minor bruising

Pain from the implant site itself

Gum and face swelling

Slight bleeding
If discomfort is present, we may prescribe or recommend a pain medication to relieve your minor pain. However, if your pain stays or worsens over time, contact your dentist as soon as possible.
To ensure a healthy recovery, you must follow an aftercare guide. Aftercare instructions may include the following:
Avoid hard and crunchy foods, opting for soft foods instead.

Continue regular brushing and flossing daily.

Have regular check-ups

Use antibacterial mouth rinse.
It's important to stay diligent with your aftercare as well. If not, you may experience the following problems:
Gums around the implant site may become infected.

Possible bone loss around the surgical site.

The implant itself may not completely fuse to the bone.

Your body may reject your dental implants altogether.

Most importantly, treat your new teeth as you would your natural teeth.
The Dental Work Was Amazing
His ability to restore my mouth without crowns was incredible! I have absolutely no pain. As a matter of fact, this is the first time my mouth hasn't hurt in 10 years
Paula B
Artificial intelligence Technology To Achieve High Dentistry
At Trust Dental Care, we practice our craft with the most advanced German-engineered dental equipment, and we offer a warranty, hence, guaranteeing quality every time.
We use the latest Sirona technology for all procedures, including the CAD/CAM CEREC MC X machine that allows us to create your crown on the same day of your visit.
Also, this equipment, along with the CEREC Omnicam, a state-of-the-art device that replaces conventional tray impressions, always delivers perfect dental restorations in a fraction of the time.
Trust Dental Care is proud to own the CEREC MC XL, the greatest milling machine available to dentists for CAD/CAM (Computer Aided Design / Computer Aided Manufacturing).
The CEREC is employed to examine your mouth before using a 3D printer to make your crown during your follow-up visit. In addition your dental treatment should be faster and more efficient.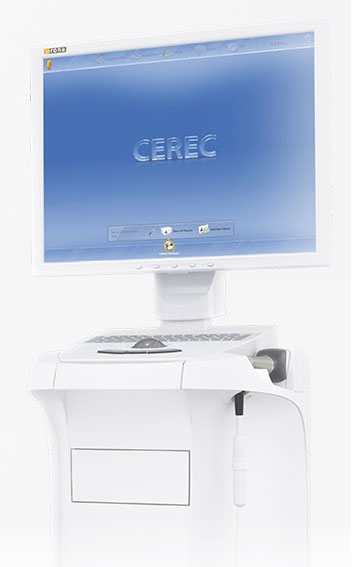 Latest News & Articles Regarding Your Oral Health
Take some time to read the latest news and articles regarding your oral health. This includes helpful tips on how to improve your dental health and articles regarding innovations in the dental world. In the meantime, we also included some tips to make your dental tourism trip much easier and comfortable.
Finally, we also include some interesting reads for a better understanding of the medical dental field. At Trust Dental Care we care about you, but most of all, we value your trust.