How to Be More Eco-friendly? Eco-friendly Toothbrush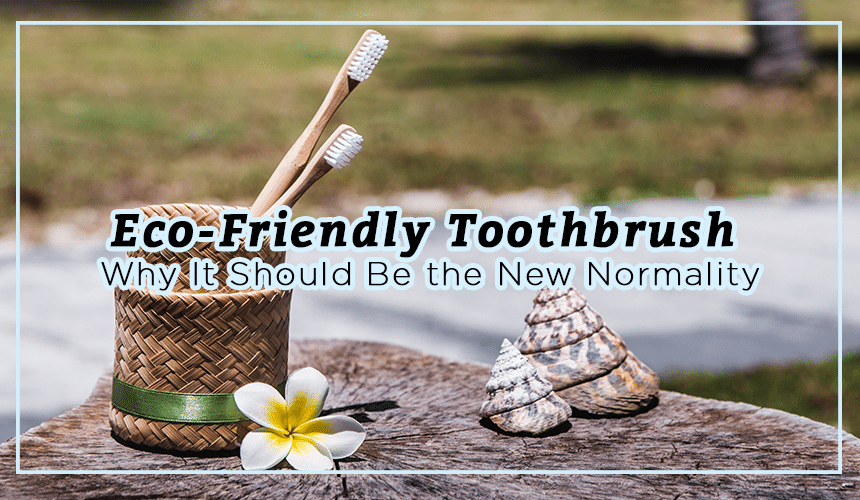 We know that we have a limited time to make some changes to save the world, and one of these changes is going Eco-friendly.
And a lot of us can be asking, "What it means going eco-friendly?", easy is not being harmful to the environment, taking care of our planet like he takes care of us.
Let's remember this is our house at the end of the day, and there's no other place where we can live.
With all the problems, concerns that we have about the environment, many people around the globe started to made changes in their daily life.
These changes include stopping using plastic bags, recycling, and using eco-friendly utensils.

One of the most famous trends that we had right now in the Eco-friendly movement is toothbrushes made out of bamboo branches.
What is Wrong With Plastic Toothbrushes?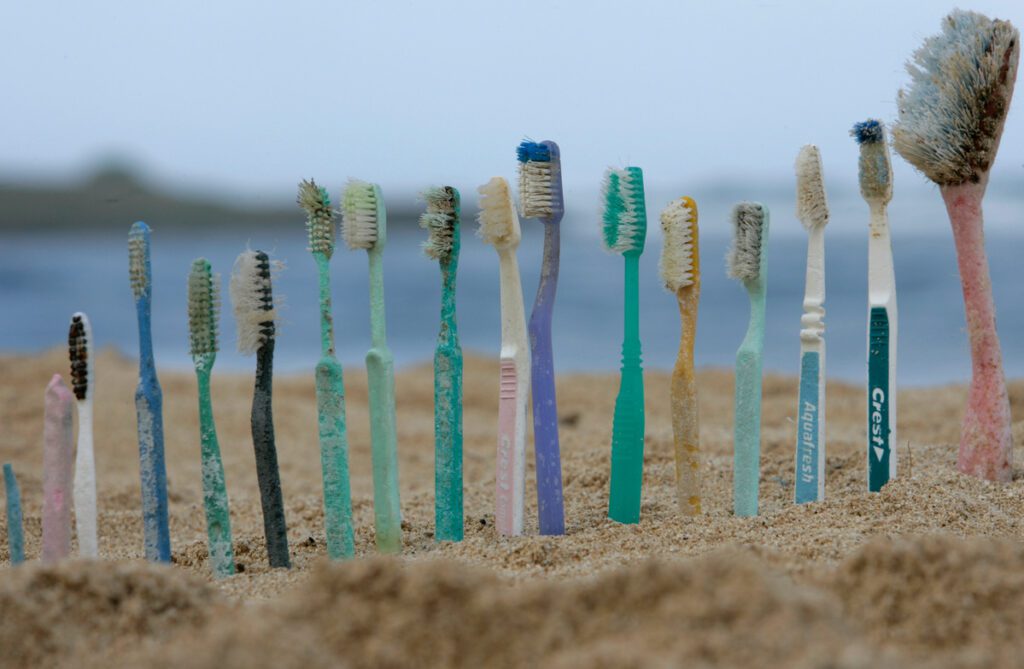 A study made by National Geographic shows us that more than 448millions tons of plastic are produced each year.
What's wrong with this, you may ask, and the problem with this is that plastic doesn't break down its lives forever; it is rarely recycled.
Toothbrushes and straws are difficult, even impossible, to recycle.
So here's come the big question: Are toothbrushes made out of materials like Bamboo are a better choice for our planet's safety?
What is Bamboo Toothbrush?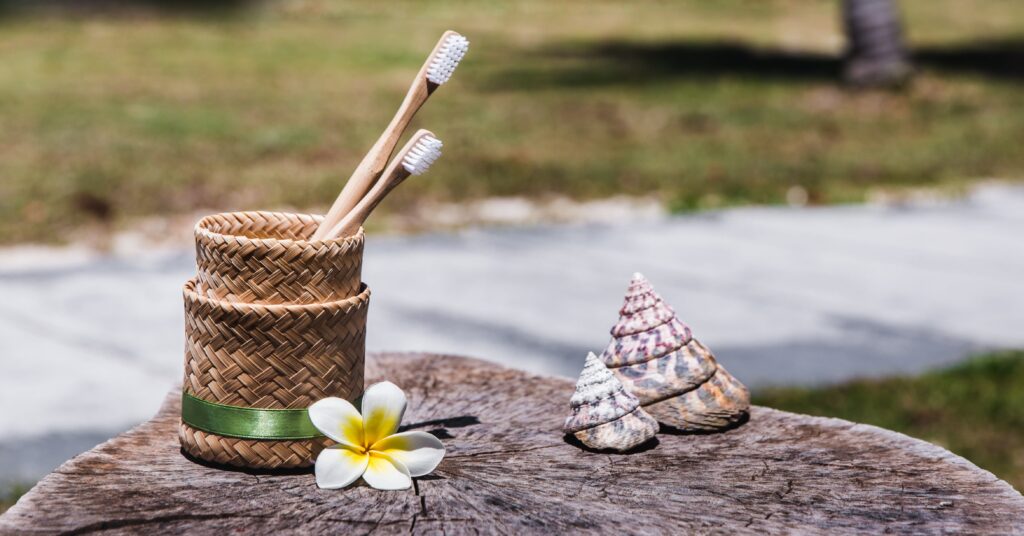 Bamboo toothbrushes are a lot similar to any regular toothbrush that we can find in any convenient store.
They do the same thing as a regular one, remove food bits a plaque from your teeth, and finally keep them clean.
The main difference between a regular plastic toothbrush and a bamboo one is the material that the handle is made.
Even if Bamboo toothbrushes look new and edgy eco-friendly trends, in fact, is one of the oldest types of toothbrush ever made.
They were invented in China in the 15th century, with the handle made out of Bamboo and the bristles featured boar hair bristles.
We're more likely to find nylon bristles on today's Bamboo Toothbrushes, but you can still find bristles made out of boar hair if you want the real deal.
There are different kinds of materials, and some even are infused with activated charcoal to whiten your teeth.
Is a Toothbrush Made out of Bamboo, Eco-Friendly?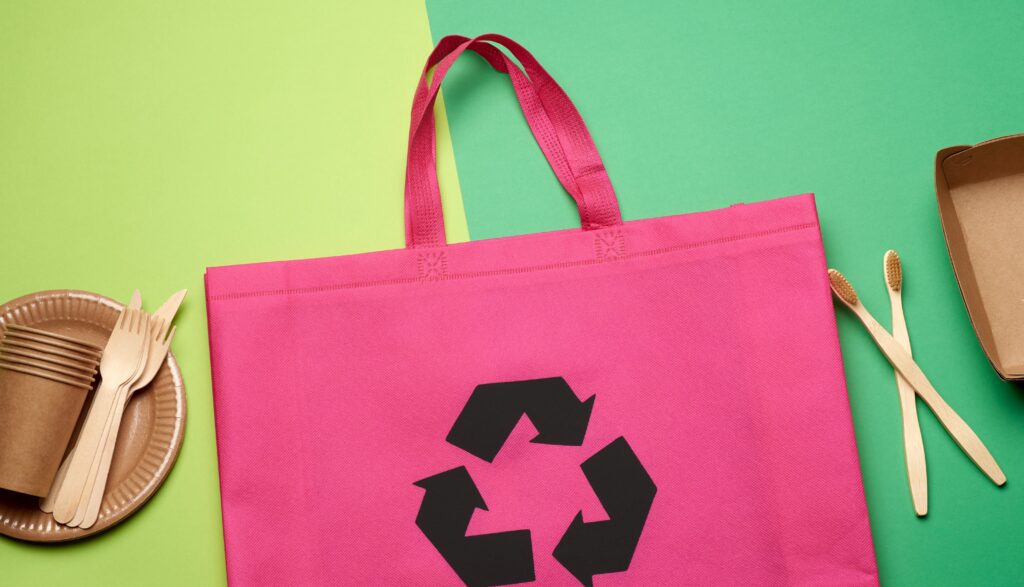 If you want to go eco-friendly, consider how Bamboo differs from wood and plastic.
Bamboo overgrows; they don't need as much care as an average plant would. They can grow without the help of pesticides or fertilizers. 
When it's used in its raw form, such as in the shape of a toothbrush handle, Bamboo has a considerably smaller ecological footprint than the waste of plastic. 
The main reason why it's because Bamboo is biodegradable; you can compost the toothbrush handles, but it's made from nylon bristles.
You need to remove the bristles before putting them in your compost.
Fully Compostable = Animal-Based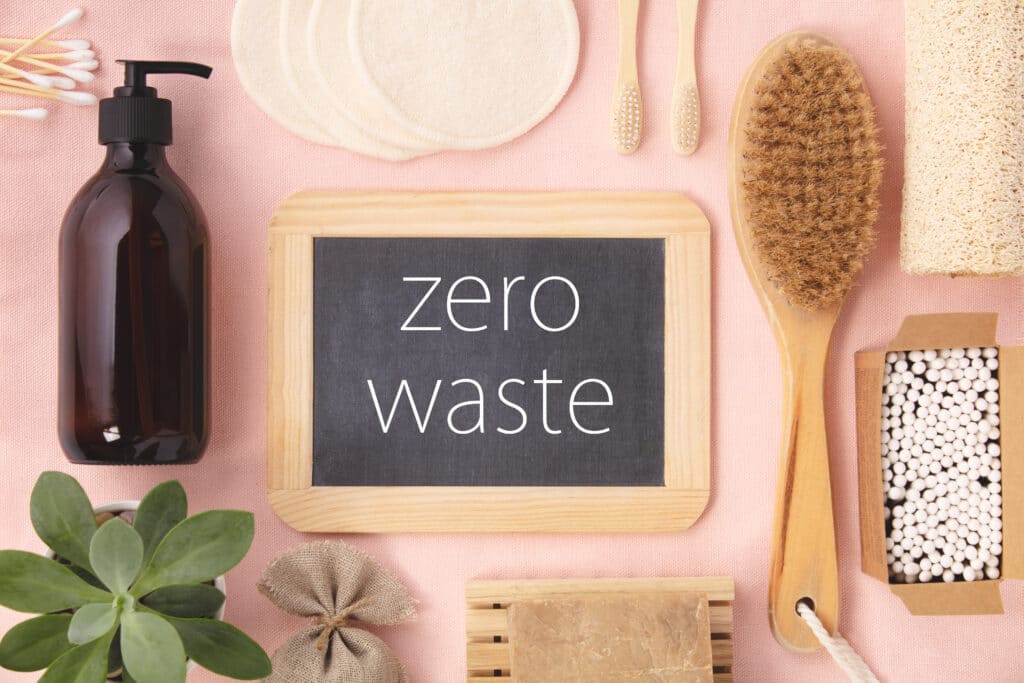 The only toothbrush that is entirely compostable are the ones that are made out of boar hair, and fully sustainability harvested Bamboos.
Usually, this kind of hair is a product of the Chinese meat industry.
This means that it would usually go directly to the trash, but with this, the hair is being used. 
If you're a vegan, you can go for the nylon-4 bristles.
These bristles made from petroleum-based plastic have proven to be biodegradable under certain conditions.
However, if you're going for the nylon, remember to take them to a recycling center to recycle fully.  
Creative Ways to Reuse your Toothbrush 
There are many ways to use the toothbrush after their life span, such as turning them into plant markers to clean your plants.
They make great brow brushes; just wet them a little, and style your brows as you prefer, also you can use them to deeply clean your nails and get all of the junk out.  
Even for your pets are great, not fro brushing their teeth, but for massages, simply grab it wet it a little bit.
And pass with the brush around their head; they will love you for that. 
And most important, did you know that toothbrushes make great cleaning supplies.
You can use it to clean and scrub the lines between the tiles in the kitchen and bathroom, remove clothes stains even to clean those hard spots in your oven and stove deeply. 
How to use a Bamboo Toothbrush?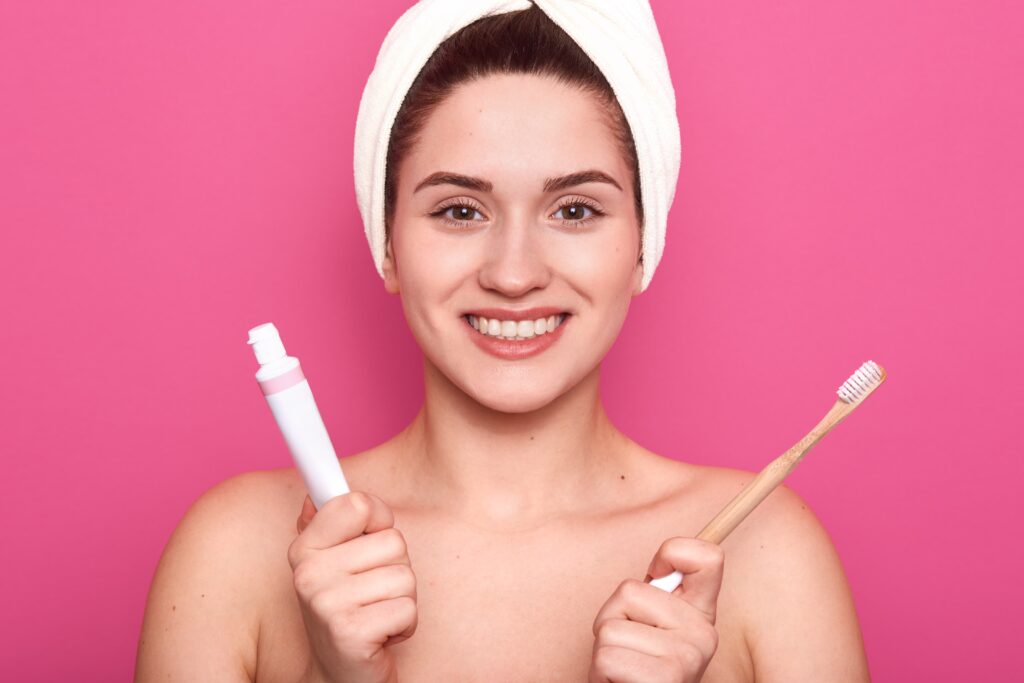 In the same way that you use your standard toothbrush, you would use a Bamboo one.
When you're choosing your toothbrush, keep in mind paying attention to the head's size and the bristles' material.
Ideally, you'll go for one with soft bristles, and with one that the size it's comfortable for you, your teeth, and gums, the handle need to be comfortable to hold. 
The lifetime of a Bamboo toothbrush is the same one that your regular toothbrush.
The American Dental Association recommends changing your toothbrush every three to four months, or once that the bristles are visibly fried or damaged. 
Swapping your old toothbrush for a new one will make your oral health better and keep your teeth clean as possible. 
5 Best Bamboo and Eco-Friendly Toothbrushes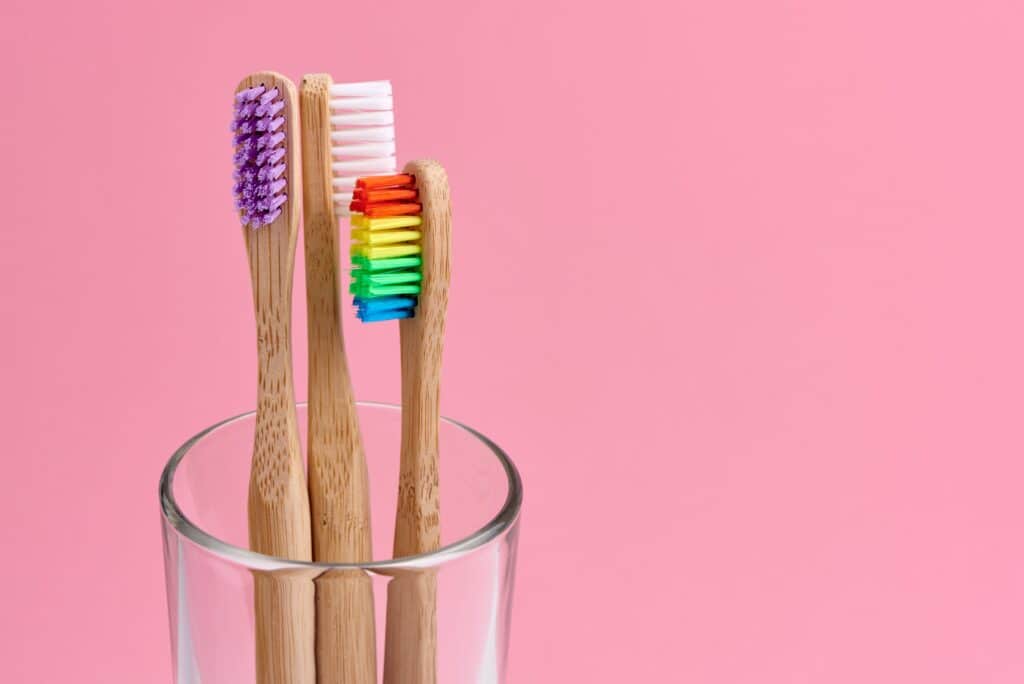 Now that you have all the information that you need about eco-friendly toothbrushes, if you are ready to make the change, here we have the best-rated bamboo toothbrushes among customers. 
1- The Humble Co. Brush
This cute and sustainable toothbrush is the perfect addition to your bathroom, this Bamboo based toothbrush from The Humble Co.
It is made from a 100% biodegradable bamboo handle and BPA-free nylon bristles, which means that it is entirely eco-friendly.
It comes in various fun colors, like neon yellow, blue, pink, and black. Expect medium firmness from this toothbrush.
2- Hello BPA Free Charcoal Bristle Toothbrushamazon.com
This unique toothbrush is made by a combination of sustainability.
Bamboo and activated charcoal to help give your teeth a super-effective, and most importantly, sustainable clean every time.
And can toothbrushes be considered chic? Because this one is.
3- Olas Bamboo Toothbrush
This beautiful little toothbrush is 100% biodegradable and eco-friendly, BPA-free.
And it's great for anyone with sensitive teeth; the natural bristles are soft and smooth.
4- Isshah Biodegradable Eco-Friendly Natural Bamboo Charcoal Toothbrush
The main reason this bamboo toothbrush has more than 1,000 5-star reviews on Amazon: The handles are super lightweight and eco-friendly, the bristles are fine and soft, and the value is quite unreal ($7 for a pack of four? Uh, yes, pls).
5- Goodwell Co. Bamboo + Binchotan Toothbrush
Bamboo toothbrushes don't have to be boring or plain, and these cuties from Goodwell Co. are proof.
The activated charcoal bristles look super cool against the colored bamboo handles. 
If you have any questions or doubts about switching to an eco-friendly bamboo toothbrush, give us a call or visit us here at Trust Dental Care. 
We are here to help and guide you to make the best choice for your teeth.