How are All On 4 Dental Implants in Mexico Different?
Tooth loss is extremely common among aging adults. In fact, more than 35 million people in America are missing all of their upper and lower teeth. Rather than living with the discomfort and hassles of dentures, many people are opting for what is called all on 4 dental Implants restoration procedure.
Are the solution for one of the many things we must face as adults. The fact that we become more prone to losing our teeth with age is just unavoidable. Tooth loss is widespread when we start to age, particularly when you don't take proper care of your teeth as much as you should throughout the years. You might not be able to get back your natural teeth, but even so, there are alternatives to regain a brand new smile. All on 4 dental implants are the safest and more efficient solution to this problem.
The all on four dental implants method for addressing tooth loss consists of placing four dental implants in strategic locations in the upper or lower jawbone to anchor prosthetic teeth in place permanently. Unlike dentures, which are removed for cleaning and during sleep, All on 4 implants do not shift or slip throughout the mouth because of their placing.
Made from high-quality titanium, implants are small screw-like pieces that go into the jawbone by your oral surgeon. Because of titanium's unique properties, the implants will fuse to bone over time similar to the roots of natural teeth. After setting the implants, an arch of natural-looking prosthetic teeth connects to abutments on the implant rods.
What are the Benefits of Getting All On 4 Dental Implants?
There may be more than one reason that you can attribute to your loss of teeth. Be it tooth decay, periodontal problems, or even an accident. While replacement in the form of temporary dentures, or implants was an only option, we have brought about a revolution in the shape of All on four dental implants. All-On-4 is the ultimate advancement in the field of dental sciences.
Improved appearance. When you lose the entire tooth - crown, and root - shrinkage of the jawbone may cause your face to look older. Dental implants can help to prevent this happening. A traditional denture or dental bridge doesn't provide this benefit.
Improved function. With implant supported teeth you will be able to eat what you like and enjoy your food again, comfortably and confidently.
Permanent solution. The dental implant bridge is stable and comfortable. Unlike a denture, it will cause no discomfort or embarrassment. You won't need any adjustments after placing it. Usually, an implant will serve you for life.
When dental implants are used in combination with modern restorative dentistry their appearance, comfort and function are very likely to exceed your expectations. Often they are hard to tell apart from your natural teeth. Following a brief adaptation period, chewing capacity is comparable to that of natural teeth.
Am I a Candidate for All On 4?
Have you lost teeth to decay or injury? Are you missing most or all of your teeth? If you have, you have a variety of options for addressing tooth loss with prosthetics and dental implants. Replacing missing teeth is important to maintaining good oral health.
Because your jawbones, gums, and teeth work as a cohesive system, missing teeth can lead to further tooth loss, bone degeneration, and gum recession. For this reason, oral surgeons strongly recommend that patients suffering from tooth loss evaluate their options for replacement teeth with a dentist.
Determining a patient's candidacy for All on 4 dental implants involves an examination with an oral surgeon. At your consultation, our dentist will take a variety of x-rays with 3D scan discern whether you have the bone structure to support implants and a proper bite alignment.
Successful candidates for this type of implant method should have good general health and a healthy immune system. Your oral surgeon will also take into account certain factors such as existing health conditions like diabetes and lifestyle habits such as tobacco use when determining your candidacy for this procedure.
All On 4 Dental Implants Cost in Mexico
The savings you get by getting dental implants in Mexico are considerably significant when comparing prices with clinics that offer the same services in the U.S., Canada, and the United Kingdom.
More often than not, dental insurances think that dental implants are an unnecessary procedure or an elective one. First of all, this is an outdated idea, since patients and dentists are more likely to choose dental implants over other methods as a standard of care to replace missing teeth.
Although most dental insurances do not pay or cover the total costs for dental implant procedures, some of them may help you pay for the crown. However, that depends on the type of insurance you have.
As a dental practice in Tijuana that operates with a U.S. licensed dentist, it's imperative that we accept PPO dental insurance. Additionally, we have a significant amount of PPO insurance companies we work with that can give you the service you deserve.
How does the All On 4 Procedure Work? Step by Step
All on 4 dental implants have a success rate of 98%, according to recent studies by the AACD. With this technique, only four implants per arch get used. The implants consist of titanium like screws that get placed into the jawbone. These serve as a foundation for your future teeth.
Step 1: Your initial consultations. Your screening consultation will include an oral evaluation and a 3D CT Scan, as well as a discussion of potential treatment alternatives.
If we determine that you are a candidate for the All-on-4® dental implant procedure – and most patients are – we will make molds or impressions of your upper and lower jaws. These will enable our lab technicians to custom design and fabricate the prosthetic dental bridge (set of new, non-removable teeth) you will be receiving on the day of your scheduled surgery
If you have any questions or concerns, these too will be addressed during your initial consultation. The last step will be setting a date for your All-on-4® treatment!
Step 2: Preparation. Our staff will greet you upon your arrival at the Trust Dental Care clinic. After that, we'll escort you to a room where you can begin to settle in. Your friends and family are more than welcome to accompany you should you wish for the "moral" support.
Our staff will come and see you and provide you with any pre-operative instructions and medications you may need. If you have any questions or feel nervous, don't hesitate to speak with us. Your comfort is our priority.
Once you're ready, we will transport you to the surgical suite. Anesthesia will be applied, and your dental implant surgeon will begin to work.
Step 3: Procedure. Once the anesthesia takes effect you won't experience any anxiety, pain or discomfort during treatment; the surgeon will begin preparing your mouth to receive dental implants. This involves the removal of all of your remaining, failing teeth – if you have any left – followed by the rigorous "cleaning out" of any diseased, chronically infected tissue from your jaw and gums. We then commence the placement of dental implants
Placing two more implants at a 45° angle nearer to the back of the jaw is the next step. The angulation enables the implants to reap greater support from the jawbone while, at the same time, avoiding damage to vital oral structures, such as the sinus cavity in the upper jaw and the nerve canal in the lower jaw.

It is the strategic positioning of the four dental implants used in the All-on-4® dental implant procedure that enables our skilled surgeons to provide most patients with a new set of fixed (non-removable) teeth in just one day.
Once the implants are ready, we will bring the surgery to a close by thoroughly cleaning the surgical sites and suturing up all incisions. Our staff will provide you with detailed instructions on how to care for your new teeth in the ensuing days and weeks.
You may also be given prescriptions for pain medication, antibiotics, anti-inflammatories or other required medications. We are happy to note that in most cases, discomfort isn't an issue.
What Is the Recovery Time for All On 4 Dental Implants?
Recovery time varies depending on each patient. This time allows for bonding between your bone and the titanium implants, which serve as the anchors for artificial teeth. Another part of the process consists of getting an abutment – a connecting device that gets to be in charge of holding the new teeth.
In the weeks and months following implant placement, the bone tissue in your jaw will be bonding with or attaching itself to the surface of your implants. After a few weeks or months, the relationship between your jawbone and implants will be robust enough to enable you to return to a normal diet and lifestyle.
We will create a bridge or crown for you when the implants and abutments are in place. Finally, the new artificial teeth will attach to the implants.
Are There Any Potential Problems With All on 4 Dental Implants?
Many problems with all on 4 originate from poor treatment planning before the surgery. If the restorative dentist is not involved in the treatment planning or restorative dentist fails to spend the time needed for proper treatment planning or fail to communicate with the surgeon, this could compromise the implants. These problems will have a negative impact on the restorative phase of the treatment, and they are not easy to correct later in the treatment period.
Implant placements play a significant role in the All on 4 restoration and final prosthesis durability. Unsupported teeth beyond the implants can break off due to excessive stress.
Most common issues associated with all on 4 dental implants derive from:
Smoking
Diabetes
Poor Hygiene
Too much stress on the implants due to poor treatment planning can lead to bone loss and implant failures. These problems are worse for patients with a history of Bruxism, and proper treatment planning must be done to overcome the grinding forces of bruxism.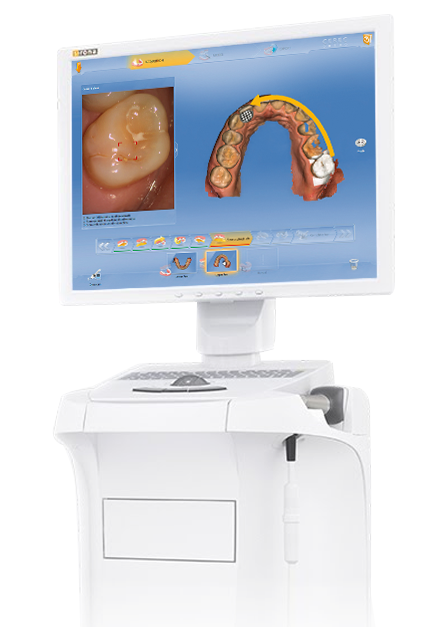 What Materials Are Used on All On 4 Dental Implants?
As noted earlier, you will likely experience some degree of discomfort after your surgery. Common symptoms may include the following:
E-Max. Commonly used for aesthetic purposes, an E-Max crown gets made from all-ceramic materials. This kind of dental piece gets mostly recommended for the front teeth; they are strong, durable, and look exactly like natural teeth. This material is excellent for individual crowns, tooth bridges that do not require more than three units, and as an aesthetic renewal treatment.
Zirconia. This zirconium-made crown is incredibly resilient and can stand wear and tear. It also looks completely natural. These caps do not contain any metals and become modified correctly to the size, shape, and color of your teeth. Our one-of-a-kind Sirona Cerec® equipment made it possible for us to create a custom zirconia crown for you in just one day.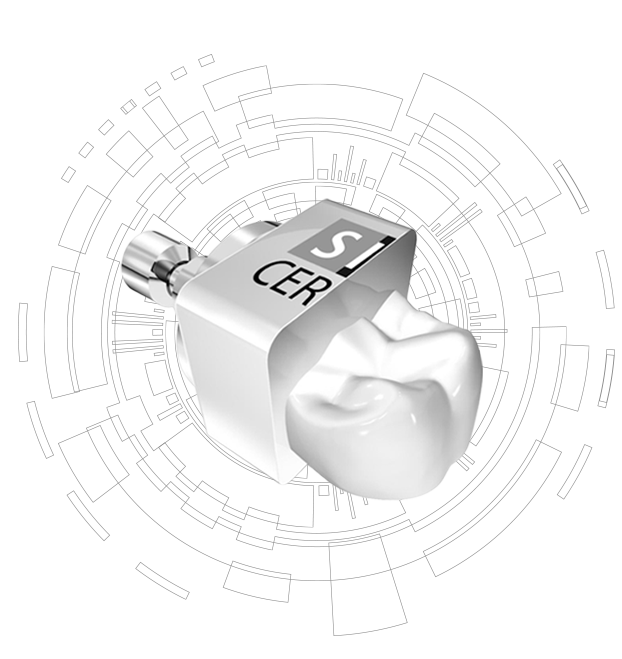 The Dental Work Was Amazing
His ability to restore my mouth without crowns was incredible! I have absolutely no pain. As a matter of fact, this is the first time my mouth hasn't hurt in 10 years
Paula B

Latest News & Articles Regarding Your Oral Health
Take some time to read the latest news and articles regarding your oral health. This includes helpful tips on how to improve your dental health and articles regarding innovations in the dental world. In the meantime, we also included some tips to make your dental tourism trip much easier and comfortable.
Finally, we also include some interesting reads for a better understanding of the medical dental field. At Trust Dental Care we care about you, but most of all, we value your trust.