Dental Implant Tooth Replacements Reverse The Aging Process
Full Mouth Tooth Implants work as support restoration that resembles a natural group of missing teeth. The dentist must first determine how many implants are needed and what type of prosthesis is the right one for you. Making use of a dental tomography or 3D CT Scan, the surgeons will determine where your nerves are, and you muscle positions, allowing your implants to be painless and perfectly placed.
Patients with severely decayed teeth or gum disease are more prone to jaw bone atrophy. If not treated properly, gingivitis can lead to a change in the bite and tooth loss. Furthermore, jaw bone loss affects the tooth's supporting tissue and gives you a droopy face.
We can help reverse your condition by providing a full mouth restoration procedure – a process of rebuilding or replacing all the teeth in the upper and lower jaw.
Full mouth reconstruction may also be necessary for teeth that have been injured, fractured or lost, due to trauma. Also, severely worn-out teeth from tooth grinding (bruxism) will too need a full mouth restoration.
Using state of the art laser and bone grafting techniques, we can restore your bone density to place implants. Also, if you qualify as a candidate, you can get dental implants in less than 20 minutes.
What are the Advantages of Getting Full Dental Implants
Dental implants provide several advantages over other teeth replacement options. In addition to looking and functioning like natural teeth, dentures are designed to be sustainable. Also, there are more comfortable and stable than conventional dentures, allowing you to retain a more natural biting and chewing capacity.
Also, because implant full bridges and dentures will replace some of your tooth roots, your bone is better preserved. With conventional dentures, the bone that previously surrounded the tooth roots begins to resorb (deteriorate). Dental implants integrate with your jawbone, helping to keep the bone healthy and intact.
Esthetic
Easier to maintain
On the long term, implants can be more esthetic and easier to maintain than conventional dentures. The loss of bone that accompanies traditional dentures leads to recession of the jawbone and a collapsed, unattractive smile. Traditional dentures make it difficult to eat certain foods.
How Will the Tooth Implants be Placed? Step by Step
A titanium cylinder goes into your jaw. Then, over the next two to six months, the implants and the bone are allowed to bond together to form anchors for your artificial teeth. You will have to wear temporary teeth replacement over the implant sites.
The first step of the procedure is necessary to uncover the implants and attach extensions. These temporary healing caps, along with various connecting devices that allow multiple crowns to attach to the implants, completing the foundation for your new teeth. Your gums will be allowed to heal for a couple of weeks following this procedure.
There are some implant systems (one-stage) that do not require this second step. These systems use an implant which already has the extension piece attached. Your periodontist will advise you on which system is best for you.
Depending upon the number of implants placed, the connecting device that will hold your new teeth can be tightened down on the implant, or it may be a clipped to a bar or a round ball anchor to which a denture snaps on and off.
A second step, full bridges or full dentures will be created for you and attached to small metal posts, called abutments, or the connecting device. After a short time, you will experience restored confidence in your smile and your ability to chew and speak.
Every case is different, and some of these steps can be combined when conditions permit. Your dental professional will work with you to determine the best treatment plan.
What Are the Advantages of Getting Full Dental Implants?
Because implants function so much like your smile, you can relax knowing that your teeth are intact. Talk to your periodontist about your options to decide if full mouth dental implants are the right choice for you. While it's true that dental implants are typically more expensive than dentures, the comfort and confidence they offer can be truly priceless.
Permanent Solution.Unlike dentures, which have to remove every day due to their design, or bridges and crowns that will require regular maintenance and replacement, dental implants are a permanent solution to missing teeth. A periodontist places the Full mouth dental implants directly into the jaw bone. The next step is to attach the crowns for a secure, natural-looking fit and result. A full set of implants is custom-created for your mouth and can be placed on one bar of teeth to fill in your smile when you are missing more than a couple of teeth. Because they're permanent, you'll never have to use adhesive or remove your implants.
Stability and Comfort. Another reason to opt for dental implants is for their durability and comfort. Dentures attach using a framework and metal clasps to teeth and usually fit nicely to the teeth they are attached too. Implants, on the other hand, are securely connected to the jaw bone, so you won't have to worry about stability. The comfort level of implants makes it a natural choice for a full set of teeth or as a long-term solution to damaged, diseased or missing teeth.
Healthier Bones. The American Academy of Periodontology (AAP) points out that when it comes to bone and dental health, full mouth dental implants are vastly superior to dentures. The AAP warns that dentures can cause bone deterioration, which can lead to the collapsed mouth or recessed jaw bone sometimes indicative of a denture wearer. In contrast, dental implants integrate into the jawbone, preserving bone health and the overall look of your smile.
Easy Maintenance. Because they attach permanently to the bone, you don't need to remove them for cleaning, and it's unlikely that you'll need maintenance and repairs down the road. Instead, you can care for them as you would your natural teeth, which means brushing at least twice a day with a silica toothpaste, daily flossing and regular checkups with your dentist.
What is the Cost of Full Mouth Dental Implants in Mexico?
Although the cost of full mouth dental implants in Mexico varies depending upon the needs of the patient, the prices we offer are 75% less than the price of the same repair performed in the United States and other countries.
Because of our exceptionally high, world-class standards, 99% of patients visit from the United States and Canada for their dental work. The Full Mouth Dental Implants procedure may include:
Porcelain Veneers
Dental Implants
Dental Crowns
Tooth Fillings
Dental Bridges
After your evaluation, our dentist will discuss with you all of your potential options to arrive at a plan that best fits your goals and budget.
Who is a Good Candidate for Full-Mouth Implants?
Before a full dental implants procedure, the dentist will need to examine your mouth and will want to discuss your medical history as systemic diseases can affect healing. Certain medications could also affect treatment.
With full mouth implants, we set the dental implants at strategic intervals throughout your upper or lower arch, and it is important they receive sufficient support from the surrounding bone. If you lost teeth quite a few years ago, then you may have suffered significantly from missing teeth tooth bone loss.
This may also be the case if you had an advanced periodontal disease (Gingivitis) which has destroyed the bone that used to surround your natural teeth. If you have lost bone, then treatment is usually still possible, but bone graft surgery might be necessary beforehand so we can build up bone for implant levels using sophisticated painless techniques.
What Alternatives are for Full Mouth Implants?
This type of restoration does require multiple dental implants which may not be a suitable solution for everyone. It is important that you know that other treatments might be better for you.
The most significant one would be All on 4 dental implants as this is a system that uses just four dental implants to support a lower denture, providing a cost-effective long-term solution.
Additionally, with all on 4, the implants are located towards the front of the mouth, often reducing or eliminating the need for extensive bone grafts. With this system, the implants can be immediately loaded soon after surgery is complete.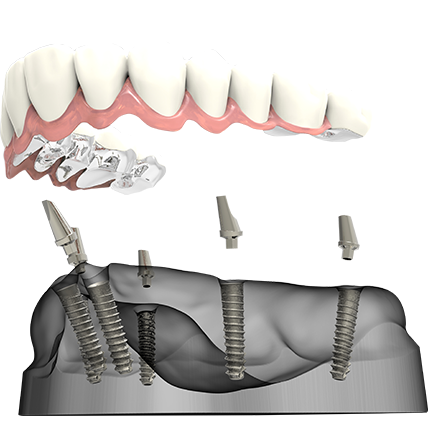 After Tooth Implants, Home Care Instructions
It is normal to feel some discomfort after receiving full dental implants, implant specialists can provide advice on using over-the-counter painkillers or will give you a prescription for pain medication.
You may need to take antibiotics, and we might suggest using an antimicrobial mouth rinse for the first week or so after surgery. We will provide you with lots of information on how to care for your implants, including information on cleaning and the best foods to eat for the first few days after surgery.
If you have any question or doubt, please do not hesitate, our specialist team can help you. You can call us, send us a message or in our live chat. Your health is our priority.
The Dental Work Was Amazing
His ability to restore my mouth without crowns was incredible! I have absolutely no pain. As a matter of fact, this is the first time my mouth hasn't hurt in 10 years
Paula B
Dental Implants vs Bridges: How to Know What's Best for You
The cost of the dental bridge is initially less, but this device may need a replacement in a couple of years. Implants – from preparation to final placement – may seem more expensive, but over time can be more cost-effective. Fortunately, most dental insurance providers are paying for a portion of or all of the steps involved.
Also, implant treatment can be more flexible, allowing patients to budget the cost in increments. After extraction, for example, a bone graft is sometimes needed. This graft typically has to heal for several months before implant placement, at which point osseointegration can take anywhere from three to six months before the process is complete.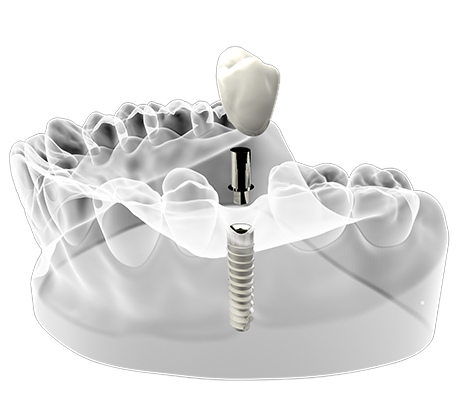 How Many Implants are Needed for a Full Mouth Restoration?
The cost of full mouth dental implants depends on the number of dental implants per jaw. The number of dental implants will depend on the strength and thickness of your jawbone. If you are on a budget, we can recommend the minimum number of implants to support full mouth of teeth. We can also recommend the optimal number of dental implants for different types of full mouth dental implants.
The mouth has 28 teeth (excluding wisdom teeth), 14 on each jaw. Your dentist will not install 14 dental implants on each jaw. That's overkill and not workable, medically. The most are eight dental implants per arch. The minimum is two dental implants.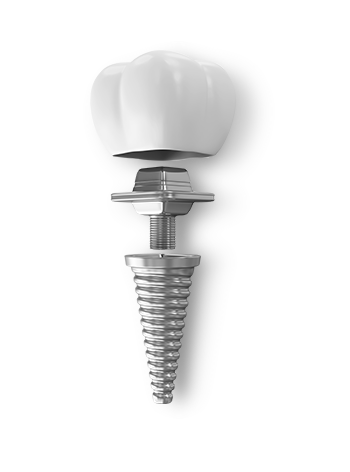 Change Your Life With Full Mouth Tooth Implants
Patients with an aged facial appearance due to missing teeth can expect a youthful look after a full mouth restoration. A healthy smile is just one benefit of a full mouth restoration procedure.
Getting Full mouth dental implants in Mexico will allow you to eat your favorite food again with no pain. Also, it will also restore your mouth's functionality as well.
At Trust Dental Care, we are up to date with the latest advances in technique, materials, and AI Technology. Also, and we can offer 75% off on the final price of the procedure compared to the same proceedings in the United States, the U.K., and Canada, without ever sacrificing quality!
Latest News & Articles Regarding Your Oral Health
Take some time to read the latest news and articles regarding your oral health. This includes helpful tips on how to improve your dental health and articles regarding innovations in the dental world. In the meantime, we also included some tips to make your dental tourism trip much easier and comfortable.
Finally, we also include some interesting reads for a better understanding of the medical dental field. At Trust Dental Care we care about you, but most of all, we value your trust.