If you're going to cross the US-Tijuana border for dental treatment, there are some steps you might want to take to choose the best dentist in Tijuana, Mexico and save money in the process, if you are a Yelpers.
First of all, let's define what a Yelper is. According to an "urban dictionary," a Yelper is a "person who provides valuable feedback and insight on the website Yelp."
While many people think that Yelp is only for reviewing restaurants and bars, actually it has over a thousand categories of business types that users can review – almost anything you might imagine, from simple to more profound experiences.
If you still haven't opened an account, you can follow this simple steps. If you are already a Yelper, skip the first step and see how much money you can save visiting Trust Dental Care.
Let's Get Started
Step 1. Go to your browser and type www.yelp.com click the "Sign-Up" button (it's on the upper-right side of the screen). If you are using a mobile device, download the app in your app store, once you have it, open Yelp and click Sign Up.
Step 2. You can create an account connected to your Facebook or Google+ profile or create it with an email. Choose whichever you prefer. If you've done this step, congratulations now you are a Yelper.
Step 3. If you are connected to Google+ or Facebook, it will show up on your profile picture in Yelp. If you choose to sign in with an email. You need to upload a picture, this very important because if your information in not complete you can't leave any reviews.
Step 4. This is where the action begins. Now that you have an account on Yelp, you can go to any local business in your area and leave a review. But also you can check promotions, discounts or deals for loyal Yelpers. This only applies if you have a Yelp app in your mobile.  But how those it works? If you type in a specific company name that has an on-going promotion, it will show a blue check icon describing set promotion. Now, any time you search a local, check if it has a special offer o discount deal.
Remember, it's very important that you are an active user of Yelp, so you don't miss out on any excellent deals!
Well, now you know how to create an account on Yelp, be an active user, and how to unlock awesome promotions. But if you are traveling to Tijuana, Mexico for dental treatment it's very important to choose the right one. Trust Dental Care is the home of the best dentist in Tijuana.
Also Dr, Cirenia Aparicio Miranda is the only US licensed female dentist in all Latin America.  With more than 20 years of experience and accredited by the American Association of Cosmetic Dentistry (AACD) and other partner's, she's without a doubt the best dentist in Tijuana, Mexico.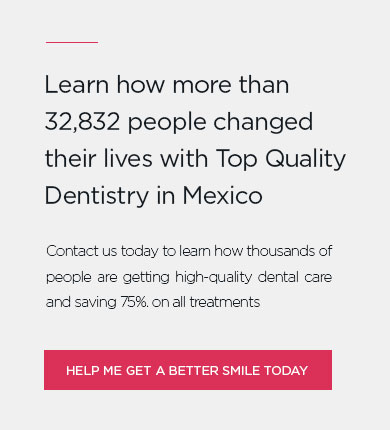 This is how Yelpers can save money and get FREE teeth cleaning.
On any dental treatment you may need, you will save automatically up top 75%. Many American and Canadians travel to Tijuana looking for quality, effectiveness and painless procedures. With our dentist in Tijuana, this is possible. However, if you aren't a patient of Trust Dental Care but love giving awesome reviews on Yelp, this a good offer.
Is quite easy, go to our website and schedule an appointment for a Consultation. This consultation has a cost of $75 USD which includes x-rays, intra-oral pictures, and our doctor's evaluation.
The evaluation and basic cleaning have an estimated cost of $160 USD. To validate the promotion you have to go to Yelp when you're in the clinic and "Check-in," give an awesome review, take a picture inside the office and share it on your Yelp account. Consider it a bonus if you want it on Facebook and Twitter.
And that's it! You will instantly save 50% on all total cost, and you will go home with a brighter smile. How perfect is that?
*Remember Yelpers, this promotion is for a limited time and one per user. What are you waiting for, schedule today and enhance your smile!