What is Telehealth? Providing Distance Health Care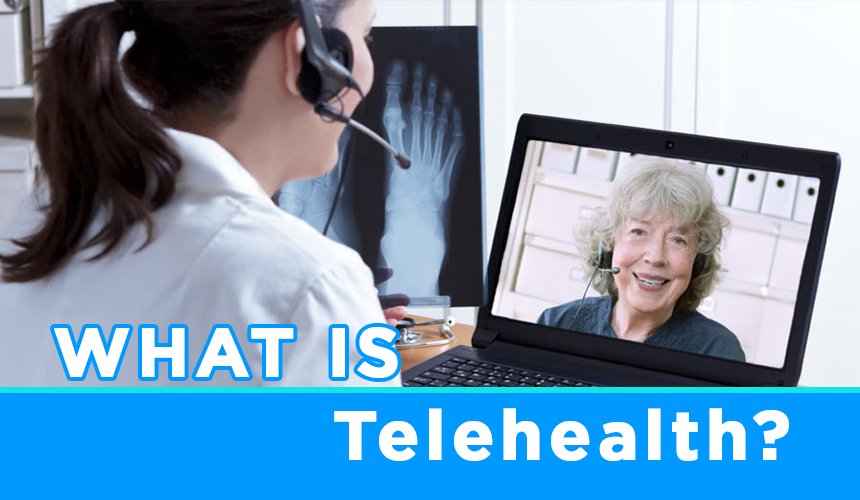 What is Telehealth, and how is it helping people? Telehealth is broadly defined as the use of communication technologies to provide and support distance health care.
Often used for remote consultation between patients and doctors, it has become an important tool throughout this pandemic to avoid infections and provide health assurance with people with severe and chronic diseases.
Telehealth developed through advances in many areas, including communications, computer science, and medical technologies.
It can be as simple as two doctors talking on the phone about a patient's care, or as complex as using robotic technology to perform surgery from a remote site.
Today, Telehealth is frequently associated with remote monitoring of a patient's condition, such as blood pressure, heart rate, and other health status measures that can be obtained by a device worn by the patient and sent electronically to medical personnel.
Let's review some of the most common ways Telehealth is applied these days.
What is Teleconsultation? How Does It Work?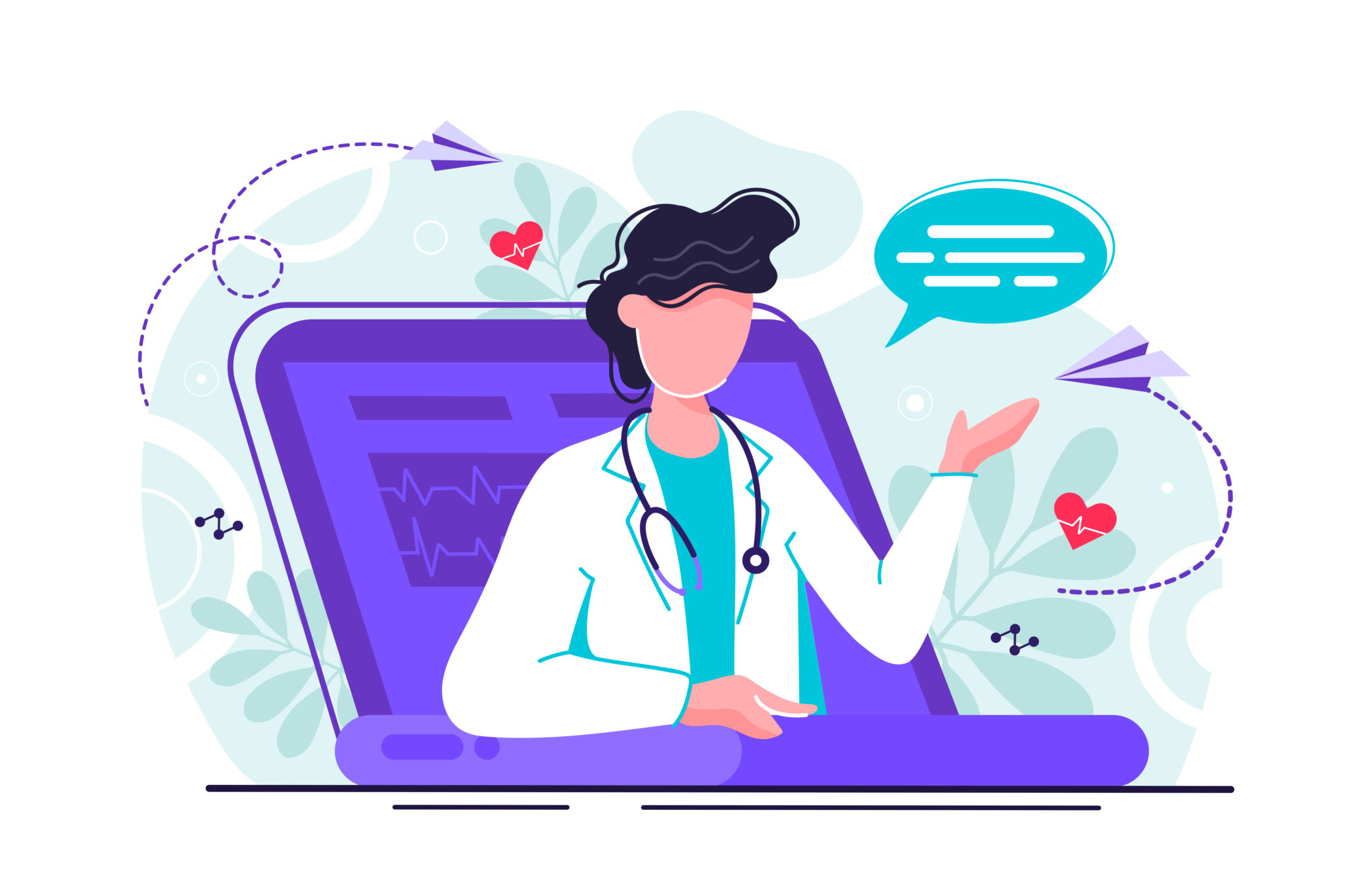 It consists of carrying out specialized medical consultations between the referral center and the referring provider through an FCV's web platform, which integrates the Electronic Medical Record, the transmission of data, images, audio, and video in synchronous mode.
Moving abroad is a fabulous adventure! Whether for a few months or many years, you will encounter lots of very great experiences.
But, going abroad may also be a reason to be worry, especially regarding your medical follow-up.
That is why teleconsultations are a fine option. It doesn't matter where you are. You benefit from private video consultations with professional and certified practitioners trained in many medical fields.
Common Reasons for Teleconsultation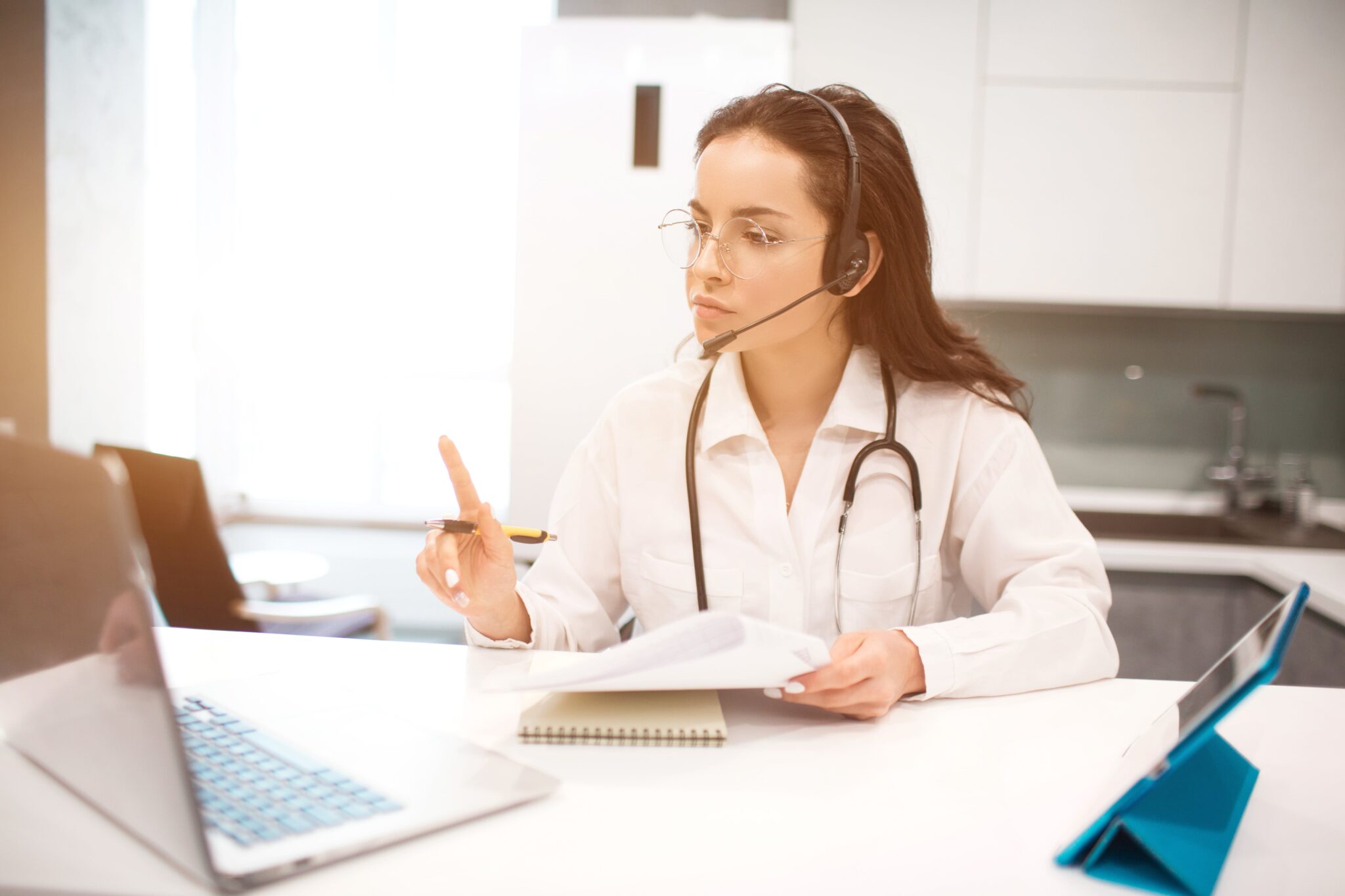 As an evaluation by an expert doctor.
Often used in consultation with a mental health specialist such as a psychiatrist or psychologist.
Benefits of Teleconsultation
They may allow doctors in a rural area to receive advice from specialists, who may be in a distant location, about patients with unique or complex conditions.
It helps in the communication between the mental health professional and the patient, regardless of the physical location of each.
In addition to audio, teleconsultation includes video use, making it possible to replicate the interaction that occurs in a face-to-face session.
In a Teleconsultation, multiple studies can be analyzed by specialists such as computed tomography, magnetic resonance, or ultrasound images.
In the case of a pandemic such as COVID-19, the patient and the specialist avoid getting infected.
There's no waiting line, no distances to be traveled to. You can have the teleconsultation from the commodity of your home.
Remote Patient Monitoring and Common Reasons to Use Remote Patient Monitoring 
So, what is Telehealth? Telehealth allows patients in remote areas to be monitored from home, outside of traditional clinical surroundings.
Remote patient monitoring requires sensors in a device that wirelessly transmits or records physiological information to be analyzed by a healthcare professional.
Hemodialysis: Incorporating RPM in the measurement of chronic diseases can significantly improve a person's quality of life, especially when patients manage complex processes, such as home hemodialysis.
Diabetes: In diabetes control, the real-time transmission of blood glucose and blood pressure readings allows for immediate alerts for patients and healthcare professionals to intervene when necessary.
Telehomecare and Remote Monitoring
It provides the distance care and peace of mind necessary to allow people with chronic illnesses, to continue living in their own homes. 
Telehomecare can result in a great alternative instead of an Asylum for older adults or a home nurse for vulnerable and disabled patients. 
This tactic focuses on acting in emergency events and quickly raising a relief response. Deterioration can be detected at an early stage before an accident occurs.
When the sensors provided are activated, a radio signal is sent to a central unit in the user's home. This signal automatically calls a monitoring center where appropriate action can be taken, such as requesting a caregiver, family member or doctor, or sending emergency services.
Advanced systems use sensors to monitor serious changes in chronic conditions and other health risks.
 Thus, it is a method of telemedicine-based in the patient's home and digital interaction and clinical information environment that allows the communication of voice, video, and health-related data applying best available telecommunications technologies.
Although the term is often interchanged with remote patient monitoring, it strictly is not.
Some Cases Telehomecare Can be Useful 
Patients with dementia.
Diabetes.
Heart Disease.
Elderly patients.
Disabled patients.
Can prevent high risk to the patient's health such as falls, floods, fires, and gas leaks.
"Point of Care" Medicine 
Medical diagnosis and treatment at the "point of care" refers to the ability to quickly examine and treat patients in locations close to home.
Rather than going to the doctor or hospital for examinations, waiting days or weeks for the results, and then return to the doctor for treatment.
"Point of care" is especially useful for communities with limited access to extensive health centers, such as rural or low-income areas.
Point-of-care medicine relies on portable diagnostic and monitoring devices that can be brought to remote areas in combination with telehealth technologies. 
It can allow health workers in remote areas to examine patients and instantly send results to experts for diagnosis and return instructions for proper care. 
Portable devices have been developed to measure blood gases, electrolytes, blood chemistry, glucose levels, and even detect cancer. This ability dramatically improves patient health care in remote and underserved areas.
Now that we know the different applications for Telehealth, let's review the meaningful impact it has made in the middle of this Coronavirus Pandemic and the new normal, allowing many people to be still treated at a distance, reducing risk for any infection.
The role of Telehealth in the Coronavirus Pandemic 
Avoiding person to person contact has contributed to flatten the Coronavirus curve (COVID-19) and prevent further spread. 
Telehealth has allowed people to take care of their essential needs, avoiding physical visits with their healthcare providers, thanks to teleconsultation. 
Nowadays, nobody is feeling safe, interrupting social distancing, nor healthcare providers, or patients. 
And again Telehealth has been the savior of many:
Reducing the number of patients in and out of offices 

Minimizing virus transmission, protecting you and your provider at the same time.

Allowing patients to receive the health care services they need without going to face-to-face appointments.
Telehealth is the First Step in Obtaining Medical Care in the Following Cases:
If you have coronavirus symptoms and think you need testing or treatment. Many healthcare providers and health plans offer telehealth options for COVID-19 screening.
In case you need treatment for symptoms of other medical conditions or follow-up care to treat ongoing ailments.
Emergencies, such as in case you need treatment for mental health or substance use problems or are experiencing an emotional crisis or stress.

Also available are mental health and substance use hotlines, crisis hotlines, other types of emotional support over the phone, and options through county programs and private health insurance.
In this pandemic, we are going through and the emerging new normality.
Telehealth has been a useful tool and provided not only benefits but also emotional stability for many patients such as:
Decreases anxiety and worry as it confirms that diagnosis and treatment are not neglected
Generates empathy with the medical professional who is aware of development and evolution
Avoid exposure going to a health center in case it is not necessary.
Avoid self-diagnosis by searching for information available on the web.
Ensures the continuity of the quality of life
If you still have doubts about what is Telehealth, you can call us. Remember that if you need a dental assistant, you can book an online consultation so you can talk with one of our specialists.
Dental emergencies are important too. So, in case you are in pain, your gums bleed, or simply need the advice of a professional, we are here for you.