What are Porcelain Veneers? Are They Right for You?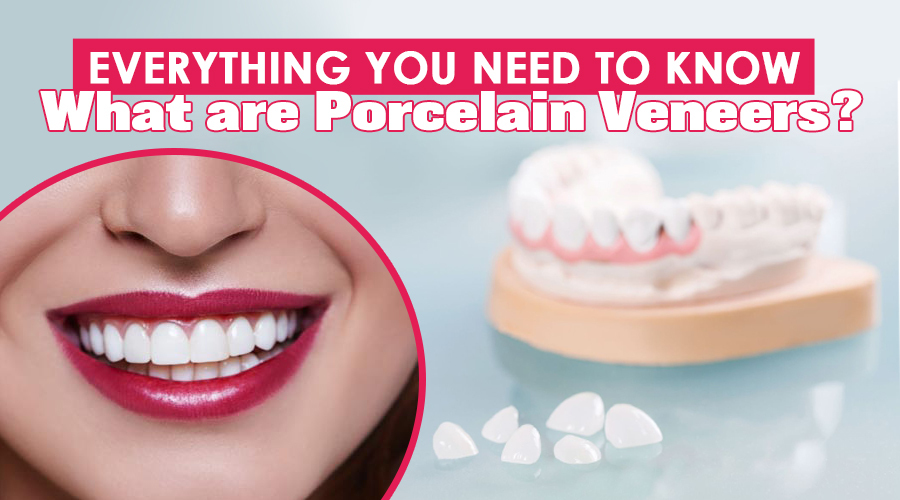 When you see famous people in magazines or red carpets, not only do you notice the trendy outfits, but you also tend to notice their smile. Obviously, they have money, and that's how they can have perfect teeth, but what's the dental work they get?
Well, it can be a combination of treatments. However, porcelain veneers have gained popularity for being the go-to solution for A-list quality smiles in celebrities. In this blog, we'll explore what are porcelain veneers and all the details you should know if you're considering them for yourself.
What are Porcelain Veneers?
Porcelain veneers are thin, tooth-colored, custom-made shells that are permanently attached to the front surface of your teeth. They are designed to improve the appearance of your smile automatically. A dentist can match porcelain veneers with the size, color, and length of your other teeth.
Dental veneers are a cosmetic dentistry solution for patients with chips, cracks, gaps, stained, worn down teeth, or slightly misaligned teeth. As you might imagine, these offer a very dramatic (and almost drastic) immediate transformation that patients love to see. They have the effect of making you look years younger, revitalizing your smile.
The 3 Types of Dental Veneers
1- Porcelain Veneers
Also commonly known as traditional veneers, these are the most esthetic, strong, long-lasting veneers thanks to the porcelain material. Porcelain veneers are biocompatible. They don't cause harm to your gum tissues. However, to put veneers in place, a portion of your tooth enamel must be drilled down so they can fit properly.
2- Composite Veneers
These dental veneers are fabricated with composite resin, a mix of inorganic and organic materials. Composite veneers are more susceptible to discoloration and stains. They're also not long-lasting; that's why they're often not preferred as much as porcelain veneers.
3- No-prep veneers
Often identified as Lumineers (a brand of veneers), these are made out of ultra-thin porcelain laminate. Unlike traditional veneers, these require minimal preparation, and no local anesthesia is needed before their placement.
5 Advantages of Porcelain Veneers
When we talk about what are porcelain veneers, we must also talk about their benefits, which play an essential role in why so many people are choosing them. You already know they are great for improving your appearance. The following are some advantages that come along with getting veneers:
Durability: porcelain veneers can endure from 15 to 20 years.
Stainless: veneers don't get stained. So rest assured you can drink as much coffee as you want, and your new teeth will still remain bright white.
Makeover: with porcelain veneers, any dental stains, gaps, or cracks will be covered. The best is they don't look fake at all, thanks to the material and the customized design that'll give you natural-looking results.
Self-esteem: porcelain veneers have an immediate makeover effect. They can make you regain your confidence and encourage you. This dental treatment can help you recover the self-confidence you lost due to tooth damage. Porcelain veneers give you a more youthful appearance.
Easy maintenance: you don't have to follow complicated routines to keep the veneers in shape. Just make sure to have regular hygiene habits, and your new teeth will be alright.
Who are Good Candidates for Porcelain Veneers?
People who are interested in this procedure should meet some criteria. The following are some of the requirements for porcelain veneers:
Have oral health in good shape.
Commitment to taking care of your veneers and your oral health.
Don't suffer from bruxism or grinding your teeth, as it can cause damage to the veneers.
You have enough tooth enamel so the veneers can be installed appropriately.
Don't get discouraged if you feel like you might not qualify. It's super important that you consult a professional to get a proper evaluation.
At Trust Dental Care, one of our experienced dentists in Tijuana can give you an assessment and educate you more on what are porcelain veneers and all the things they entail.
Cost of Porcelain Veneers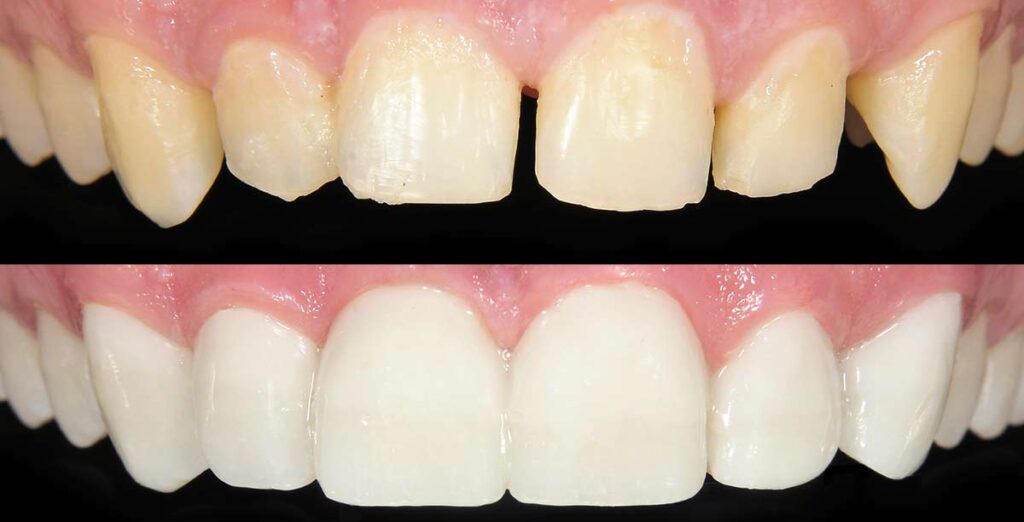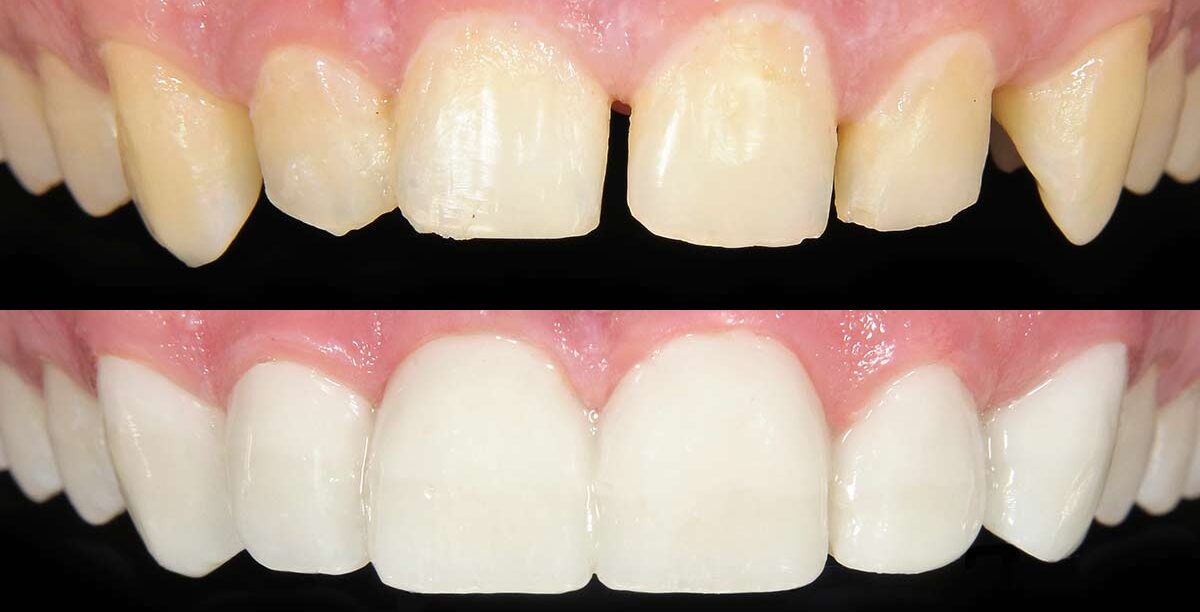 The cost of veneers depends merely on the material, the cosmetic dentist's skill, and the city or location where you get them done.
In the U.S, for instance, this kind of procedure costs around $2,500 per tooth. So as you can imagine, the restoration of multiple teeth could end up being up to $15,000.
It's also important to note that most insurances don't cover this type of procedure as it is often considered cosmetic. But of course, there are some exceptions, and you can always try to prove that you're not just getting veneers for cosmetic purposes.
You have the option to choose dental tourism as well, which a more comfortable experience than you might think.
In Trust Dental Care, you can find veneers from $299 to $449 per tooth. Quite the difference, right?
What it's best is that at our dental office, not only you'll save thousands, but you can also expect outstanding service and results. We are the choice of thousands of people around the world for a reason!
Get in touch with us and get a complimentary One-on-One with one of our professionals so you can get answers to all of your questions.
In Trust Dental Care, we are always there to guide you and help you make this a life-changing experience!