Dental Tourism is a new fad that's helping millions of people get high end dental work for a fraction of the price. Forget all the bad things you've heard about Mexico and prepare to be amazed on your dental vacation. Tijuana has a population of over 1.3 million and is the 29th largest city in Latin America. It has everything going for it, including dental services at great rates. You could get your dental implants, crowns and cosmetic work done for half the price you might expect, and even be back in the United States the same day.
How to get to Tijuana
Three hundred thousand people make the American-Mexican crossing every day through the San Ysidro and Zona Otay border points. San Ysidro is twenty minutes from San Diego and three hours by freeway from Los Angeles. To save time, leave your car on the US side for $5 to $10 a day, and take a taxi to your nearby dental appointment. Alternatively, you could cross at Zona Otay in Tijuana (near the US Consulate) but be aware that it is the busiest entry point in the world. You can also choose to fly in through Tijuana International Airport (TIJ).
With this activity ahead of you it helps to plan. Your first step should be to obtain your US Passport Card that allows holders to enter Mexico, Canada, Bermuda and the Caribbean (but not by air). San Ysidro driving lanes can take anywhere between thirty minutes and three hours to get throug. If you don't want to wait that long you can always consider using Zona Otay where you may find the driving easier, or even the neighbouring town of Tecate.
Most Mexicans that dental tourists make contact with in Tijuana speak English fluently, for it has been a compulsory school subject for ages. Many locals also get to practice it when they cross the border to go shopping in San Diego. More than a few dentists are American expatriates, or Mexican citizens who trained in America. In fact, chances are your dental service provider may have an American accent.
Downtown Tijuana is a hip tourist destination in its own right, where the people love to dine and dance the night away. It has an active musical and arts culture, and benefits from fine shopping malls and some of the best hotels in the region – especially in Zona Centro along the Avenida Revolucion. Shops, bars and restaurants line eight whole city blocks, and at night the place really comes alive.
Zona Rio adjacent to Zona Centro is the Tijuana business center, where banks and corporates have their bases. Boulevard Agua Caliente is a legendary gastronomic corridor, and presents fine opportunities to explore local cuisine including tacos, tortillas and chile con carne. If that's a little spicy for you, try taming it with a Caesar Salad. After all, Caesar Cardini was in Tijuana when he invented his famous blend of cos lettuce, olive oil and garlic, coddled egg yolks, Worcester sauce, parmesan and croutons that we enjoy everywhere today.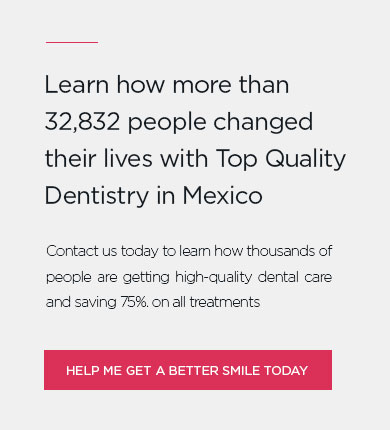 Things do in Tijuana
While you go down to Tijuana for your dental tourism escapade, you could just instantly go back across the border, but to be honest, you'd be missing out on tons of things that could make your visit much more worth it. Here are a few places you can visit in Tijuana this Summer:
Teorema/Lúdica Tasting Room
The Craft Beer scene is huge in Tijuana so any brewery you try is likely to surprise you, however, the first dual brewery tasting room, Teorema/Ludica does double duty as a brewery in the back and tasting room in the front and is sure to meet your highest expectations. Visitors to its Avenida Revolucion location can enjoy offerings from either breweries either indoors or on its street front patio.
Cine Tonalá Tijuana
The art house movie theater/cocktail bar and restaurant mini-chain has opened its third installment on Avenida Revolucion in Tijuana, the other ones are in Mexico City and Bogota, Colombia.Boasting a sprawling rooftop terrace, extensive cocktail, wine and beer list and a food menu designed by famed Ensenada chef Diego Hernandez, this is a "must" when going to Tijuana.
Alma Verde
This hip brunch spot has locations in Hipodromo and Colonia Cacho. It's the place to see-and-be-seen as you munch on healthy eats, sip a pistachio latte and load up on green juice.
Erizo Baja Fish House
This casual seafood eatery from chef Javier Plascencia, who also runs the upscale Mision 19, is a temple to fresh, unfussy seafood, served Baja-style. Spring for tostadas, ceviches, aguachiles, marlin tacos and one of the chef's favorite preparations, Chinese-inspired spicy shrimp.
Oryx Capital/Nortico
Chef Ruffo Ibarra's gastropub offers delicious fusion cuisine, including macaroni and cheese with octopus, short ribs with vegetables or a taco stuffed with different kinds of roasted squash. Hidden in the back of the restaurant is an ultra-chic cocktail speakeasy, called Nortico, that's leading the city's creative cocktail scene. Pop in soon, as the chef is headed out for a stage at Italy's acclaimed Osteria Francescana.
Container Coffee Roaster Co.
Container Coffee Roaster's space is made out of shipping containers, which is an ode to Tijuana's industrial side as well as a nod to the shipping process of the coffee bean. Tijuana is becoming a craft coffee town. There are several coffee shops waiting for you all over the city, but we'll tell you more about that a different time.
Tajima MX
One of San Diego's top ramen groups expanded into Tijuana in last year. This location is a 500-square-foot space in the Plaza Rio Food Garden serving a condensed menu that includes its crowd-favored tonkotsu ramen.
Restaurante Verde y Crema
Chef/owner Jair Tellez's unpretentious hotspot Verde y Crema is still packing crowds in a few years after opening, now with a new twist. Instead of featuring wines from around Baja, diners have access to just his family's Tecate-made range of natural wines under the name Bichi.
52 Kool
Brand new bar and eatery 52 KOOL has a smart, modern interior and a menu that revolves around the grill. In addition to its steaks and other grilled items, another notable dish is the Mexican risotto with dried chicken and plantain chips.
Plaza Fiesta
Once known as a tawdry network of bars and nightclubs, Plaza Fiesta has been reinvented as the go-to spot for many of Tijuana's most celebrated craft breweries. Inside this pedestrian-only zone are tasting rooms for Insurgente, Border Psycho and many other breweries from all over Baja.
Telefónica Gastro Park
Telefonica Gastro Park is ground zero for some of the best food in the city, served via food truck. From ramen at Don Ramen, breakfast at La Carmelita, Baja-style seafood at Otto's Grill and everything in-between, this food wonderland is a must-visit. Connected sources tell us that this location will shutter in July, with all the participating eateries moving across town to a new indoor location.
Tras / Horizonte
Formerly known as Tacos Kokopelli and recently reborn as Tras/Horizonte, the team behind this relaunched eatery is turning out inventive cocktails, tacos and seafood dishes in a large, airy, semi-industrial space. Try the Black Harder Ceviche Tostada, which comes with sole marinated in squid ink.
There are many other hidden treasures to visit in Tijuana, you can even go to explore Baja making the best of your dental appointment, that way you can get the most of your dental tourism experience. Contact Trust Dental Care to learn more.