Teeth Whitening Pen: What it is and How to Use it!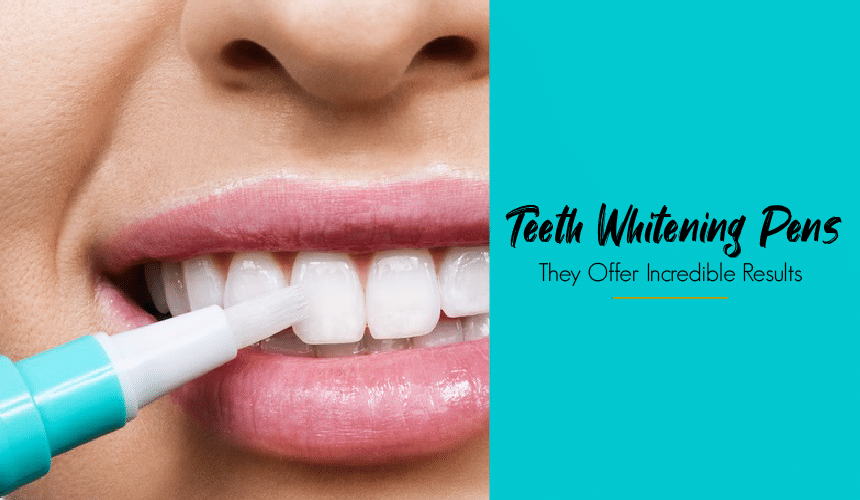 Have you ever heard about teeth whitening pens?
Imagine you are in front of a camera, smiling and waiting for the photo, and then, you notice your smile is not as white as you would like it to be.
So, you start thinking about what you could do to make it better. 
 There are a lot of practical solutions a dentist can offer you.
But, there are some other solutions that you can use to meet your goal.

A teeth whitening pen is a good example. 
A teeth whitening pen is a thin, plastic tube that includes a whitening gel that covers leftover stains from your teeth. 
This type of whitening pen produces immediate results after the first time of use, and they are best suited for instant teeth whitening. 
Teeth whitening pens help to remove common stains from any food, beverage, or nicotine products you might have had.
This product is straightforward and easy to use:
Brush your teeth regularly.

Open the cap of the pen, and twist or squeeze until you see gel on the tip.

Apply a thin layer of gel across the surface of your teeth.

Some pens require rinsing after using them; others don't. You will need to read the instructions of the product to find out.
It is essential that before you decide to use any product to help your teeth become white again, you ask your dentist what the best product for you.
A dentist will recommend you only the best, so you need to listen to him first. 
There are many products in stores that you can choose from for your teeth.
Some of them may be very harmful if your teeth are sensitive.
So this is another reason why going to your dentist will result useful.
Remember, this product can be beneficial for anyone.
But it can have a different reaction on you, so do not take it as a joke.
Popular teeth whitening pens:
With so many teeth whitening pens on the market, it can be challenging to choose the right one for you. 
Here are some of the most popular for you to check out, but always remember to ask your dentist.
1) Whitening pen details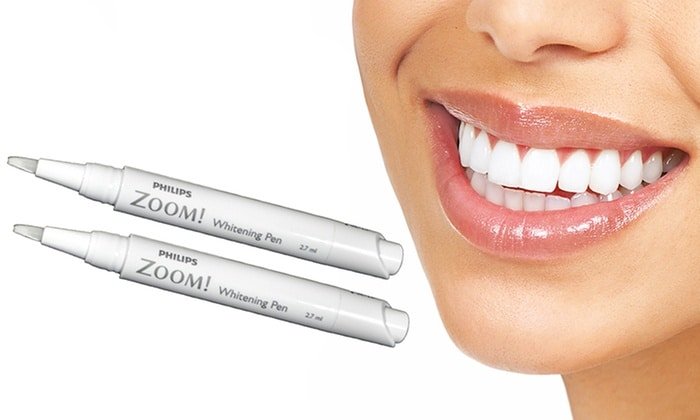 Product Features
  On-the-go whitening pen

  The soft tip evenly coats the surfaces of teeth and allows you to get the whitening serum between teeth and in hard-to-reach places, for an all-over bright, outstanding smile.

  It allows you to whiten your teeth comfortably and discreetly, without messy and time-consuming strips or trays.

  Results show up in as little as one day.
How to Use
 Twist the dial on the bottom of the pre-filled pen to release the whitening gel. 

 With a vertical up-and-down motion, apply a thin layer to all visible surfaces of the teeth, focusing on areas with heavier stains, and away from the gum line.

 Do not eat, drink, or rinse for 20 minutes after applying. Be sure to replace the pen cap, to keep the serum from drying out.

 Brush it onto your teeth twice a day for seven days to whiten your teeth or use it once a day to maintain the results achieved with any other smile whitening formulas.
2) Snow Teeth Whitening Pen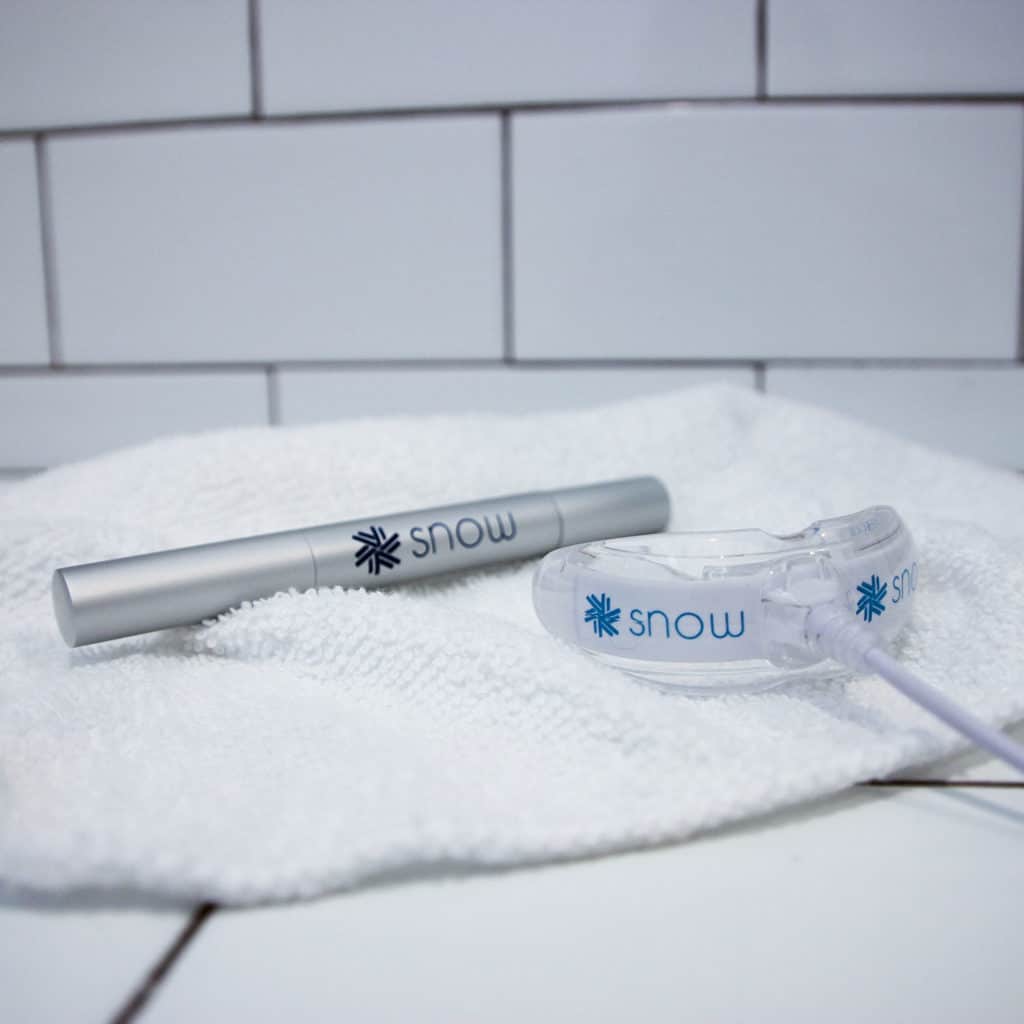 Product Features
 Dentists consider whitening pens as dentist-level whitening at a smaller cost.

 They perform better than strips.

 Visible results in 3 days.

 Safe to use while breast-feeding.

 Offers a 100% money-back guarantee if you don't get results.
How to Use
Brush your teeth and rinse.

Twist-up the wand and apply the gel to each tooth.

Once you apply it to your teeth, plug the LED light into your device.

Insert the mouthpiece, keep the light in for 10-30 minutes (time varies based on your desired whiteness).

After whitening for your desired length of time, unplug and remove the light from your mouth. Rinse both the LED light and your mouth.
3) AuraGlow Teeth Whitening Pen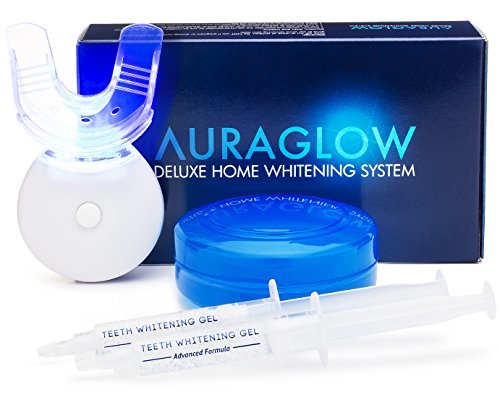 Product Features
 On-the-go whitening pen.

 It comes in a clear tube so you can see how much gel you have left.

 The gel does not leak out of the tube.

 Affordable.

 Effectiveness.
How to Use
Remove cap and twist until gel appears on the brush.

Brush a small amount of the product onto each tooth.

Keep teeth exposed for at least 1 minute to allow the product to dry.

Wait until the product dissolves away over time, so there is no need to be removed.
Aside from all these brands, you may be able to find many more, so you must check them with your dental hygienist to use the best product that suits your necessities. 
The care of your teeth can never be a joke, there are different products, and some of them may be very harmful to you and your teeth. It is essential to ask your dentist.
Over the years, the care of our teeth has become popular not only because of appearance or beauty, but it is now a necessity. 
As well as our body and other parts of our system, our mouth and teeth need special treatment, and it can only happen with a special visit with a professional and or an expert.
A lot of products are available for our teeth's care, but some of them may not work as mentioned. 
Feel free to ask your dentist any questions or doubts you may have about your teeth and their attention. It is vital that you listen to what they recommend and also follow the instructions given to get the desired results.
 Remember to give proper care to your teeth so you can be ready for any picture or special event you might have right around the corner.
It is not hard to get the perfect smile, do not lose time, ask your dental hygienist, and find out what is the best product on the market to help your teeth transform into shiny white pearls. 
If you still have any questions, you can also contact us; our professional team will be happy to help you!