Teeth Stuff You Won't Believe Exists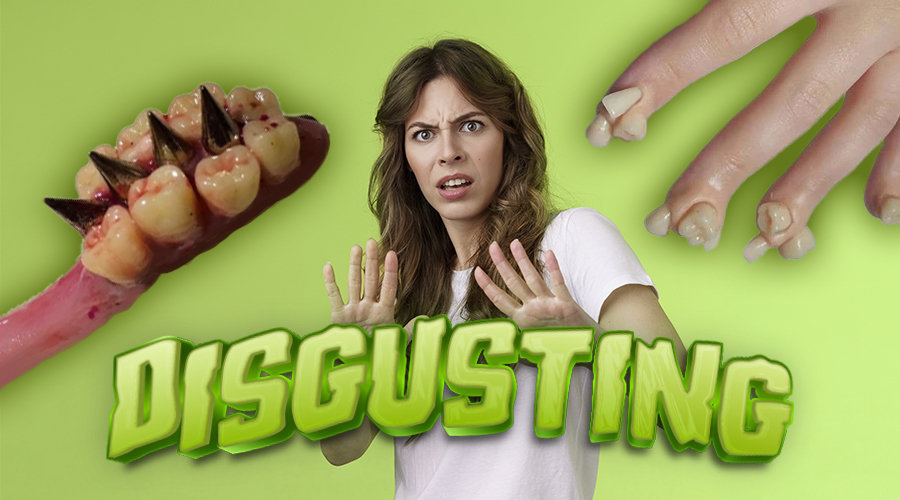 Today I'm here to bring you the daily dose of weird stuff you didn't ask for. Going online, you can find endless interesting things, and one of them is things made out of teeth.
By the time you finish reading this article, you'll probably say, "thanks, I hate it." And I can't blame you.
Teeth have something to them that makes them kind of unsettling already, and seeing them in places other than your mouth can make you cringe a little bit.
Or who knows? Maybe you get new ideas for fashion accessories and find yourself a new obsession.
Take a look:
Teeth Keyboard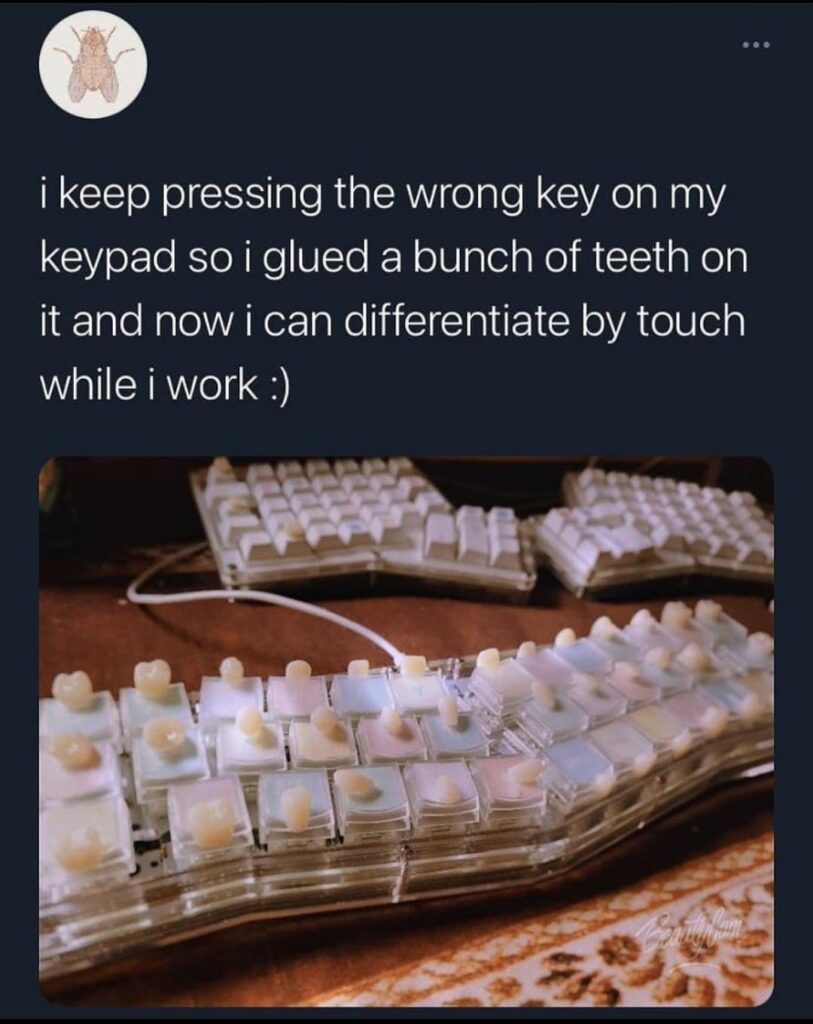 Revolutionary? or disturbing? I'll let you decide. But being quite honest, from all the things made out of teeth in this article, this one seems like a practical hack. It might help you type correctly.
But you should only use it, of course, if you do it a lot because then you'll probably have a better explanation when someone asks you about it.
If not, prepare to explain why you have teeth glued to your computer keyboard for no apparent reason.
Acrylic Nails Teeth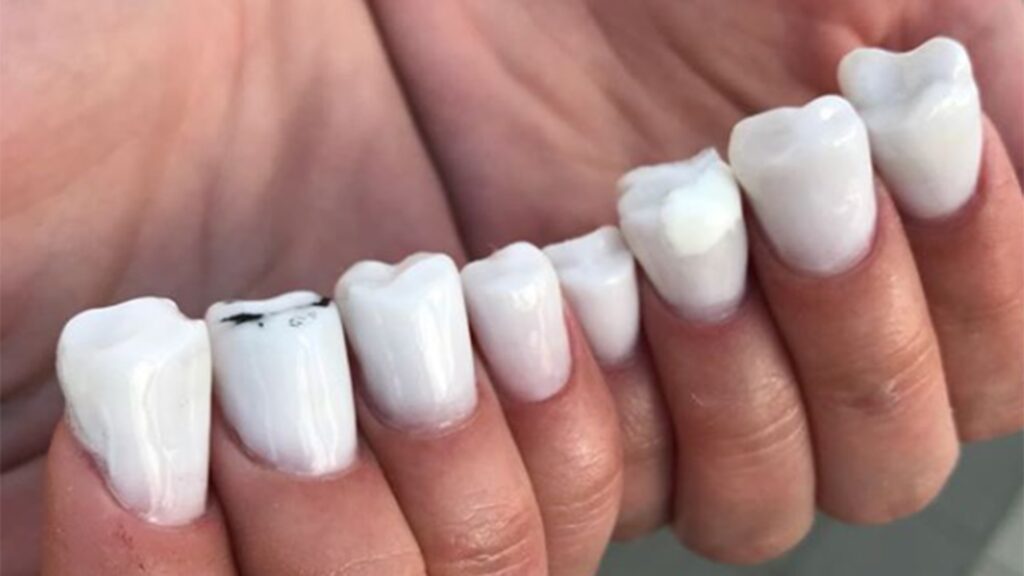 Yes. With cavities and all. It just can't get more realistic than that, isn't it? A nail artist from Russia is responsible for this interestingly weird creation.
You'll find her on Instagram as Nail Sunny, and it's precisely on that platform where her work of art went viral. Don't get me wrong. I'm pretty sure there is an even more bizarre nail art somewhere out there, but this one is especially uncomfortable.
As a tip, don't even try to google nail art images. If this one weirds you out, you're not prepared for its variations.
Teeth Bracelet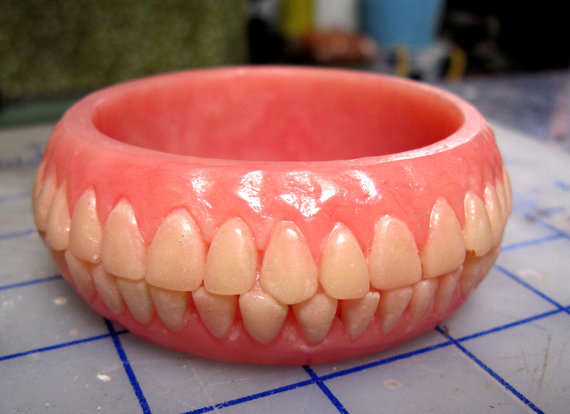 I challenge you to put together an outfit that goes with this bracelet. I'm not sure who created this one, but they have a bright future as a cosmetic dentist. It almost looks like a real denture you would use as tooth replacement.
Teeth Comb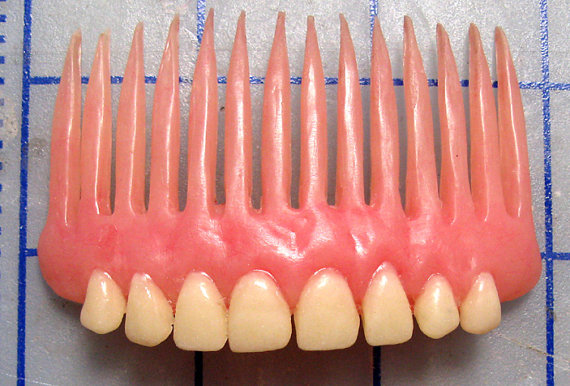 Good news! This one is probably still on sale. You might be able to get your hands on what might be a limited edition of combs with the shape of teeth.
Fun fact is that the previous bracelet and this comb were made by the same person. And since by now you're probably wondering who that could be, I'll tell you what I know.
They go by the name of Mr.Basic and sell their stuff on ConcaveOblivion on Etsy, a wonderful website where you can find a good variety of stuff that we'll talk about on another occasion.
Teeth Shoes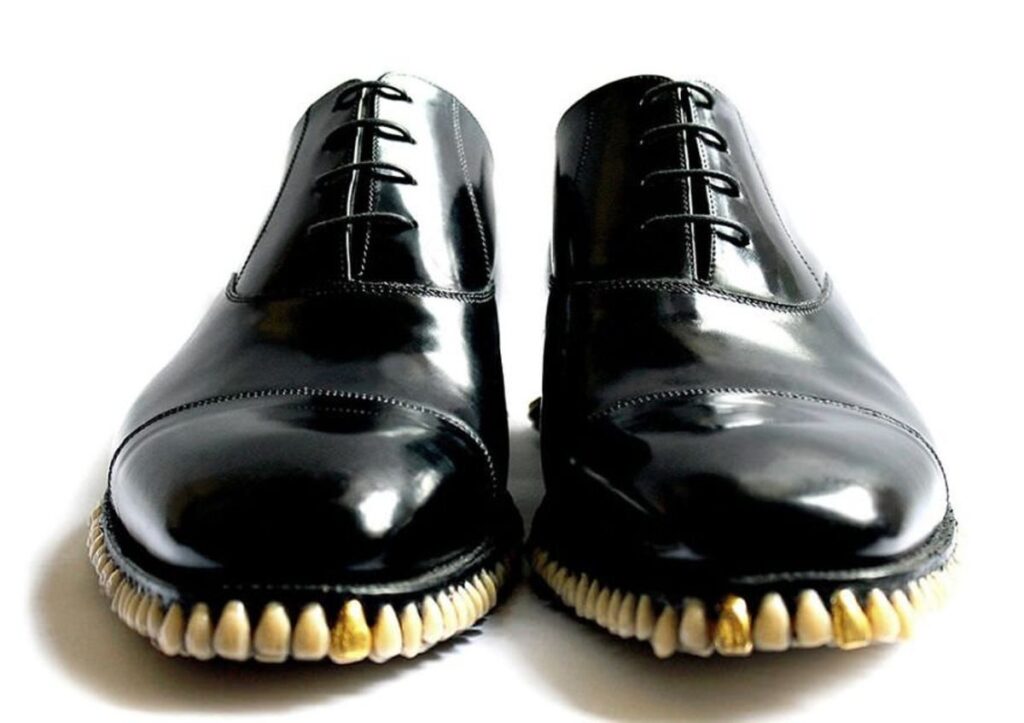 I have one simple question, and that is: why?
Then again, these artists are very good at replicating teeth. Just imagine the sensation of putting your teeth shoes and feeling that shoe sole touch the floor. Hopefully, they're resistant enough to dance or even walk.
But think about it, wouldn't you become the moment as soon as you step into any place? As Carine Roitfeld once said: "fashion is not about clothes, it is about a look."
Denture Ice Tray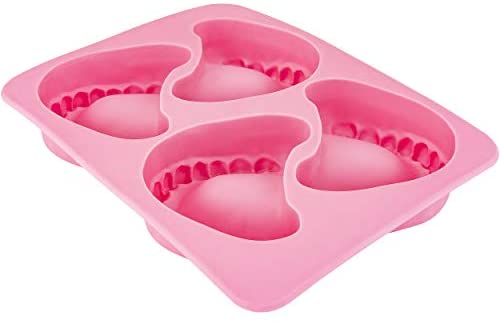 One word: fancy. But really, this is one fun way to host a party and amaze your guests with your denture ice cubes. I stand behind this thing made out of teeth. It has a seal of approval. Imagine the possibilities on Halloween!
Or on a date. That'll be a great topic of conversation.
I'd like to know your opinion on these products, so don't forget to let us know in the comments and follow us on social media for more content you'll enjoy.
Remember, we also have lots to offer you to get your dental health in shape and get the smile you want without hurting your finances. Contact us and get to discover a whole new experience in dental care!