Recover Your Natural Teeth with an Effective Treatment
Root canal treatment is an often straightforward procedure to relieve dental pain and save your teeth.
Patients typically need a root canal when there is inflammation or infection in the roots of a tooth.
Despite popular beliefs, this procedure isn't painful or difficult since the patient is given a local anesthetic before numbing the area.
When the tooth heals, it becomes re-established with either a dental crown or filling, depending on how much further the infection went.
The tooth will keep on functioning as your natural tooth would.
You need but a single visit to the dentist's office for a root canal treatment.
However, you might require more visits depending on the complexity and how far the infection has gone.
  What is a Root Canal?
A root canal consists of performing pulp therapy, which involves removing the tissue from the tooth to kill it. Determining if a root canal is right for you is only possible after a thorough evaluation from our Mexican dentist.
Our specialist will take an x-ray of our dental technology of your affected area to reveal any bone infection.
The contaminated pulp becomes expelled from the tooth, cleaning and sterilizing the internal parts of it with antiseptic and antibacterial solutions with utmost precision.
Then, they're filled and fixed with a rubber-like material. It is essential to seal the canals to keep bacteria from contaminating said territory again.
Remember, time is of the essence when it comes to getting a Root Canal. The longer you wait, the harder it becomes to repair existing damage.
Top 4 Benefits of Getting a Root Canal Therapy
Let's face it: root canals have a bad reputation.
According to a 2014 report by the AAE, 54% of people surveyed said: "root canals make them apprehensive,"
60% of patients fear this treatment. Getting a root canal has many benefits, especially when done painlessly:
Simple, quick, and painless.
Get rid of your toothache.
Can save a diseased tooth from extraction.
Can save a diseased tooth from extraction.
Remember, living with an infected tooth can be injurious to your general and oral health. Don't wait to the last minute!
TOOTH EXTRACTION VS ROOT CANAL COMPARISON
| | Tooth Extraction | Root Canal |
| --- | --- | --- |
| Aim | Remove Tooth | Save Tooth |
| Invasive | 5/5 | 3/5 |
| Same Day | Yes | Yes |
| Problems | Bite and Gaps | Discoloration |
| Pain | No | No |
| Metal | No | No |
| Oral Hygiene | Normal | Normal |
| Implant | Yes | No |
*This comparision is between a bridge and a single implant with crown.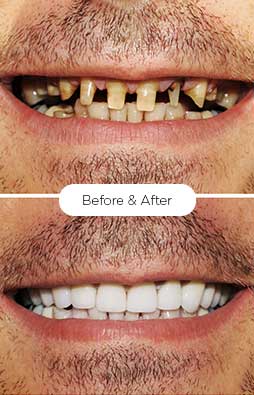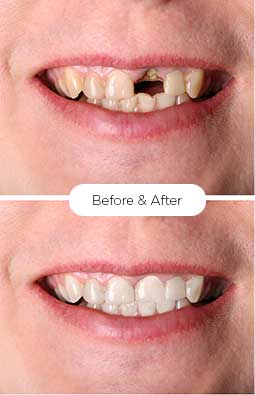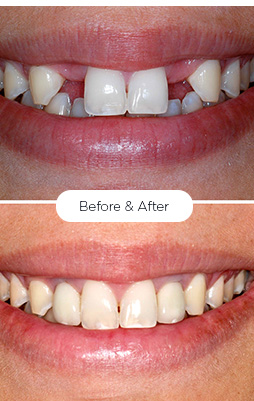 What Is The Process Of Getting A Root Canal in Tijuana?
Root canals have three steps to be covered.
The root canal surgery happens in the first one, and it is performed by our specialist in endodontic treatments.
On the second step, a general doctor takes action to build up a post to which the crown will be attached.
For the final step, the tooth is ready to have a crown on it or to depend on the case; a simple tooth filling can be executed.
However, removing the tooth isn't usually recommended as it's better to keep as many of your natural teeth as possible.
After the bacteria have been removed, the root canal will be filled and the tooth sealed with a filling or crown.
9 out of 10 cases a tooth can survive for up to 10 years after root canal treatment.
How much will the Root Canal Procedure Cost in Tijuana?
The average prices for root canals in the United States range from $2000 to $2500.
Prices vary depending on different factors, such as the number of canals in the tooth, location of the tooth and the experience of the dental professional.
Here at Trust Dental Care, you can expect to pay 75% less for an excellent service at the hands of team.
Over two decades of expertise in dentistry, technology and quality service makes our dental office the best options.
Every cases is unique, please, our friendly team is here to help you out in any doubt that you may have.



Real Reviews from Our
Satisfied Patients
We encourage you to see for yourself the countless of happy
reviews that have placed their trust on us so you too can make
a smart decision today!

This dental care, staff and Dr's are more than excellent. Very caring, kind, and just wonderful. I had done 2 root canals with crowns and 7 implants.


The service over there is excellent I got everything I needed on the same day , all the staff is very nice they speak perfect English plus I saved a lot of money.


Very professional and prices you can't beat. We have done crowns, root canals and fillings for the family. Thank you, I will come back!

What is the Recovery Process After a Root Canal?
It's important to look after your teeth when recovering from root canal treatment.
You should avoid biting on hard foods until all of your treatment is complete. After your final treatment, your restored tooth shouldn't be painful, although it may feel sensitive for a few days.
Over-the-counter painkillers, such as paracetamol or ibuprofen, can be used to relieve any discomfort.
Return to your dentist if you continue to experience pain or swelling after using painkillers.
In most cases, it's possible to prevent the need for further root canal by:
Maintaining good oral hygiene.
Not consuming too much sugary food.
Giving up smoking if you smoke.
Why Does the Pulp Need to Be Removed?
When the pulp is damaged, it breaks down, and bacteria begin to multiply within the pulp chamber.
The bacteria and other dying pulp remnants can cause an infection or abscessed tooth.
An abscess is a pus-filled pocket that forms at the end of a tooth's root. In addition to an abscess, an infection in the root canal of a tooth can cause:
Swelling that may spread to other areas of the face, neck, or head
Bone loss around the tip of the root
Drainage problems are extending outward from the root.
A hole can occur through the side of the tooth, with drainage into the gums or through the cheek into the skin.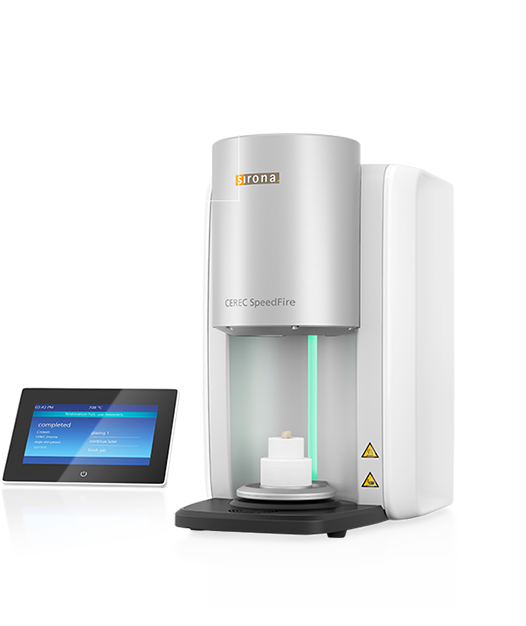 Will I Feel Pain During or After the Root Canal Procedure?
New techniques have greatly reduced the time needed to perform a root canal, and also greatly limited the potential for discomfort.
The average time needed to complete a root canal varies but is usually between 30 and 60 minutes.
You might be wondering, "How is this possible?" The answer is that new technology makes it possible.
Other advances in how the tooth roots are shaped and filled greatly increase the speed and accuracy of the root canal procedure.
So much for the speed, what about the pain? You will be relieved to know that in the vast majority of cases, a root canal can be completed painlessly.
Address
Blvd. General Rodolfo Sánchez
Taboada 929, Zona Rio, Tijuana.
Opening Hours
Monday: 9:00 am – 6:00 pm
Tuesday: 9:00 am – 6:00 pm
Wednesday: 9:00 am – 6:00 pm
Thrusday: 9:00 am – 6:00 pm
Friday: 9:00 am – 6:00 pm
Saturday: 9:00 am – 2:00 pm
Sunday: Closed
Email
info@trustdentalcare.com
Phone
(844) 848 7878
Latest News & Articles Regarding Your Oral Health
Take some time to read the latest news and articles regarding your oral health. This includes helpful tips on how to improve your dental health and articles regarding innovations in the dental world.
In the meantime, we also included some tips to make your dental tourism trip much easier and comfortable.
Finally, we also include some interesting reads for a better understanding of the medical dental field. At Trust Dental Care we care about you, but most of all, we value your trust.