The ADA has a published fact sheet summarizing oral health status among adults in Nevada.

Thirty percent of low-income people in the Silver State reported difficulty with finding a dentist.

Twenty-three percent of adults from all economic backgrounds in Nevada experience dental anxiety.

Dentistry is more available for those with higher wages, but 20 percent still become anxious during procedures.
Nevada Dental Statistics
As the 7th largest state in the country, Nevada is a tourist destination where its libertarian laws allow for gamblers to populate its streets at all hours, but there's no riskier gamble than finding a dentist in the Silver State. The American Dental Association (ADA) has a published fact sheet on their website summarizing self-reported oral health status among adults in Nevada. Although the research and findings are from 2015, they still give the reader a pretty detailed view of the dental attitude which currently exists in Nevada. Divided into three income levels – low income, medium income, and high income – the ADA provide extensive knowledge of dental care utilization in Nevada through this highly innovative household survey.
Las Vegas has cemented itself as the Hollywood of Nevada. Perfect smiles, suits, heels and dresses are bountiful on the strip of Sin City. Despite the glamor, vanity, and cash flow in Nevada, at least one in four adults have reported that they avoid smiling due to feeling embarrassed of their teeth's poor condition. Low-income adults are more likely to report oral problems, with the most common health issue being a bothering pain in the mouth. Usually associated with exposed nerve endings caused by unkept and untreated cavities, pain in the mouth is unfortunately not enough to convince adults that regular visits to the dentist are vital for one's health. 

About 96 percent of adults in Nevada value oral health and 84 percent agree that the dentist needs to be a twice a year event. Another 93 percent agree that regular visits to the dentist are necessary to maintain good health and at least 82 percent believe that straight teeth with a bright smile help us move forward in life. So then, why is it that most adults in Nevada, and the United States as a whole for that matter, still neglect their teeth? The American Dental Association highlight a few reason that may answer this question: cost, fear, inconvenient time, trouble finding dentist, inconvenient location, no perceived need, etcetera.
Statistics for Low-Income Adults' Usage of Dentistry in Nevada
1) In 2015, 13 percent of low-income adults claimed their mouth and teeth were in bad condition. It might seem like 13 percent is not much to worry about but with a rising population currently surpassing three million inhabitants, we can begin to understand how many people in Nevada suffer from oral health problems on a daily basis.
2) Feeling self-conscious can affect one's life more than we might think. Some insecurities are easier to hide than others, and smiling is not one of them. About 37 percent of low-income adults avoid smiling due to feeling self-conscious about their teeth. The number is substantially larger than those who reported having bad teeth, proving that there's always some room for improvement when it comes to our smiles.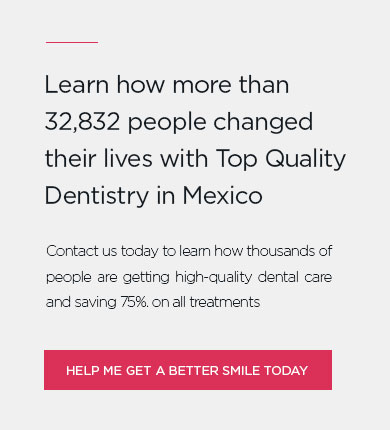 3) We are social creatures by nature, so avoiding social interactions for reasons such as poor oral health is a bit on the depressing side, yet 23 percent of Nevada adults from low-income backgrounds reported reduced participation in social activities thanks to the poor condition of their teeth.
4) The worst things we can do as humans are related to self-sabotage. Setting yourself up for failure will more often than not result in, well, failure. This kind of mentality has driven nearly 75 percent of adults in Nevada to believe that losing teeth as we age is inevitable. Nothing can be farther from the truth, and although expensive treatment is not an option for everybody, other alternatives do exist.
5) Up to 30 percent of low-income people in the Silver State reported having difficulty with finding a dentist. This reason may seem like a poor excuse, but it's, in fact, the leading factor for why people who can afford dentistry still neglect their teeth. Patients must be able to trust in their dentist wholeheartedly, and it can be difficult to place your trust in someone you don't know.
Statistics for Middle-Income Adults' Usage of Dentistry in Nevada
1) Like their lower-income counterpart, middle-income adults feel embarrassment due to the condition of their mouth and teeth. Nineteen percent of middle-income adults live with insecurities of their mouths, teeth, and smiles. Again, just to let the numbers speak for themselves, that's about hundreds of thousands of adults who feel the same way in the state of Nevada.
2) Surprisingly enough, at 67 percent, more middle-income adults cited the cost of dental procedures as the leading contributor for not visiting the dentist than low-income adults. Dental tourism has opened the doors for such families to receive proper treatment at a fraction of the cost, vacations included.
3) Fear of the dentist is one of the most common reasons among all ages and social classes for avoiding regular dental treatment. Sixteen percent of middle-income adults neglect oral health due to fear of pain. This statistic goes hand-in-hand with the fact that 23 percent of adults from all economic backgrounds in Nevada experience anxiety thanks to poor mouth conditions.
4) Perhaps the worst thing about having broken teeth, tooth pain or any other oral issue is not being able to eat comfortably. Trouble chewing or biting is a problem among 28 percent of middle-income adults in Nevada. The solution is just a drive away for pennies on the dollar of what United States dentistry would charge.
5) Despite constant shooting pain, discomfort, and other feelings that come with poor oral maintenance, less than three percent of middle-income adults in Nevada are willing to miss work for dental treatment. Workers would rather control the surface pain with painkillers than to attack the root of the problem.
Statistics for High-Income Adults' Usage of Dentistry in Nevada
1) Many might believe that money is the only barrier to overcome when it comes to dentistry. This belief, however, can be debunked when we look at the statistic stating that 23 percent of high-income adults living in Nevada experience tooth pain due to lack of treatment. Like other social classes, high-income earners would also rather spend their money on something else besides their teeth.
2) Despite a significant drop in percentage compared to those with low wages, 55 percent of high-income adults in Nevada still believe they'll lose any number of teeth at one point in their life. This belief stems from the fact that they are already suffering from pain and discomfort, predisposing themselves to an inconvenient destiny.  
3) Fear can push us to overcome obstacles or leave us immobile, unable to achieve basic needs. Dental technology has grown exponentially in recent years with pain relief being one of the goals in mind. Pain is more often than not the only reason why people fear the dentist and 22 percent of high-income adults in Nevada cite fear as a reason not to visit the dentist.
4) Twenty percent of high-income earners living in Nevada provided "no perceived need" as a reason why they don't visit the dentist. Any dental professional in their right mind would beg to differ with this 20 percent since regular checkups and cleanings are always necessary to maintain a healthy smile.

5) Dental treatments might be more readily available for those with higher wages, but 20 percent still become increasingly anxious during procedures. Fear, anxiety and overall uneasiness of the dentist is more common than we might believe. Many dental professionals, however, have started taking measures to ease the anxiety that patients feel. Controlled breathing exercises are among the most common measures to relieve a patient from any anxiety they might be feeling while laying back in the dental chair.
REASONS WHY PEOPLE HAVEN'T VISITED A DENTIST IN A YEAR (NEVADA)
1) Cost – 57 percent
2) Fear – 20 percent
3) Trouble finding dentist – 15 percent
4) Inconvenient time or location – 11 percent
5) No perceived need – 9 percent
6) No original teeth – 7 percent
7) No reason – 7 percent
8) Other – 11 percent
It's no secret that dental costs in the United States are soaring, being the number one reason why Americans neglect oral health. Dental tourism, however, has provided an affordable solution to dental needs for all Americans of all social and economic backgrounds. Due to its proximity to the United States, Tijuana, Mexico has become the perfect destination for quality dentistry at the lowest rates possible. Once all misconceptions and taboos of traveling to Tijuana fade with the wind, one can begin to realize the benefits of going south for oral care.
The most cost-efficient means of travel from Nevada to Tijuana is by car. Depending on which part of the state the patient is in, time varies, but just to set an example, the trip down the I-15 S from Las Vegas to Tijuana is about six hours. A road trip is always fun, but if time is a concern, a direct flight from Sin City to San Diego might be a better bet. Round-trip tickets from Las Vegas to San Diego with a four-day travel span runs around $100 USD. Once the patient arrives at the San Diego airport, Trust Dental Care's shuttle service meets you there and takes care of the rest. This pick-up service removes all the guesswork that comes with entering a foreign country alone and at no extra cost. Trust Dental Care also helps patients book the best hotels at low prices and then drops them back off at the airport following the procedure.
If traveling to Tijuana for affordable and high-quality dental work seems appealing to you, feel free to send Trust Dental Care your information for a free quote. If it still seems like a far-fetched idea, please do send in any questions or concerns you still might have. Now if you decide to stay in the states for dental care, just make sure to find a dentist that doesn't sacrifice quality for a low price. Remember that Tijuana's prices are only lower due to the cheaper real estate and labor costs, but Mexican dentists still have the same education as any American. Time is of the essence when it comes to your oral health so stop putting it off and call now!