The ADA reported that 54 percent of adults in Nebraska are unable to pay for oral care.

Will prices decrease due to a larger availability of oral care professionals?

Tijuana trumps Nebraska in price comparison, especially when it comes to dental implants.
UNMC College of Dentistry Gets $4 Million
The state of Nebraska is currently suffering from a shortage of dentists. Medical students have begun reconsidering the dental field due to increasing tuition costs and decreasing business opportunities.
Other parts of the United States are going through the same dilemma, especially since insurance companies rarely cover major dental procedures in full, and patients cannot afford the expensive treatments.
When an insurance company is willing to help with something such as a dental implant, it's usually only at 50 percent or less, and many can't even afford that.
The American Dental Association (ADA) reported in 2015 that 54 percent of adults in Nebraska are unable to pay for oral care.
Those who can afford the exorbitant prices avoid the dentist due to fear (31 percent of adults in NE) or cite not being able to find a dentist (8 percent) as the reason for not visiting a dental office in years.
The Nebraska Oral Health Training & Services Fund is trying to combat this issue in their state by aiding the University of Nebraska Medical Center College of Dentistry with a ten-year contract worth four million dollars.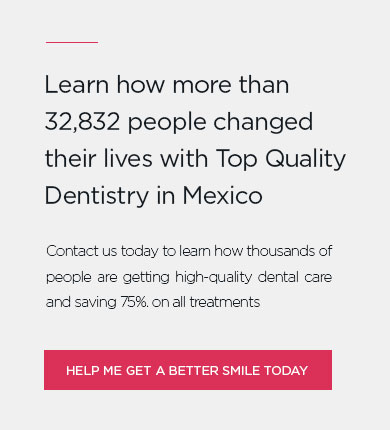 According to Dr. Janet Guthmiller, dean of the UNMC College of Dentistry and contract investigator, the funding will serve to provide scholarships for rural graduates and will see an increase in patient services, access, and telehealth.
UNMC graduates of dentistry will be eligible for scholarships to lower dental college costs as long as they're willing to practice for a minimum of five years in areas with a shortage of dentists.
Some UNMC alumni of dentistry might even cut the full price of dental college if they commit to the conditions. Part of the work will be patient consultations, education programming, telehealth training and new technology use offered by UNMC's Center for Advanced Interprofessional Learning.
This contract, of course, is still merely a vision with a plan placed into action. Indeed it is an excellent incentive to drive students to the field of dentistry, but how will patients be positively affected by this?
Will prices decrease due to a larger availability of oral care professionals? Whatever the case may be, the fact of the matter still lies in rising prices for dental treatments. Rising dental prices is not exclusive to the United States.
Canada and the United Kingdom have seen dental prices increment as well, and in parallel, dental tourism is becoming increasingly more popular.
So, would more dentists within an area help patients spend less money for the same quality treatment?
At this point, lower prices seem unattainable in the U.S. but here's to hoping! For now, let's look at what's making dental tourism boom like never before.
With the risk of sounding redundant, dental tourism is when a patient travels outside their country to receive dental treatment in a foreign country at a fraction of the price.
Dental specialists in most countries, especially those where dental tourism is on the rise, have the same tools and training as American, Canadian, or Brittish dental surgeons.
The reason prices are much lower in other countries is simple and mentioned above: high college tuition. Dental surgeons in America leave college with a mountain of debt, unable to charge reasonable prices for necessary dental treatments. Patients avoid the dentist because they can't afford it and dentists can often go out of business, creating a never-ending vicious cycle.
One in five adults in the state of Nebraska avoids smiling due to feeling embarrassed by their teeth's poor conditions, and 18 percent have anxiety because of this.
Unaware that a cost-efficient solution is a flight away, most people will have to tolerate unbearable pain for as long as they live. Dental tourism is a great alternative to local dental work anywhere in the United States.
India, Thailand, and Hungary are a few options, but the most economical and popular among Americans for the last four decades is Tijuana, Mexico.
Up until about ten years ago, Tijuana was a destination for Americans looking to drink cheap, sightsee, and have a Mexican brunch on Sunday.
The border city fell victim to a wave of crime back then, and Western media has yet to let Tijuana live it down. Young, vibrant people have reconstructed the city from the ground up, making it what it always was meant to be: a party paradise.
After its reconstructive facelift, medical tourism began to climb back up as a major selling point for visiting Tijuana. TJ is now known as the most popular destination for dental procedures due to complying with American health laws.
Besides having the best-trained dentists in Mexico, Tijuana's proximity to the states makes it more accessible to American tourists than any other dental tourism destination in the world.

Tijuana trumps Nebraska in price comparison, especially when it comes to expensive procedures like dental implants.
Just to put it into perspective, a single dental implant in Omaha, Nebraska has an average cost of $6,500 USD. The same exact implant in Tijuana has a price tag of $1,500 USD.
The average price for a round-trip ticket from Omaha to San Diego is more or less $400 USD. Booking a hotel in Tijuana is far less expensive than any hotel in the United States, and amenities don't add up to over $50 USD for a three-day stay. Overall, a dental dental implant in Tijuana can save you over $4,000 USD.
Nebraska's minimum wage is $9 USD per hour and has one of the lowest, if not the lowest, unemployment rates in the country.
With a population of nearly 2 million people, it's ranked 43rd in densely populated states. It's difficult to comprehend why a shortage of dentists exists in such a large state with such few people.
Hopefully, the Nebraska Oral Health Training & Services Fund will fix the problem that exists in the midwestern state. Meanwhile, it seems like dental tourism might be the only answer for those Nebraskans looking to smile again without burning a hole in their pocket.