Our top technology allows for painless restoration of your smile.
What is Laser Dentistry in Mexico?
The branch of dentistry that offers treatment and solutions facilitated by a specialized laser.
Tijuana laser dentistry, has numerous applications and is perfect for periodontal procedures as well as restorative dentistry.
There are countless benefits of opting for laser dentistry in Tijuana treatments over conventional solutions. Perhaps the biggest advantage is the fact that Tijuana laser dentistry eliminates all chances of pain and discomfort that often become a source of stress and anxiety for patients during dental treatments.
It is common knowledge that most dental treatments involve some degree of pain, discomfort, pressure and of course, those dreaded anesthesia shots. Countless patients hesitate from visiting a Mexico dentist simply because the treatment may be painful and this delay causes further progression of dental disease/infections.
Benefits of Laser Dentistry in Mexico
Tijuana laser dentistry eliminates the need of using dental instruments and equipment.
Reduces any pain, vibration, discomfort or pressure
Reduces total chair time
100% safe and better results
They work perfectly for cosmetic modifications.
Now that you know the benefits, see how much you'll save!
Tijuana
Laser Dentistry
Procedure
FREE Shutttle Service
Laser Dentistry Price in Mexico
Save Time & Effort
Average prices for laser trayments in the United States are at about $1600. In some places, like Beverly Hills, they can reach $2000 or higher.
Said prices are only for placing the implants – additional costs for bone graft or sinus lifts are often required.
Prices for laser dental tratments in Tijuana may vary by location, and condition of the gum and teeth. It will also depend on the complexity of the case.
At Trust Dental Care, you will receive the best dental work in Mexico for 75 percent less than in the United States.
| Dental Treatment | Beverly Hills | USA |
| --- | --- | --- |
| Gum Contouring | $2000 | $1600 |
| Deep Gum Cleaning | $7575 | $2300 |
The only way to know for sure if you can benefit from laser dentistry is to schedule a consultation at Trust Dental Care.
Laser Dentistry Applications in Mexico
Due to its outstanding versatility and safe usage, the dental laser can be used to address some different dental problems including:
Removal of caries, preparation of cavities for filling and the reshaping of tooth (Ena meloplasty), all conventionally achieved with the help of a mechanical handpiece fitted with a bar.
Gingivoplasty, gingivectomy and the incision/excision of gingival (gums).
Performing incisional as well as excisional biopsies.
Crown lengthening and soft tissue removal.
Removal of fibromas in surgery.
Pulpotomy and pulpectomy.
Hemostasis
Cleaning and shaping of canals during root canal treatments
Removal of calculus and food debris in periodontal pockets
Why Choose Laser Dentistry in Tijuana?
The key to finding quality dental work in Mexico is to pick the best Mexico dentist. At Trust Dental Care, we have the best dentist in Mexico ready to take care of your oral health.
Dr. Aparicio Miranda focuses on providing painless procedures to all her patients. It is her goal to remove the taboo of being a dentist in Mexico and that all dental procedures are painful.
Don't wait any longer to take care of your oral health. Visit the best dentist in Mexico so she can save your smile!
Our Tecnology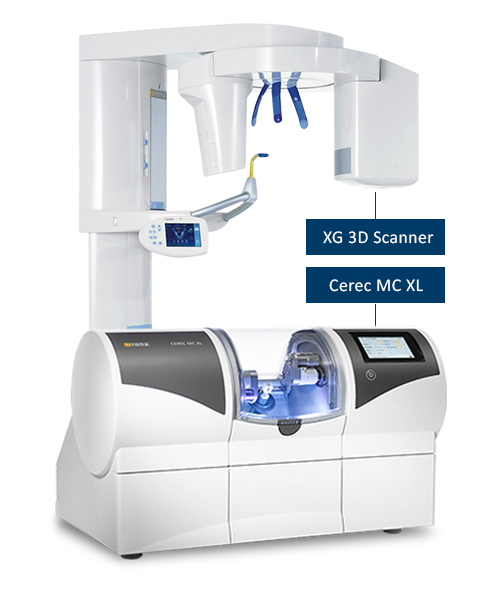 The only U.S. licensed female dentist in Mexico
Accredited Member
Dr. Cirenia Aparicio Miranda is a laser dentistry specialist with over 20 years of experience in the field.
She is the only U.S. licensed female dentist in all of Latin America and is a member of the American Academy of
Cosmetic Dentistry (AACD).
Latest Dental Information
The best knowledge regarding oral health