Finding a cosmetic dentist in Mexico isn't hard, but finding an experienced cosmetic dentist that you can trust makes a big difference! Traveling for dental tourism for the first time can bring a lot of concern, and sometimes it's because the right information has not been found. Well, from now on those worries can go away. Today, we share with you the most frequently asked questions about dentistry in Mexico that can be hard to answer when beginning research to look for the right dentist.
What makes Dentists in Mexico affordable?
This is a question that concerns many of our future patients because they think that affordable work means low quality work. Mexican Dentists tends to be inexpensive for many reasons: the government subsidizes many dentists' education, so this means dentists in Mexico don't need to charge as much because they don't graduate with huge student debts. Another reason is that there's also no high-priced mandatory malpractice insurance in Mexico as there is in the U.S.
Why do Mexico Dentists do Such Great Dental Work?
Dental tourism in Mexico is a big trend nowadays, and did you know that dental clinics in Mexico use state of the art technology and many dentists in Mexico are trained in top universities of the United States and are highly experienced in dentistry? Yes. The quality of dental work matches the US standards, and sometimes it's even better. Plus, the country's proximity and the available prices make everything easier.
Are Mexico's Dentists Experienced?
This is a very classic question that has become a myth among future dental tourists. We understand that one of the main concerns of people visiting Mexico for dental work is the experience of the dentists. Before choosing a clinic to visit, we recommend you to make an in-depth research, that way you'll be able to find the best dental clinics in town, which apparently will have experienced dentists.
In Tijuana, Mexico, Dr. Cirenia Aparicio Miranda is the only certified dentist by the ADA (American Dental Association) which means that she will meet the highest quality and safety standards. So if you're worried about the results of your dental work, there's no reason to worry. With over 20 years of experience in the field of dentistry, Dr. Aparicio Miranda has changed the lives of thousands through her benevolence and tender care.
Do Dental Procedures in Mexico Follow All the Right Standards?
This question concerns a lot of people when they're thinking about becoming a dental tourist. There's no reason why a clinic wouldn't follow the same standards as in the U.S. to perform a procedure.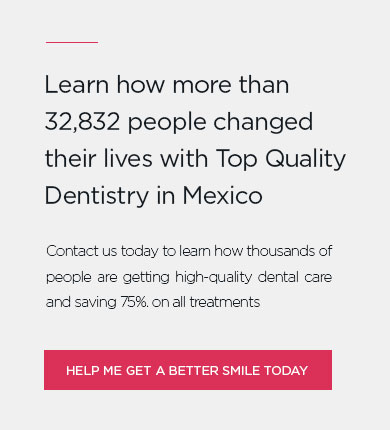 But if you want to ensure this yourself, you can always visit the Trust Dental Care Website to learn more. We will always answer your doubts and concerns. If you prefer, you can always call us at (844) 848 7878, where we will provide all the answers to any questions you may have. So don't hesitate and before you make a decision.
Am I Choosing a Recognized Medical Tourism Destination?
When traveling for medical tourism, you have plenty of options to visit. Only a few of them are entirely dedicated to medical tourists, so you should research which are the best medical tourism destinations in the country you'll visit, compare the information and then make a decision.
In Mexico, Tijuana is slowly becoming the capital of dental tourism of the world; this means that all the services are focused on offering a very good time to dental and medical tourists.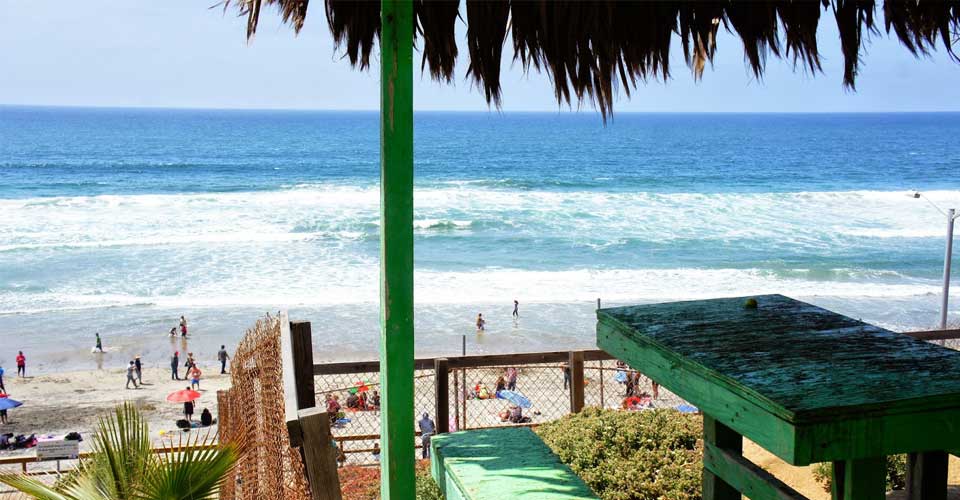 Is Tijuana, Mexico Safe?
Yes, Tijuana is a town is devoted to its visitors, you might be away from home, but you'll never feel like something is missing. Tijuana has become one of the cities you have to visit in 2017 according to The New York Times, and just like we said, tourists are coming here with the same purpose as you: have a very good time while improving their lifestyle.
Tijuana has grown thanks to the people who visit every day, and residents will make you feel like if you've never left home because everything you need will be at your disposal.
What Should I Expect from Dentistry in Tijuana, Mexico?
Dental clinics in Tijuana, Mexico have a broad range of dental procedures as the ones in the United States. These include everything, from veneers, dental implants, and dental crowns to dentures, and full mouth restoration. Mexico's dentists are highly skilled and aided by good technology.
Also, the city has changed a lot in recent years, becoming a cultural hotspot in northern Mexico. So while you're in town, take some time to visit this fantastic place and treat yourself with a nice cup of coffee, delicious Mexican food or a delicious craft beer. You'll go back home feeling like a new person!
If you decide to experience medical tourism and have a dental vacation, we invite you to visit our clinic. Trust Dental Care is the best dental clinic in Tijuana. We have the best equipment and specialists ready to attend all your dental needs. There are many advantages of coming to Mexico to receive dental treatments, and Trust Dental Care is your best option. Check our patients' reviews, our prices and make an informed comparison yourself.