While many people may know Mexico best for its beach destinations,it has much more to offer. Dental Tourism has become all the craze and Tijuana in Baja California has become the primary destination for all dental needs and also a little sightseeing. Gorgeous beaches in Baja California and the Pacific coast, are the gateway to all the things Mexico has to offer. you could spend months traveling Mexico and leave knowing there's still much more to see. And while there's a lot of information of what to do when coming to Mexico, there are other factors to take into consideration for your trip back home.
After you dental tourism adventure is over and you get ready to head home you might want to check your documents are in order to enter the US successfully.
If you try to cross the border without the appropriate documentation you may be referred for secondary screening at the port.  At that time, officers will evaluate whatever evidence you present proving who you are and your country of origin. They will also attempt to verify that information against available databases. Obviously, this will take considerably longer than a normal entry and there is no assurance that you will be allowed to proceed into the country.  However, you can be admitted to either country without the preferred documentation at the discretion of the border officials.
Be careful about misrepresenting something regarding admissibility.  Both countries track every border crossing event and you will most likely be banned from future crossings if you are caught lying.
Border Crossing into the United States
There are two governmental bodies overseeing non-citizen presence on U.S. soil: the Department of Homeland Security (DHS) and U.S. Customs and Border Protection (CBP). The DHS manages the paperwork for those foreign citizens who want to come legally to the U.S. for an extended period of time either temporarily or permanently. The CBP is the organization that secures the 328 ports of entry throughout the United States and can provide information on U.S. border crossings.
Get a U.S. Passport Card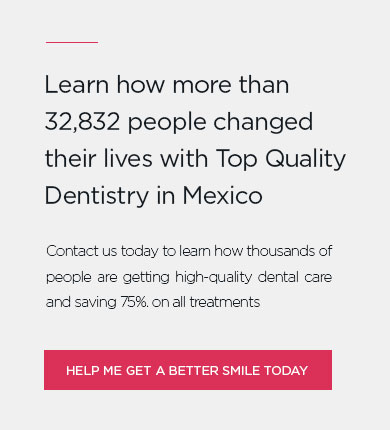 A Passport Card is different than a Passport Book, and if you have one, you won't need the other. The card, is an official US photo I.D., issued by the US government, at the same place you would get a US Passport book. It is the same size as a driver's license, and costs only $40. You can get it in about 3 weeks. The main reason for using the card is, by having one; you are allowed to use the "Ready Lane". It has a separate gate, and is a much faster line. It can save you a couple of hours wait, at peak times. The Passport Card has a RFID chip, (radio frequency identification). It allows the US Customs to scan the card, before you get to the Customs agent. (A passport book does not have the chip, so if you only have a passport book, you cannot use the Ready Lane.) Because an I.D. with an RFID chip allows you to be prescreened, they created the Ready Lane to speed up the process of re-entry into the US. If you have a passport card, or an enhanced driver's license, you do not have to stand in the regular line. You can walk past everyone, and walk right up to the Ready Lane gate, and show your Passport Card. The wait in the Ready Lane is usually under 45 minutes.
Requirements to Enter the U.S.
There are different requirements for entering the country depending upon a person's immigration status or their country of origin. Some of these requirements are detailed below:
Lawful permanent residents of the United States (green card holders) must present their passports for entry into the U.S. by air but only have to present their permanent resident card for land and sea border crossings.

Canadian citizens generally need only their passports to cross into the U.S. However, border crossings between the countries are monitored, and presentation of further documentation may be necessary if the Canadian citizen visits the U.S. often, such as when the Canadian works in the United States.

Mexican citizens must present their passport and nonimmigrant visa or a pre-approved border crossing card at the nearest port of entry in the U.S. Mexican citizens crossing borders to work in the U.S. must also present their NAFTA documentation.

Citizens of any other countries must present their passports when entering. Certain countries not included in the Visa Waiver Program must check with the CBP for the requirements pertaining to their country of origin.

Those holding visas that permit them to be in the U.S. for an extended period of time should review the border crossing requirements on the CBP website.
Clearing CBP
Travelers into the United States, regardless of their citizenship, must complete a declaration form (6059B). This form tells the customs agents who you are, who you are with and what items you are bringing into the country with you. It is prohibited to bring agricultural products from other countries into the U.S., and any items, agricultural or otherwise, are required to be included on the declaration form. A separate form must be completed for currency totaling $10,000 or more per party.
Additional Border Entry Info
The CBP also alerts travelers as to any safety advisories and the wait times they may encounter at airports and both northern and southern borders. These wait times can be reduced by having all your documents in order before departing for the U.S.
If you are planning a US border crossing but think you will need more documentation than what is generally required, you should contact an immigration attorney for assistance.
Use The Medical Fast Lane
The Medical Fast Lane or Fast Pass is a special lane that not many people know about. Yes it does and most of the time it works great! There are still a good number of hotels who offer it (with guidelines). There's a special entrance to the Fast Pass Lane that will help you cut the time you spend driving back to the U.S.
If you haven't heard of the Fast Pass, below we offer all the information we know about it.
What is the Fast Pass Lane?
The Fast Pass Lane, officially called FastLane, is a designated lane for tourists (vacationers, business people and medical tourism) who have visited certain establishments in Baja. The Fast Pass Lane is open at the Tijuana/San Ysidro border crossing. It differs from the SENTRI Lane. A Fast Pass is a single-use pass that gives you access to a special lane designated for tourists.
This lane does not have any affiliation with U.S. authorities and you will still need to present the necessary documentation to U.S. border officials. The Fast Pass Lane is also known as the Medical Lane and many medical offices in Tijuana and beyond offer it. The Fast Pass program is run by the Ayuntamiento de Tijuana.
The lane is open daily from 8am to 10pm. At the moment, only the San Ysidro border crossing has a Fast Pass Lane at this time. The pass is generally free once you have met the requirements. It is similar to the SENTRI in that you may cross the border faster, however there is no background check and the pass is only good for one crossing.
Who is eligible for a Fast Pass?
Tourists who patronize certain hotels and medical offices in the Fast Pass program.

The vehicle must have U.S., Canadian, etc. license plates (Mexican plated vehicles are not eligible).

Motorcycles and vehicles with trailers are not eligible.
How much time can I save by using the Fast Pass Lane?
This lane will significantly reduce your wait time to get back into the U.S. Reports say the wait on average is 30 minutes or so. 15 minute waits or less are not unusual. Of course it depends upon the time of day and the day you travel. Sometimes the Fast Pass Lane is faster than the SENTRI.
How can I get a Fast Past?
If you're getting dental treatment with us, we can directly give you the pass to avoid a long waiting time upon you return, or if you can always visit the Ayuntamiento de Tijuana's official website to learn how you can get the pass. Click here for more information.
Take Alternative transportation
For those who don't want to drive across, one option is to take a bus or van to ride back into the US. The cost is about $10 each. It may not save you a lot of time, but at least you can sit, rather than stand in line. In case you're going to the San Diego airport, we can drive you across the border as long as you carry your passport** with you.
** Please note: An expired US Passport is still an acceptable form of I.D. for US Customs. It still proves you are a US Citizen, or have legal status, and it is still registered in the National Data base. An Expired U.S. Passport is much better than a driver's license. You will only need it to show US Customs, as Mexico Customs does not require a passport to enter a Mexico border crossing.