Dentists in Tijuana; Are They Still Opening Their Doors During COVID-19?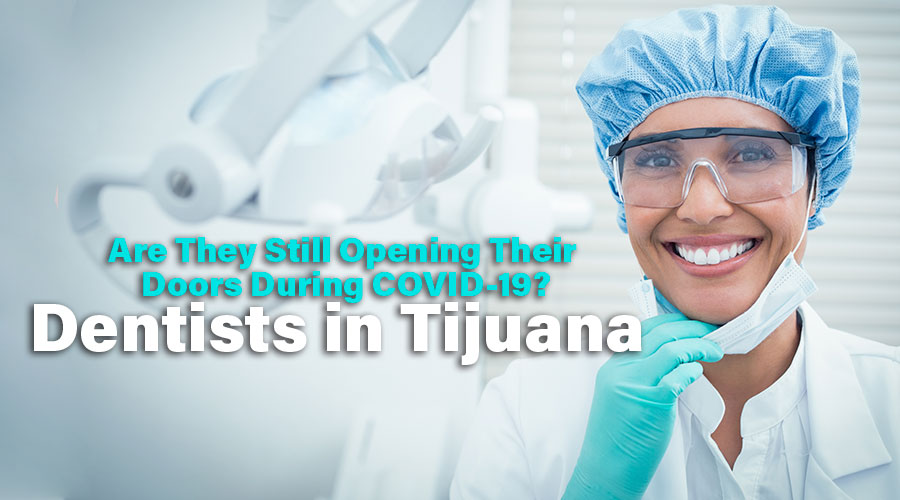 Is It Safe To Visit Dentists In Tijuana During COVID-19?
If you've not heard, yes, dentists in Tijuana are up and running to this day. There are still many Americans and people from all over the world who continue to get treated not only for dental care but also for other medical treatments during COVID-19.
Since the beginning of the lockdown, both the U.S and Mexican governments have put some restrictions to cross the border. Among these, you could find that non-essential travel was and continues to be suspended. This applies to all travelers who just intend to visit for fun, maybe spend some time at the beach or eat the very delicious food from Tijuana.
However, the government also stated that essential travel was and is still allowed to circulate through the border. And as you could imagine, essential travel includes medical treatments and it includes dental care.
When the spread of covid started to get out of control, everyone worried about how things would work out from now on. Restaurants, supermarkets, bars, and even cinemas had to close for an undetermined period of time. In the case of dental offices, you would think that, with this terrible virus, it just became impossible to get a dental check-up as you used to since doing it involves a process that could very well cause a breakout of the virus.
And to be honest, sitting very close to another person, with your mouth open and saliva almost everywhere does sound kind of risky.
But, as impressive as it might be, did you know that less than 1% of dentists have tested positive for COVID-19? For more detailed information on this, visit the ADA (American Dental Association) website. All the data and statistics are public and available to everyone.
The low infection rate in dental facilities is due to the hygiene safety policies that, in fact, we're already implemented before the arrival of the virus. If you think about it, it is less likely to get infected in a dental office than in a movie theater because the cleaning measures are very different. Dentists must be aware of their patient's safety at all times, which has always included sanitization.
Dentists are experts when it comes to infection control. They were already taking universal precautions since the HIV/AIDS epidemic. And with the new Coronavirus, those precautions only got reinforced.
What Is It Like Going to The Dentist In Tijuana During Times of COVID?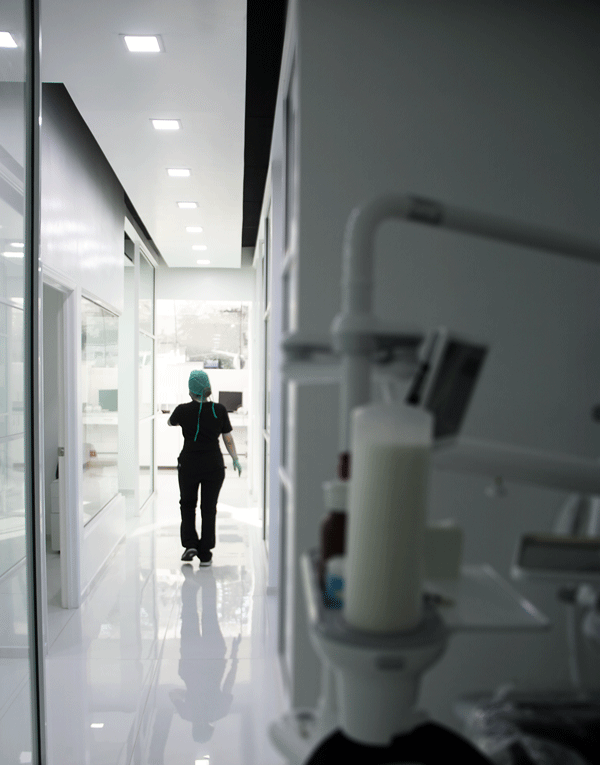 Every dentist is different; each one has probably implemented other hygiene procedures. But, we can definitely explain how safe the process is in an office like Trust Dental Care, one of the most prepared dental facilities in Tijuana, since it follows the World Health Organization's recommendations and strict guidelines from the ADA.
To begin, it is important to mention that the prevention of COVID-19 spread is a team effort. This means that you, as a patient, also have to comply with the basic norms to keep you and everyone else safe. So make sure to have your mask and antibacterial ready before leaving your house.
So let's imagine that you are going to Tijuana to get dental treatment. First of all, how are you getting to the dental office? Well, you have two options: going by yourself or request the free private shuttle service Trust Dental Care offers.
If you decide on the shuttle service, you must be aware that it also goes through a sanitization process. The car is sterilized after every shuttle, and the driver must wear a mask and gloves the whole time. This way, they're prepared to pick you up at the border and drive you safely to the dental office.
Let's say that you just arrived. What now? Once you enter the dental office, the friendly staff will greet you and proceed with a quick screening process that will go like this:
First, they will give you plastic covers for your shoes. These are great for preventing bacteria and germs from contaminating the different areas you might enter.
Second, they will take your temperature, as it is the first way your body can give warnings of any infection, either from COVID-19 or other illnesses like the flu.
Third, they will provide you with some antibacterial. After that, all you have to do is take a seat (always keeping a social distance) and wait for the dentist to see you.
As we said before, this is a joint effort, so the dental office is putting hygiene measures on its personnel as well. Everyone inside must wear a mask at all times and take their temperature as well. When it comes to dental professionals and assistants, they must follow full PPE gear protection wear, from gloves to gowns. Because if someone is at a higher risk of transmission, that would be the dentist rather than the patient.
But with this protocol, everyone works together to ensure that the virus's chances of spreading are minimal.
Finally, once your appointment finishes and you are ready to go home or to your hotel, the shuttle service will still be at your disposition. Just as they drove you to the dental office, they can give you a ride back. Just make sure to let them know so they can prepare everything on time for you.
And that's how it goes. Dental offices like Trust Dental Care are more than ready to treat both emergencies and general procedures, so be sure that you still have the opportunity to experience the high-quality dentistry in Tijuana safely. Remember that oral care is also crucial in your overall health, and leaving it for later can bring unwanted and expensive dental issues in the future. If you feel like you need attention from a dentist, do not hesitate to make an appointment. Just make sure to plan your trip in advance, and everything will go smoothly.
If you'd like to know more details on how dentists in Tijuana are handling the pandemic, contact us, we can assist with any other concerns you may have.