Thousands of patients opt for dental tourism for dental treatments.
They schedule dental implants in Tijuana, root canals, crowns, among others.
Because they are going to save up to 75% of would it cost them back in their hometowns.
Dental treatments on vacation might seem odd for a lot of people.
However more and more Canadians, Americans, and people from different countries are coming to Mexico to find a dentist.
But, can Dental Tourism really help your bank account?
According to a medical tourism group 'Patients Beyond Borders', more than 500,000 of Americans traveled out of the United States for dental treatments during 2013.
Traveling to countries like Mexico, Costa Rica, Thailand and the Czech Republic can help patients to save up to 75% on dental procedures costs.
However take into account that before you hop on the plane for dental tourism destinations, you must do your homework.
Here we have a few tips you can check up to enjoy better the experience of dental tourism.
Dental Tourism: Price and Quality
A lot of people say that a developing country isn't capable of offering world-class dentistry, which is why dental procedures are cheap there.
However, most dental offices in Tijuana and Mexico have the most advanced dental technology.
It is good to say thou that a large amount of that offices are capable of offering you same day dental crowns.
Look for a professional and reputable dentist would also be a great idea.
Years of experience can support the work of a dentist in Tijuana.
All those years can prove the experience, accreditations, and education.
About 130 million of American citizens don't have dental insurance, according to a 2012 report from the Congress known as Dental Crisis in America.
And even when they have, dental insurance covers only a small part of the total amount. And most of them don't cover any expenses for extensive procedures such as dental implants since they consider them a cosmetic procedure.
Contact a person who has been at the office you want to choose. Ask questions you need to hear about his experience so you can make an informed decision.
Establish Communication with the Dentist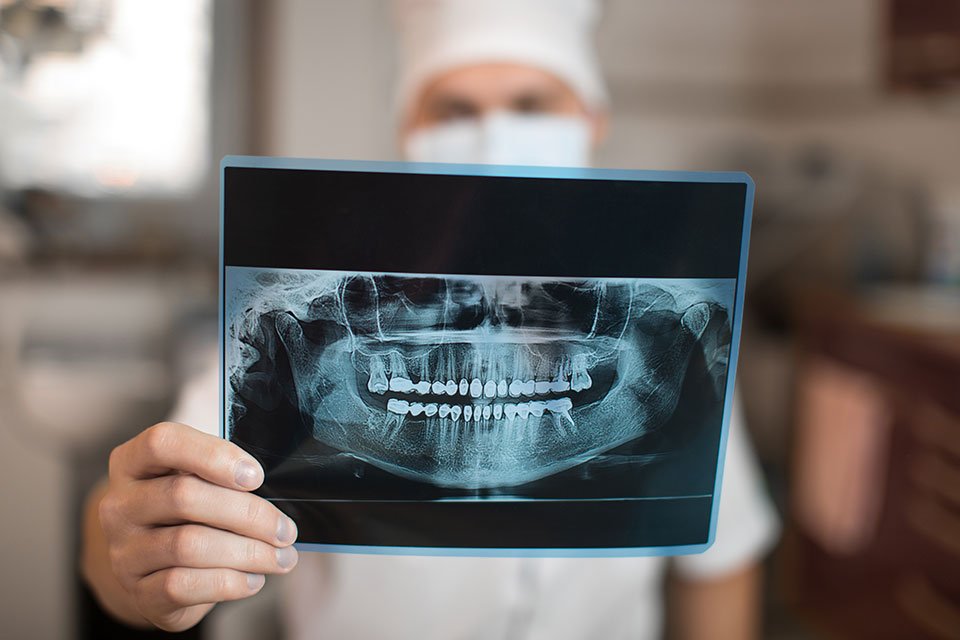 Once you pick the dental office, connect with the dentist.
Some dental office will provide estimated prices so you can make a comparison of it.
Some others would probably request to you some photos, X-rays (if you have them already), and some other information so they can give proximate costs for you.
Patients should probably be fully diagnosed before they even buy their airline tickets.
Nonetheless, this can be hard since a dentist needs to see you in person so he or she can give you a right diagnosis.
Remember that prices can change depending on your needs.
So don't be mad if at the phone some dentists provide to you an estimated cost of your dental treatment.
They are trying to guide you so you can have an idea of what would it cost you.
However, keep your eyes open to those fake dentists that you could find both in Mexico and even back in the United States.
Talk to your dentist about how much your dental treatments are going to last, so you make a good plan.
Most people like to have vacations while having dental care, which is why this activity is called 'Dental Tourism.'
However, if you are coming for tooth extractions or major procedures, it would be best having vacation before extractions.
You can also add recovery time to your plans so you can enjoy your destination. Ask a dentist for advice to design a great travel itinerary.
Before Taking your Flight
Traveling overseas could be complicated to a lot of people due to a bunch of reasons.
The first one could be the traveling time they are going to make from their cities to the final destinations, especially if they are coming from a different continent.
Plus, if they have never been in Mexico, they can struggle with directions to find the office, the language, and the culture.
If it is your first time doing dental tourism, you can read a lot of reviews and experiences from other people talking about their visit that may help you.
Another thing that is hard when you decide to do dental tourism is bringing someone with you.
However, arrange to bring a close friend or a relative with you.
Having a relative in the waiting room of the dental office will be useful and in most cases, necessary.
If you are getting extensive dental procedures, you will need someone to take care of you after.
So, sign up a travel partner if you can, so that person helps you with after your dental treatments or surgery that most of the times require anesthesia.
We know that this part of your trip would be probably the hardest.
But, fortunately, a lot of patients come with a company and even bring their families to spend their vacations with them.
Packing your medical records will also be a great idea.
If it is the first time at the dentist you picked in Tijuana, you can send X-rays and another dental test before your appointment.
This will be of great help to move faster with your process.
Remember that sending them can help your dentist diagnose your case.
Although this can be helpful, remember that it will still be an estimate because a dentist needs to examine your mouth in person to give a better diagnosis.
Follow the Post-Procedure Instructions
Since you are traveling from a different country, take into account that coming back for the following care will be hard.
So, following the post-procedure instructions of your dentist after dental work will be important.
To save money and time doing dental tourism you need to focus on reducing emergencies and unnecessary expenses.
For instance, no taking care after a wisdom tooth extraction could lead to infections.
Some people believe that the costs of plane tickets impact the pocket of those who do dental tourism.
The advice here is to buy your plane tickets in advance so you can find low-cost flights.
Besides, even with the expenses of flights, hotel rooms or food, dental tourism continues to help save money on dental treatments with affordable prices.
If this information helps you a little bit, share it! We are going to thank you a lot for sharing our content!