Tooth loss is a common problem among adults, believe it or not, it is not only for those who are aging. Many people need to opt for dental implants soon in their lives.
Either due to an accident, heredity matter, age, among other factors, the tooth loss can happen almost to anyone.
But, what happens when we lose all the upper or lower teeth? Individual dental implants cannot be the best option.
Fortunately, nowadays the technology has given us a huge step forward in Dentistry treatments.
All-On-Four is a technique for replacing teeth, either if you lost them due to an accident or because of the natural process of aging.
That is fine. You can do a remarkable improvement with this treatment to have dental implants in all the upper or/and lower teeth and replace the empty spaces or dentures.
The best part of this treatment is that you get all your upper or/and lower teeth once and for all.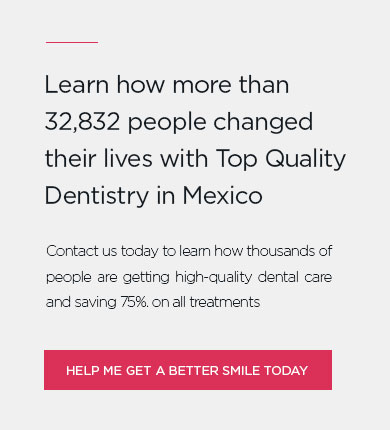 You don't need to change them regularly; you can have the surgery the same day of your appointment.
Next, a temporary set of teeth will place it on your implants, which are made of titanium.
You need to wait some time to heal, and once the healing process is complete.
Your permanent teeth will be placed at a follow-up visit approximately six months after surgery.
So, if you are looking for permanent solutions looking for dental implants, the All-On-Four treatment will be your best alternative.
I am pretty sure that you have a lot of question about the procedure and yes, it is normal to have a huge list.
You are making an enormous change in your life, I mean it is a whole experience that will change your life forever.
What is the All-On-Four Treatment?
Well, as I was saying it is one of the most popular treatments around the world right now due to the technology which they are made of and the durability that they offer.
Plus, patients around the world and even here with us in our dental office in Tijuana, México, are changing their lives.
Now they can smile again and laugh without covering their faces.
All On Four dental implants can provide permanent solutions with proper care.
In most cases, they can even last forever.
The titanium or zirconia which is the material they are made of can adapt to our gums quickly with time.
This is part of the healing process.
The traditional implants are usually placed it one by one, but with the All on Four dental implants, you only need four to place the whole arch.
After the implants are placed into your mouth, and after the healing process is done, the crowns are in place.
Don't worry about the look of the crowns because they look kinda natural after the specialist put them into place.
This kind of dental implants can cover the complete arch either upper, lower or both.
It is pretty impressive if you think about this technique because four dental implants go into your mouth, and you can get from that a whole new smile.
Instead of replacing one by one the teeth that you have lost, the All on Four can be the best solution for the problem of the dental loss. A
nd is a remarkable treatment pretty famous around the world due to the benefits that this procedure offered to patients who have lost most or all their upper or lower teeth.
Who is Candidate for this Kind of Surgery?
A lot of American adults are losing their teeth right now, due to a bunch of reasons.
The thing is that most of them a looking for a functional solution that helps them to restore their smiles.
They are searching for something that they can afford, and at the same time, the can wear without taking them out every night.
Permanent solutions that can help them to improve and replace their teeth.
The perfect candidate for the All-on-4 according to some studies is the patient who is missing most or all of their teeth or is currently wearing dentures.
Age is not a limiting factor for All-on-4 dental implants as long the candidate is in good health.
So, if you are looking for awesome results and it turns out that the dentures or other kinds of treatment, didn't work as you expected, you can always opt for the All on Four procedure.
Almost everyone can opt for this surgery.
The reasons why you are losing your teeth doesn't matter too much.
You are about to start a new level in your life.
The best you can do if you still have questions about if you are a candidate or not to the All on Four dental implants is a visit to your dentist and ask about it.
Why my Set of Teeth aren't Placed the Same Day after Surgery?
Well, every kind of surgery needs time to heal.
And the All on Four is one of them, is a surgical procedure and you need to wait the time that doctors say until the placement of the new teeth.
Because they are making room for the new teeth placing the dental implants and they need the wound to heal before doing it.
Remember that as it is a surgical procedure, they are making little holes in your gums and reaching the jaw bone to the right place of the dental implants.
In total are four on the upper or/and lower of the arch. They need to adapt to your tissue first before putting the teeth over.
It doesn't matter if you need to come back for the set of your new teeth.
Keep in mind that after that you are going to have a brand new smile and it worth it, the wait worth it.
I'm telling you, I have seen it in patients who said that in Serena we just restore not only their smiles but also their lives.
All of Four Dental Implants can Last Forever?
Well, I cannot answer that question with all certain.
But research has proven that with a proper care and maintenance, the All on four can last forever.
Also, you need to take into account that you must treat your new teeth as natural teeth.
You need to brush them regularly, at least twice a day and also you need to floss at least once a day.
I mean it when I say that is crucial to treat your implants like natural teeth.
So, you have a new brand smile to protect from bacteria that can hurt your gums and also, give you bad breath. Think about it.
The answer to the question can vary, depends on the work that has been done.
But yes, a huge possibility to keep for a lifetime this kind of dental implants is very high.
Look it like an investment that will bring you a lot of benefits to your life.
You are going to able to smile, talk and laugh without covering your face with your hands.
Many adults live embarrassing of their smiles but they are too afraid of doing something about it, or they think that this type of solution can be too much expensive and they cannot afford it.
But the truth is that you can look for a practical solution going to Trust Dental Care, our dental office in Tijuana, Mexico.
Talking with the specialist can clear any doubts.