Bring Your Smile Back to Life With Dental Implants In Tijuana, Mexico
Begin a new chapter in your life with healthy, strong teeth
Bring Your Smile Back to Life With Dental Implants In Tijuana, Mexico
Begin a new chapter in your life with healthy, strong teeth
Advanced & Precise Implant Dentistry
Dental implants in Tijuana have been a life-changing alternative for thousands of patients from the USA, Canada, and Europe.
Our practice has been evolving for more than twenty years, always making sure we're up to date with the latest advancements in dentistry.
This allows us to deliver high-quality dental implants to all our patients through modern, gentle techniques.
Our implant specialists and compassionate staff will provide you a personalized experience to ensure you have a comfortable process and a fast, successful recovery.
By using state-of-the-art technology such as Computer Guided Surgery, we're able to place dental implants in a minimally invasive way.
We can digitally personalize every implant to fit you perfectly, thus making your procedure more efficient and safe.
Start Your Journey Towards a New Smile!
GET THE BEST DEAL ON DENTAL IMPLANTS IN MEXICO
Titanium Implant, Abutment
& Dental Crown at $1599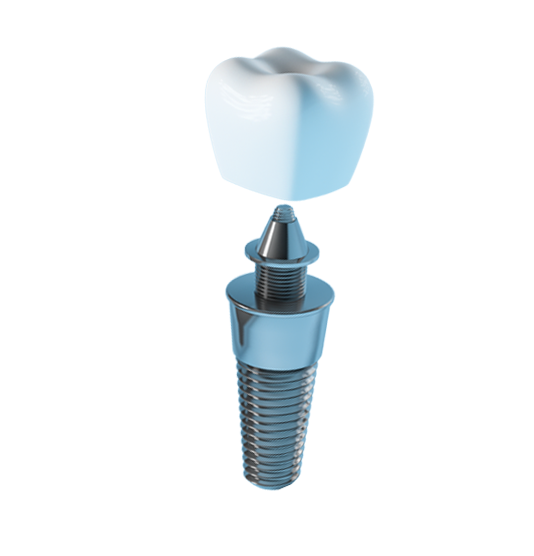 GET THE BEST DEAL ON DENTAL IMPLANTS IN MEXICO
Titanium Implant, Abutment
& Dental Crown at $1599
What are Dental Implants?
When you're missing one, two, or even an entire arch of teeth, dental implants in Tijuana are the best solution you can find. They perform and look like natural teeth as they become one with your jawbone, imitating a natural tooth's root.
Since everyone has different needs, implants are versatile. Among the options you can find are:
Single tooth replacement
Implant-supported bridge (for 2 or 3 missing teeth)
All on 4 dental implants (full upper or lower arch of teeth)
A dental implant's materials are all biocompatible, which means they aren't harmful to the human body. For example, the post is made entirely of solid titanium, and crowns are available in various durable materials, including porcelain.
Dental implants have advantages that no other dental procedure can match, such as regaining the bite force you need to eat correctly without fear of your teeth shifting or slipping out. It also helps to keep your jaw from shrinking as you age.
Advantages of Dental Implants
There are some benefits to implants you should consider when making up your mind about getting implants.
They will last for years.  Implants can last up to 25 years if you give them the proper maintenance by simply brushing and flossing every day.
Just like natural teeth. Compared to any other dental treatment, implants are the closest you'll ever get to natural teeth. Not only do they look great, but they also feel and function as a natural tooth would.
Better speech. With teeth replacement options like dentures, you have to worry about your teeth slipping out or moving in your mouth. Dental implants allow you to comfortably speak and laugh since they're securely attached to your jaw.
Enjoy delicious food again. Apples or steak, you decide, whatever you want to eat won't represent a challenge. Implants give you the stability and bite force you need to chew as you would with real teeth.
Healthy jaw, better appearance. When you lose teeth, your jaw loses bone mass. Implants help encourage bone growth, stopping your jaw from shrinking in the future, needing bone graft in most cases to restore it.
Recover your self-confidence. For most people, an incomplete smile can cause severe insecurity issues that can stop them from going after things they want. Implants can help you regain your confidence and make you feel complete again to enjoy the things you love to do the most.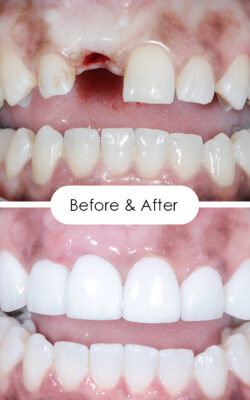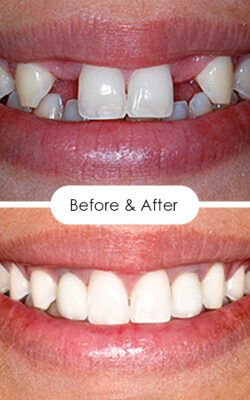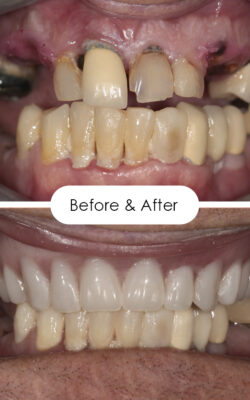 How do Dental Implants Work?
Dental implants are the best option for replacing missing teeth. Stable, strong, and durable, they can restore one or more teeth, but how do they work?
The screw mimics the role of a real tooth that and it's specially designed to fit in your mouth.
There are three parts to it:
The crown that imitates the appearance of a tooth
The abutment that keeps the crown and implant attached.
The post, which goes into your jaw and functions as the root of a natural tooth.
Once the implants are in place in your mouth, they will fuse with the bone of your jaw and gain the stability they need to hold a crown and act like a tooth.
Just as simple as that, you'll be able to restore any missing tooth and have a complete smile again for a long time. A post is made out of titanium, and dentists can create a crown with porcelain. High-quality materials like these ensure a life span of years if you also take care of them properly.
How Much Are Dental Implants In Tijuana?
One of the most critical factors for you can be how much you will spend and whether the savings are worthwhile. To begin with, we can tell you that the price of dental implants in Mexico won't leave you in debt for life.
You would save up to 75% on dental implants if you came to us instead of going to your local dentist. 
For you to have a better idea of how much are dental implants in Mexico, let's make a comparison:
Cost of the titanium implant post
United States – $3,500
Canada – $3,000
Mexico – $699
Cost of a single dental implant (including post, abutment, and crown)
United States – $6,500
Canada – $6,000
Mexico – $1,599
Start picturing yourself enjoying life with your new beautiful smile. Choosing dental tourism in Mexico to restore your smile is the best investment you can make in yourself to have a better quality of life without compromising your finances.
Read Experiences From Our
Satisfied Patients
We encourage you to experience why countless patients have placed their trust in us.


Walked in greeted with a smile. The office manager was super nice he discussed payment plans if need be. Dr. Miranda made me feel comfortable.



But let me say how AMAZING. Dr. Cirenia was at calming me down in making me comfortable. I didn't feel a thing!!…I'm so happy I found this dentist.



Just finished phase one of implant ( yesterday)…had a molar extracted and implant installed…So far, so good. Muchas gracious.

Dental Implant Procedure In 4 Steps
The implant procedure can be different for everybody since all cases are different. However, it's usually pretty straightforward and tends to go like this:

1. First consultation
---
Your Tijuana dentist will assess your oral health in your first consultation to ensure you're a good candidate for dental implants.
They can generally determine this by discovering if you have enough bone mass in your jaw to receive the implants.

2. Implant surgery
---
If you're ready to receive the implants, you will undergo minor surgery to get them placed by a specialist.
When the implants are in, you may also receive a temporary crown.

3. Healing period
---
For the implants to fuse with your jaw, you must wait about three months while they heal. Once they're fully attached, the procedure is concluded.
The last thing is to visit your dentist to get your permanent crown placed, and that's it.
You'll be able to smile wide with confidence!
Opening Hours
Monday: 9:00 am – 6:00 pm
Tuesday: 9:00 am – 6:00 pm
Wednesday: 9:00 am – 6:00 pm
Thursday: 9:00 am – 6:00 pm
Friday: 9:00 am – 6:00 pm
Saturday: 9:00 am – 2:00 pm
Sunday: Closed
Email
info@trustdentalcare.com
Phone
(844) 848 7878
Address
O.Gorman 10401
Zona Urbana Rio Tijuana 22010, Tijuana.
Latest News & Articles Regarding Your Oral Health
Take some time to read the latest news and articles regarding your oral health.
This includes helpful tips on how to improve your dental health and articles regarding innovations in the dental world.
In the meantime, we also included some tips to make your dental tourism trip much easier and comfortable. Finally, we also include some interesting reads for a better understanding of the medical-dental field.
At Trust Dental Care we care about you, but most of all, we value your trust.