A Faster, Painless, Smarter Way to Get Dental Implant Surgery
There's much beauty in a healthy smile. Your teeth allow you to enjoy the food you need to stay strong and go about your day. Your smile also carries your essence, and it's the fingerprint you leave on others.
By implementing this new and revolutionary technology of getting dental implants in Mexico, our specialists want to help you restore that smile you lost and all the things you're missing out of because of it.
This article will go over every detail you need to know about this groundbreaking new implant technique.
 So, if you're currently struggling with tooth loss, stick around because you're on the right track to achieving the smile of your dreams!

What Is Dental Implant Guided Surgery?
It is a faster, more comfortable, and precise way to perform a dental implant procedure.
Our office has been providing amazing smiles for years, and we've placed thousands of implants on patients from all over the world. 
Because of that, we understand the concerns patients may have when thinking about getting dental implants in Mexico:
"How painful is implant surgery?" or "how long is it going to take?"
Computer-guided implant surgery is here to change the game and give you the best results.
This advanced artificial intelligence can help us virtually plan an implant and then place it in the most predictable, safe, and efficient way possible.
Previously, with the traditional implant technique, dentists had to face a great deal of guesswork. Nerve damage, jaw fracture, and incorrect implant location were all possible complications, though they were uncommon.
Now our specialists will be able to see and analyze the implant site clearly, ensuring the creation of a safer, more accurate dental implant plan with a higher success rate and fewer additional complications.
With guided surgery, we can also design an esthetically beautiful smile that suits you in less time and with a minimally invasive approach.
How? There's no incision! 
You'll have an easier and faster recovery, which doesn't always happen with the traditional implant procedure that does require a surgical incision in your gums and costs you more pain and time during your healing process.
With our DIOnavi EcoDigital Implant procedure, you can restore your smile in no time. No more numerous visits to the dental office and no more dealing with feelings of anxiety. 
At Trust Dental Care, your oral health is in the most prepared hands.
What Are the Benefits of Computed Guided Surgery?
Computer-guided surgery, whose purpose was originally for neurosurgery, offers both dentists and patients multiple benefits.
Let's list them below to see for yourself:
Lower risks
Computer-guided implant technology allows implant specialists to look into the anatomical features of your jaw, teeth, and surrounding tissue. 
There has not been a dental program that is able to completely rebuild your mouth and measure the density of your jaw bone like this one!
It helps us to find out if you're a good candidate for getting dental implants in Mexico more accurately, lowering the risk of sudden complications and allowing your dentist to place the implant precisely.
Increased possibility of being a candidate for implants
The traditional implant process can sometimes not be an option for those who suffer from health issues such as blood pressure, heart disease, or diabetes.
This is because of the surgical incision needed to perform the procedure. But with computer-guided technology, that's eliminated. 
So if you have been told that dental implants are not for you, this might be your chance!
Faster results
With this advanced method, there is no guesswork. Our specialists can plan a more precise surgical plan with little to no window of error. 
This time-efficient way of work will also allow you to begin your recovery process sooner than with standard dental implant surgery.
Pain-free
Most patients put off getting dental implants because they are afraid of pain.
The artificial intelligence used in guided implant surgery ensures a comfortable experience with a minimally invasive and accurate approach. 
No surgical incision in your gums means no stitches and less discomfort. You'll get maximum protection in your bone and blood vessels.
It's time to shake off any concerns about pain and take your first step to begin your smile makeover!
Implant Guided Surgery Process at Trust Dental Care
The computer-guided implant placement system procedure is straightforward and fast. To give you a better idea of how efficient it is, here is the step-by-step process:
We take a 3D scan of your mouth and x-ray images to evaluate the areas you're considering getting dental implants and check your health background to determine if you're a good candidate.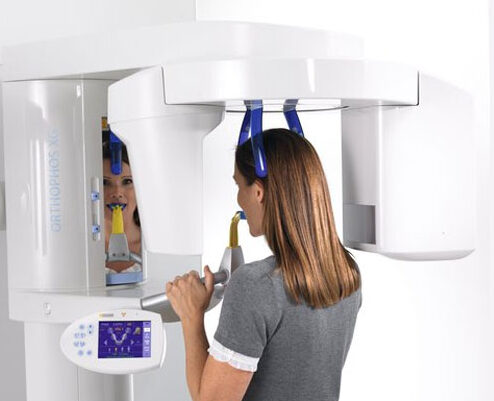 With the information we gathered from your 3D scan and x-rays, we custom-design your smile according to your needs.
Once we have the design, we use our DIO Probo 3D Printer to print a precise guide that will show the exact places where our dental surgeons are going to place the implants.
This way, we'll achieve the best cosmetic and functional outcome for your smile.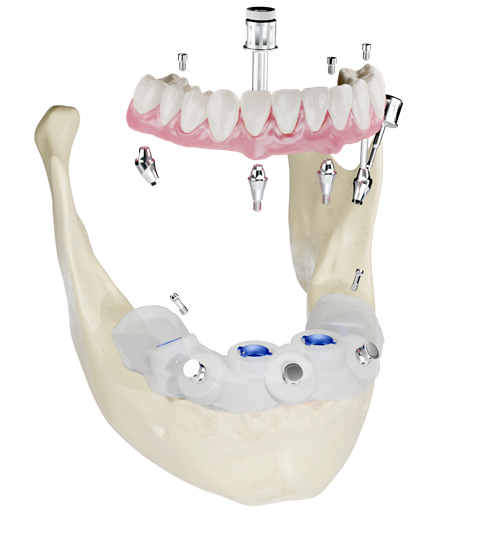 Performing your implant surgery! Surprisingly, this step only takes a few minutes, so it'll be over before you know it.
One of the best things is the healing period after your procedure. With the traditional implant technique, you'll probably experience swelling and discomfort for about three weeks until your surgical incision heals completely.
With the computed guided surgery technique, your mouth can recover in one to two days! That's quite a difference, isn't it?
You can continue with your day-to-day life without pain or going back to the dental office.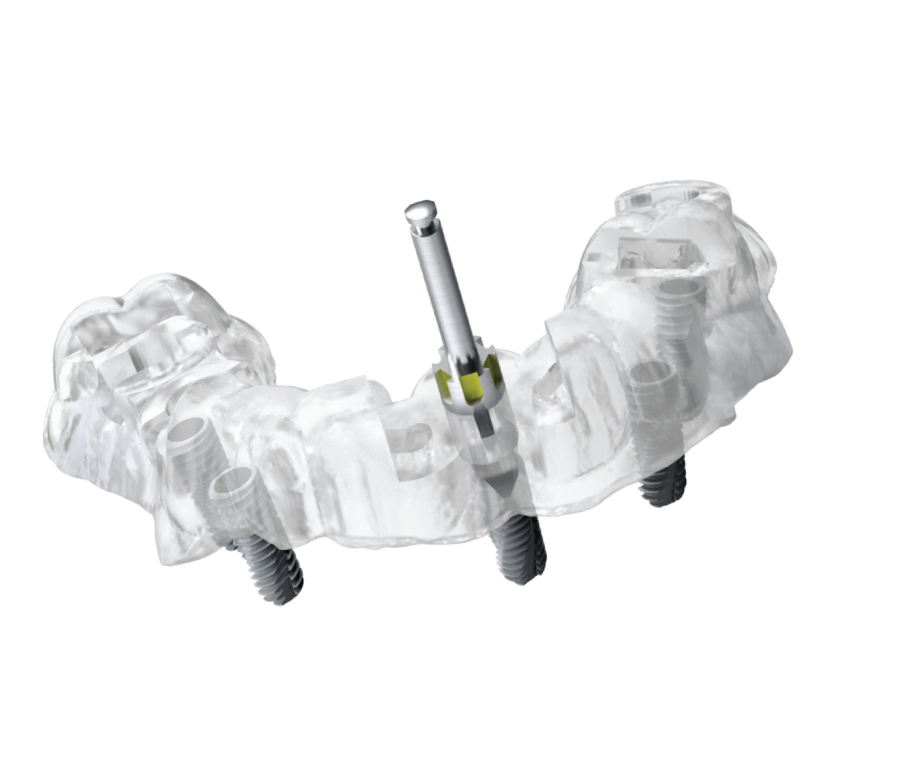 The top priority at our dental office is to ensure that you have the finest dental experience possible. Our kind team will attend to your every need to make you feel relaxed and put your mind at ease.
So, have you been waiting for the right time to restore your smile? Do you want to enjoy food the way you used to and gain your confidence back?
If your answer to these questions was a confident "yes," you're already on the right path because you deserve all the benefits that come with a complete and healthy smile!
Let us help you start your journey with dental implants in Mexico. Get assistance from a team of experienced and highly skilled dentists prepared with the best state-of-the-art dental technology in the world.
Fill out the contact form or give us a call. World-class dentistry is right at your fingertips.