Insurances make it increasingly difficult to understand plans and services.

PPO is a better option for most people, but there are still many unable to afford it.

The cap placed by insurance companies is often set at a mere $1,500 per year.

Dentistry in Tijuana is known for its high-quality procedures and savings as high as 75 percent.
It's easy to get lost in dental insurance jargon. With so many options available at entirely different rates, understanding which coverage is best can be a daunting task. Finding dental coverage is difficult enough but once insured, deductibles, copays and monthly premiums make it seem like paying a never-ending tab. The worst part is that dental care plans typically only cover preventive procedures like routine teeth cleanings and not expensive treatments like dental implants. Dental plans cover some or all costs for X-rays, fillings, oral exams, and cleanings, but only two a year in most cases. These regular checkups help prevent serious issues later on in life, but we must always hope for the best while preparing for the worst.
Dental care is vital in maintaining a healthy body. But insurances make it increasingly difficult to understand plans and services. Depending on the type of dental insurance plan – PPO (Preferred Provider Organization), HMO (Health Maintenance Organization), HDHP (High-Deductible Health Plan) – prices and services vary. While an HMO plan may seem appealing due to having no deductibles or maximum, its limitations on which doctor the patient can see often becomes counteractive. With an HMO plan, the patient must choose a Primary Care Physician (PCP) and out of network procedures are not covered. A copayment is almost always necessary, but minor procedures can have zero out-of-pocket costs. Think of HMO insurance like a prepaid cell phone; although it may be cheaper than a month-to-month plan, benefits are slim to none.
A PPO plan has fewer limitations than its HMO counterpart since patients are not required to visit in-network dentists. In-network dentists, however, would have the lowest out-of-pocket costs. With PPO insurance, like with HMO, a copayment is necessary for procedures. Unlike HMO plans, though, PPO policy requires the patient to pay a deductible and places a maximum amount of coverage the insurance will pay per year. The cap placed by insurance companies is more often than not set at a mere $1,500 USD. While PPO is a better option for most people, there are still many who are unable to afford it and others who would rather opt for the HDHP plan.
SIDE NOTE: A deductible is a set amount the patient must pay before an insurance company covers a claim. Like with car insurance, if a deductible is $2,000 USD and the procedure costs $5,000, the patient pays two grand out-of-pocket, and the insurance takes care of the rest. A co-pay is a payment made by the insured on top of what the insurance pays. Copays are most common when patients visit the dentist for routine work or buy prescribed medications.
A high-deductible health plan scares patients simply because of its name. Nobody wants a high deductible, but it's important to understand how an HDHP plan benefits patients over the previously discussed policies. With an HDHP plan, not only are monthly premiums the lowest possible, but everything invested into the deductible will eventually pay off when the insurance company covers 100 percent of costs for treatments. Deductibles for HDHP plans average from $1,500 USD to $3,000 USD. When the patient pays the deductible off in its entirety, the policy provider will then take care of 80 to 100 percent of future dental expenses. Although having no copayment with an HDHP plan may seem like every visit is burning a hole in your pocket, keep in mind that every payment goes towards the deductible. A copayment in an HMO plan, for example, is not going anywhere but to the service itself, forcing patients to pay for as long as they have that specific dental insurance.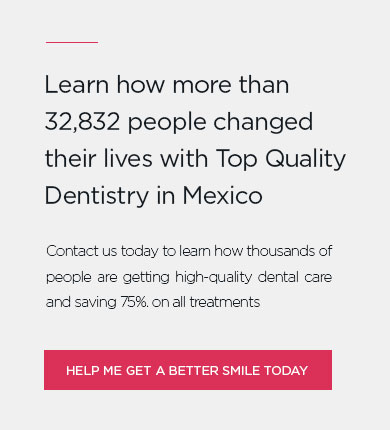 Other frequently used policies include discount plans and indemnity plans, also known as fee-for-service plans. An indemnity plan has fewer limitations because a patient has a broad network of dentists to choose from instead of being tied down to one PCP. With an indemnity plan, a patient must pay a copayment for procedures, plus an additional fee that is used to reimburse the dentist. A discount plan has no network limitations, there is no deductible or maximum, and every treatment is paid out-of-pocket at a reduced price. Despite the benefits that some of these policies to present, many Americans living paycheck-to-paycheck cannot afford an unforeseen procedure such as dental implants. Insurance premiums have an average annual cost of about $350 USD to $400 USD, not counting co-pays and deductibles, or out-of-pocket costs for more expensive procedures. Patients who need a dental implant, for example, would end up losing money current policies in place. Many Americans have now given up and are looking toward dental tourism for a solution to this dental insurance scheme, specifically Tijuana, Mexico.
Dentistry in Tijuana is mainly known for its high-quality procedures and savings as high as 75 percent. Dental implants placement is the most common procedure in Tijuana clinics due to extravagant savings. Four implants in the United States run at about $34,500 USD, and the same procedure in TJ is only $12,000 USD. With a price tag nearly three times less than in America, dentistry in the border town is a no-brainer for those who cannot afford proper oral care at home. Clinics in Tijuana have lower rents than dentists from the U.S. burdened by student debt. The educational system in America is the culprit when it comes to high prices for dental procedures along with cutthroat insurance companies.