[vc_row][vc_column][vc_column_text]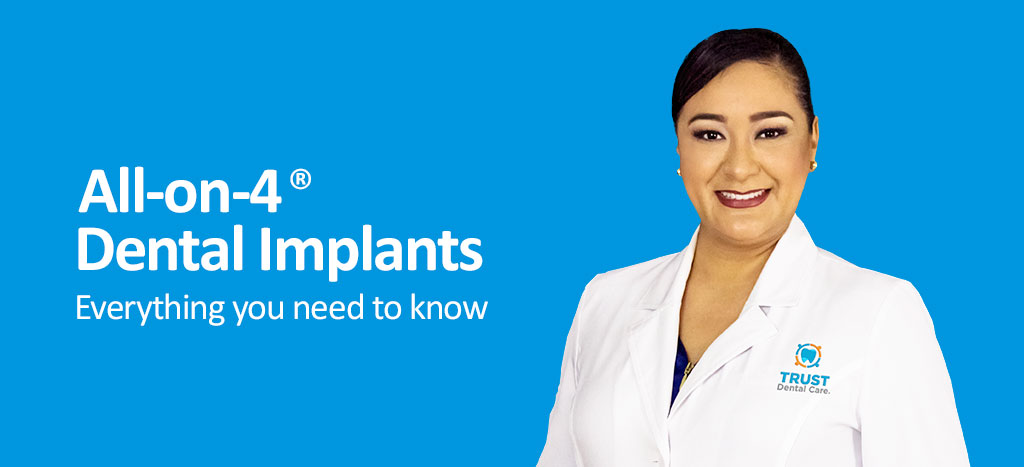 Getting all on 4 dental implants in Mexico could be one of the best decisions you can make to help your dental health and save big, while also retaining the same quality you would expect from a dentist practice in the US or Canada. But before you go ahead and do that you should make sure you're getting the right treatment, remember, the best decision is an informed one. All on 4 dental implants are one of the most technically challenging procedures for any dentist, even for oral surgeons and periodontists.  As a patient, you need to learn more before going to Mexico and be 100% sure you're getting the treatment you deserve.[/vc_column_text][/vc_column][/vc_row][vc_row][vc_column][vc_column_text]Here are some tips that we've compiled from our daily experience about All on 4 implants in Tijuana, Mexico:
The difference between All on 4 and Overdenture or a  Fixed Bridge
It's common for people to interchange the term "All on 4" with Implant Overdentures or Fixed Bridge procedures.  Patients traveling to Mexico often mistake All on 4 as any full upper or lower teeth restoration using 4 dental implants.
The biggest difference between All on 4 and a denture is that the All on 4 is implant supported and the denture is tissue supported. The denture rests on the gums and retention is passive, relying on "suction" created by the "fit" of the denture. Therefore, depending on a person's anatomy and the skill of the dentist, the denture may be more secure or loose. A denture is fabricated using an acrylic base and teeth made of various materials. A denture also covers more surface area of the mouth which can affect the taste of food.
The All on 4 is more secure and mimics natural teeth as they are attached to the implants using screws. The dentist can remove them but not the patient. The materials utilized for All on 4 are typically stronger as well.  The gum line depends on the amount of bone loss experienced by the patient. Even with higher levels of bone loss, superior aesthetics can be achieved by the dentist and a quality dental lab.
There are several options for full teeth replacement.  The ideal type of your particular case will depend on your goals, jawbone structure, lifestyle, age, health, and budget.  During the consultation, we will take a CT Scan with our top-notch technology Sirona ORTHOPHOS XG 3D  and have a thorough discussion to give the best possible full mouth restoration that is ideal for your case.
Alternatively, you can first see a local Periodontist or implant specialist for a consultation determine which type would be perfect for your case.  Will educate you regarding the best option ideal for your case before getting All on 4 dental implants in Mexico.
Not  every clinic has the experience and skills to perform All on 4 Dental Implants
Do your research to know exactly the credentials of the dentist you will be visiting.  It's not enough just to know which dental practice you will visit.  You have to know who will be the dentist and what his qualifications are.  You also get what you pay.  If you shop for low prices, you might get an inexperienced dentist.  Can easily double or triple your cost and time due to rework, plus the toll on your health.  Also, some dentists who offer lower prices use lower quality brands of All on 4 implants.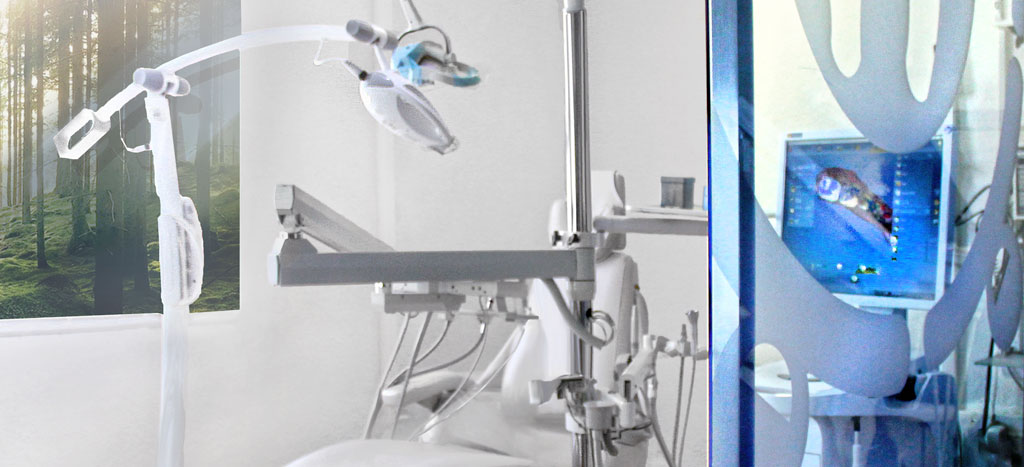 Dr. Cirenia Aparicio Miranda is the first and only US licensed dentist of Hispanic descent to be accredited by the AACD in all its history. And she is proud to be their only Mexico dentist; this is why she maintains the standards that make her your best option for All on 4 Dental Implants in Mexico.
All on 4 dental implants are not for everyone
The ideal patient for dental implants has lost or is about to lose, a tooth or many teeth (or even all of their teeth) and who is essentially in good general and oral health. Having said that, there are more complex cases involving severe bone loss, such as from advanced gum disease. All on 4 is not the "go to" procedure for full upper or lower fixed teeth restoration.  It's only recommended for very specific cases. Get a consultation with us to know if you're a candidate for this procedure.
Some cases require more than one visit
The most common motivation for people to choose All on 4 dental implants in Mexico is the rapid result.  You can get all your teeth extracted, 4 implants installed, and new immediate load teeth attached to the implants in one surgery.  You don't have to wear temporary dentures that are not attached to the dental implants, which are typical with overdenture or fixed bridge restorations.
However, some cases require more than one trip to Mexico depending on your particular case. This means that you have to go back after approximately 4 months after the All on 4 implants have healed to replace the provisional with permanent fixed teeth in Mexico. Get a consultation with us to know if this is the best treatment for you, as we also have other treatments that adjust to your needs.
All on 4 Dental Implants are not as expensive as you think
All-On-4 dental implants cost in the U.S. averages between $25,000 to $30,000 per arch (prices vary depending on the city, dental practice, and expertise of the dental specialist). Said prices are only for placing the implants – additional costs for bone graft or sinus lifts are often required.
The cost for dental implants in Mexico is 75% lower than their neighboring country because of a lower cost of living. More often than not, dental insurances think that dental implants are an unnecessary procedure or an elective one, and this is an outdated idea because patients and dentists are more likely to choose dental implants over other methods as a standard of care to replace missing teeth. For pricing on All on 4 Dental Implants give us a call or check our website.
Taking all of these factors into consideration, you can make an informed decision. If you decide to get the treatment you need with our specialists at Trust Dental Care in Tijuana, Mexico. Dr. Cirenia Aparicio Miranda is the first and only US licensed dentist of Hispanic descent to be accredited by the AACD in all its history. And she is proud to be their only Mexico dentist; this is why she maintains the standards that make her your best option for All on 4 Dental Implants in Mexico.[/vc_column_text][/vc_column][/vc_row]